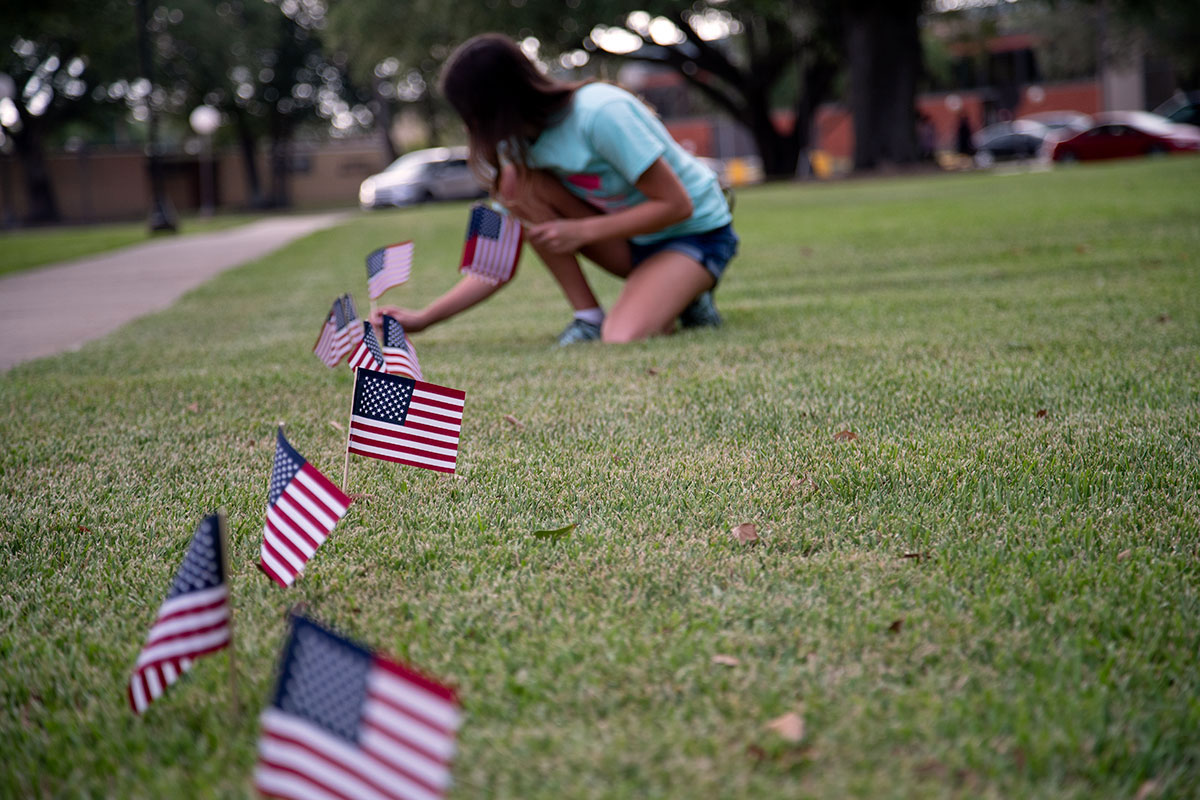 The Lamar University chapter of the Young Conservatives of Texas planted 3,000 flags along the path of the Dining Hall Lawn, Sept. 10, to represent the lives lost on Sept. 11, 2001.
"This is an annual thing that we do every year on every campus that YCT is active, we plant flags from 9/11 memorials to remember those we lost," Alexandra Carr, Magnolia sophomore, said.
The flags are planted along the path so students can take in how many lives were lost, she said.
LU's YCT is a student organization that promote conservative values and politicians across local, state and federal levels, Devon Carter, Friendswood senior, said.
"Our big thing is principles over party, so it doesn't matter which party you're from," he said. "We only care that you take conservative values. We just try and stay active on campus, and provide for the community and for conservative people as well."
For more, visit the Young Conservatives of Texas at Lamar Facebook page.