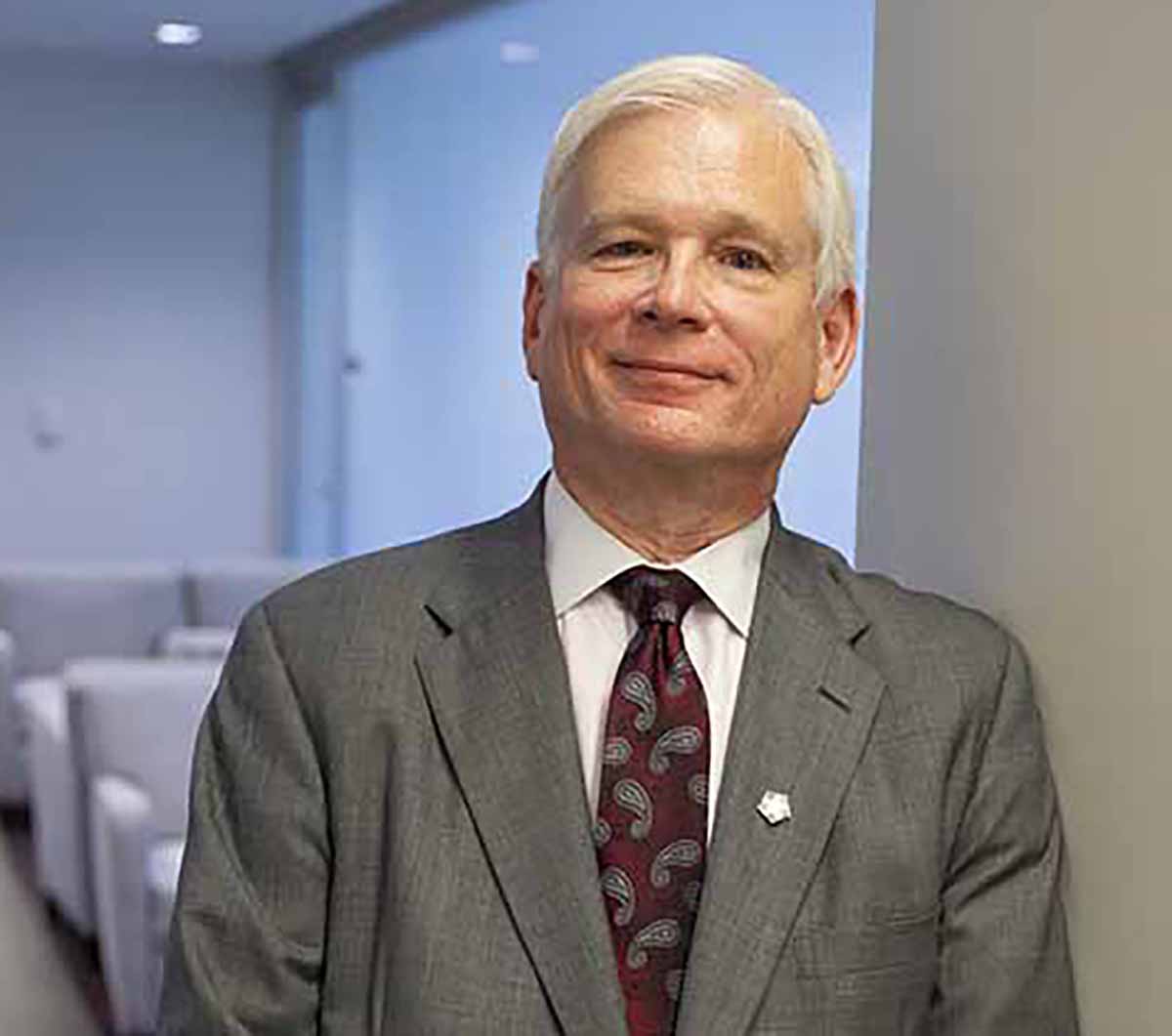 Lamar University is pleased to announce Arne Almquist, Ph.D. as vice president of Information Management and Decision Support. Almquist has previously served LU as the interim vice president, Management Information and Analysis as well as the dean of the Mary and John Gray Library. He will continue his role as dean of the library.

In his new role, Almquist will oversee all core university software and applications, data storage and retrieval, data security, business continuity, institutional reporting and decision support analytics. Almquist will identify technology tools to increase efficiency and ensure analytics are used as valuable resources for decision making. He will also provide leadership in the development, implementation and evaluation of university policies and procedures and guidelines related to data use, security and storage.

"I'm looking forward to bringing together three units that are engaged in various aspects of data and information and exploiting the natural synergies that exist between them," said Almquist. "For example, the Management Information and Analysis unit is dependent on customers who are data literate in order to make best use of our analyses and visualizations. Data literacy is closely related to information literacy, which is a central concern of the library. The library is the unit responsible for university records management, which fits into data governance, which is a major concern of the library and IT. IT supports the entire data enterprise through management of software and systems. It all fits together nicely, and properly leveraged, can provide a huge amount of value to the university."

Almquist holds a Master of Science and Ph.D. in information science. He also has an extensive IT background, first as the founding head of the networking and microcomputing department for the University of North Texas Libraries in Denton, where he built a multi-building network and computing infrastructure that was second on campus only to the Computing Center. He served as interim CIO at Northern Kentucky University in Highland Heights, where he later led the Center for Innovative Technology in Education and the Grant County Center, NKU's satellite campus, while serving as dean of the university library. Additionally, he led the development of the Bachelor of Science in library informatics degree program, which the library offered through the College of Informatics at NKU.

Since coming to LU, Almquist has taken on major projects and achieved some big goals including transforming the Institutional Research and Reporting unit into the Management Information and Analysis Department.

"This group provides timely analytics of institutional data to better support university decision-making," said Almquist. "The talents of these people are amazing, and it is actually a creative and enjoyable process to look at ways of illustrating the data, digging more deeply to identify trends, leading to new questions and on to a better understanding of the meaning behind the numbers." 

A large project is on Almquist's future to-do list - a major renovation of the library. Aleady, Almquist has been involved in remodeling two small group study rooms which serve as test beds for the remodeling project.

"Both are much more pleasant and comfortable, but the one on the fourth floor brings in a really creative loft feeling, courtesy of our Campus Planning and Construction staff, in particular Phil Arroyas and Dana Espinal," said Almquist. 

One of Almquist's most recent challenging tasks was keeping the library open during the late spring and early summer when most of the campus was shut down.

"While taking steps to keep our people safe, we provided our students and faculty with access to computers, study space and retrieval of items from our physical collection," said Almquist.  "During that period, we were one of the few academic libraries in the state to keep the physical library open and to provide interlibrary loans of physical items in support of both our students and users throughout the state." 

Almquist has been active in the Association for Information Science & Technology, Microcomputers Managers' Association and NetWare Users International serving on various committees. While at LU, Almquist has served on the Digital Learning Center Planning Task Force, the IT Strategic Planning Steering Committee and the Strategic Planning Core Team. He is widely published and has presented on topics in library infrastructure and management as well as on technology topics. Almquist is co-author, with his wife, Sharon, of the book Intrapreneurship Handbook for Librarians: How to Be a Change Agent in Your Library.