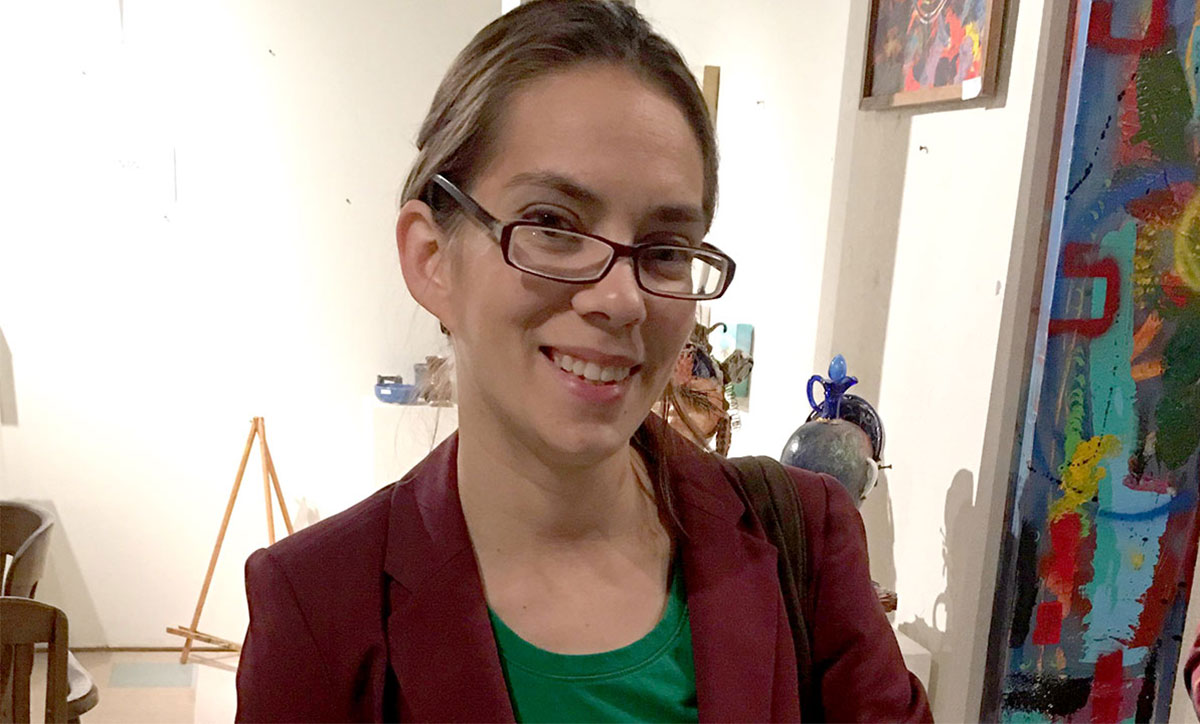 Beaumont artist Elizabeth P. Fontenot looks to challenge viewers to think a little deeper with her upcoming "Entwined" exhibition at The Art Studio, Inc., opening Oct. 3.
"I'm hoping people will come away with questions. More questions than answers," she said. "I would like people to be attracted to it for the subject matter, and the colors, things like that. But also start to wonder, you know, why are these things all put together in this way?"
Fontenot's show is set to virtually debut at noon and will be available through a link at artstudio.org, and on The Art Studio, Inc.'s Facebook and Instagram pages. Physical viewing will also be available by appointment through Oct. 30.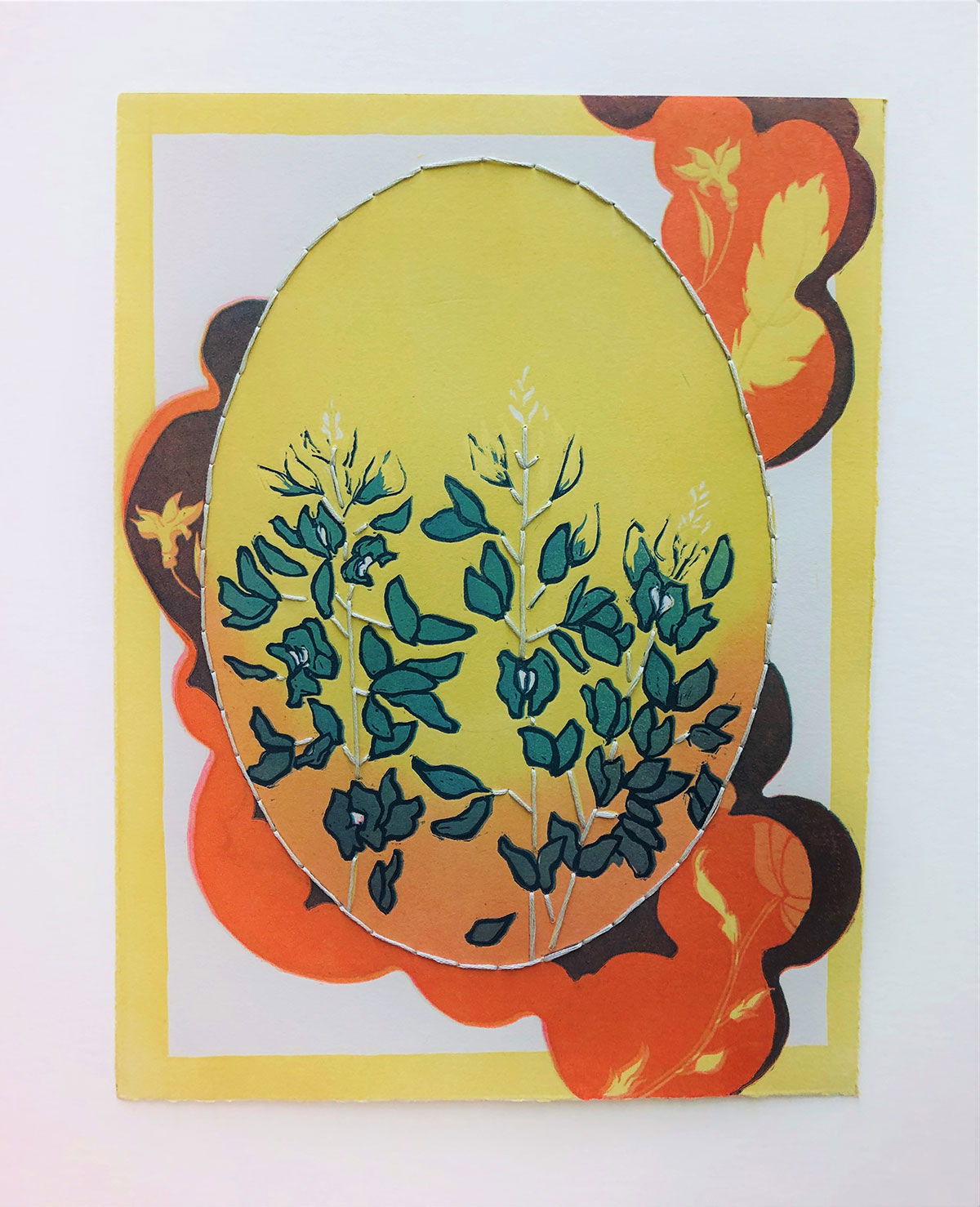 Inspired by human relationships with nature and the topic of growing environmental issues, the Lamar alumna seeks to bring attention to these elements through shapes and mediums of abstract form and implication.
"So, I made a painting over the summer," she began. "I called it Pentagon Pentagram, because there's been a lot of discussion about climate change. So I try to bring in elements that don't always go together that might allude to a larger meaning. And a lot of times, the meaning isn't always obvious. So I think people have to go and sort of research the objects.
"I feel like our culture today is so, like, snippets and five second reads and tweets.  People want to have information right away, condensed. I think they want to take out all of the critical thinking a lot of times, and so I try to make art that doesn't always make sense."
In addition to "Pentagon Pentagram," Fontenot also commented on another of her featured works, "Mending Memories."
"I have another print that I made at the Art Studio. It's some bluebonnets with sort of this cloud shape. I was thinking about all those photographs people take in Texas when the bluebonnets come, and it's like a really popular thing. And I was just thinking about how sometimes we remember things better than what they really were. Or sometimes we try to tell them in a different light. I guess for our sake, or, you know, our children's sake or whoever. I think we try to fix them up," she said.
While the theme of Fontenot's exhibition is abstract and complex, it also ties into something more immediately relatable for local viewers: oil and gas.
Drawing inspiration from the local industry and taking note of its various impacts, she explained that part of what makes this show different from ones she's done previously is that her artistic motive shifted from personal to public.
"For a long time I was painting little still lifes that had just personal meanings to me, and I decided that I really wanted to start tackling other issues. I was trying to think of ways to do that, visually, and I think just trying to switch mediums. So, I really feel like this show is kind of like a transitional type show. I have to think about different ways of representing things."
In this vein, she was also able to draw some meaningful connections between exhibition and venue.
"I think it adds to it," she said. "It's in downtown Beaumont, (so) it's not far from the port and some of the local refineries and things like that. Because this area depends so much on the oil and gas industry, I think it puts it in a nice sort of context."
To see the exhibition in person, contact The Art Studio, Inc. at 409-838-5394 or info@artstudio.org.