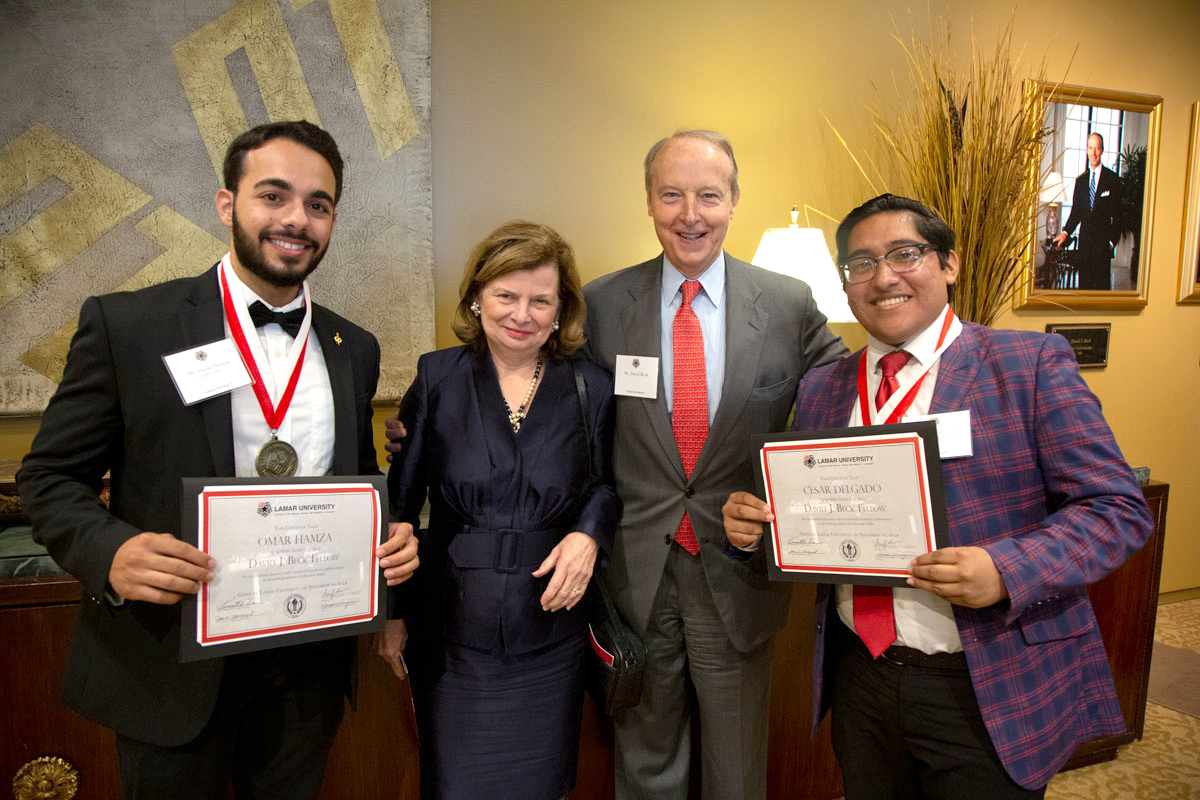 Applications have been extended for the 2021 David J. Beck Fellowship. The 2021 application is due to Joe Nordgren on Oct. 2 at 5 p.m.
Each year two undergraduate students are awarded the David J. Beck Fellowship for their outstanding academic achievements. David J. Beck Fellows are challenged with unique opportunities for undergraduate research and creative study.
They are awarded a full academic scholarship for one calendar year and a $10,000 summer stipend. The summer project may entail research, an internship or international study.
Visit the David J. Beck Fellowships page for more information about the fellowship, including the 2021 application.
For any questions, contact Nordgren's office at 880-8400 or Aida Lasher at alasher@lamar.edu.