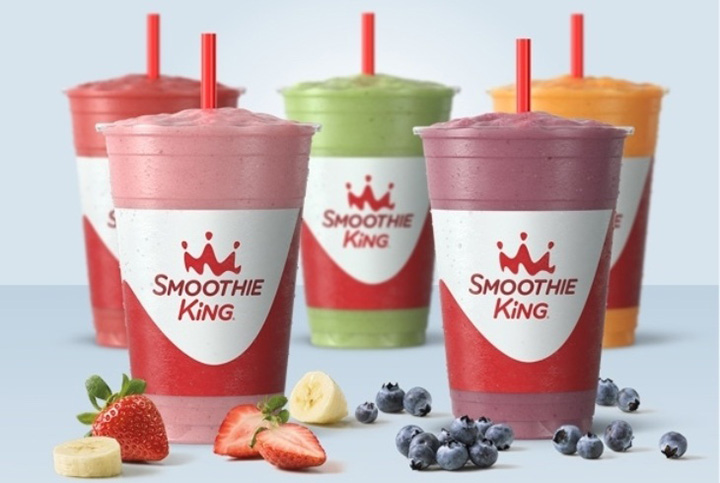 When it comes to dining options this semester, there are a few exciting changes coming to campus.
A Smoothie King will be located in the Setzer Student Center food court replacing Jason's Deli.
"Jason's Deli has been closed and the location within the SSC Food Court is in the process of being renovated," Jack Spurlock, Lamar Dining Services marketing manager, said in an email interview. "The anticipated opening date is currently mid-September. Smoothie King will be offering their full menu, identical to the menu one would find at an off-campus location. We will post any additional updates about the Smoothie King opening on our social media and website."
Spurlock said Market-Brooks-Shivers, a new market on the side of the Brooks Shivers Dining Hall, will open Aug. 24.
"This location will offer everything currently available at all Market C-Stores across campus," he said. "Additionally, there will be a hot food menu that will include exclusive Tiny House BBQ menu items, and additional items that will be a continuous rotating selection of options from chicken wings, baked potato bar and more."
The Big Red Juice Bar in the Sheila Umphrey Recreational Sports Center has been closed since December. The location will remain closed throughout the fall semester.
"The Big Red Juice Bar will no longer be a dining option on campus," Spurlock said." We are, however, currently developing potential plans for that specific space within the Rec Center in the future. We hope to develop this plan more and announce something as soon as we can."
The Big Red food truck, which has been closed since December will be reserved for special events and catering. Spurlock says he hopes to have it open to students in the future.
The Papa John's and the Market-Cardinal Village dining locations have been closed as the semester begins.
"Due to a delay in construction, the opening date of Market-Cardinal Village and Papa John's has been delayed," Dining Services said in response to an Instagram direct message. "Once construction is complete, the locations will open for the semester for normal operating hours. We are hoping to open safely by the weekend. We will post opening updates as soon as possible. Thank you for your patience."
For more updates, visit new.dineoncampus.com/bigred, or follow Dining Services on Instagram and Twitter @lamardining.