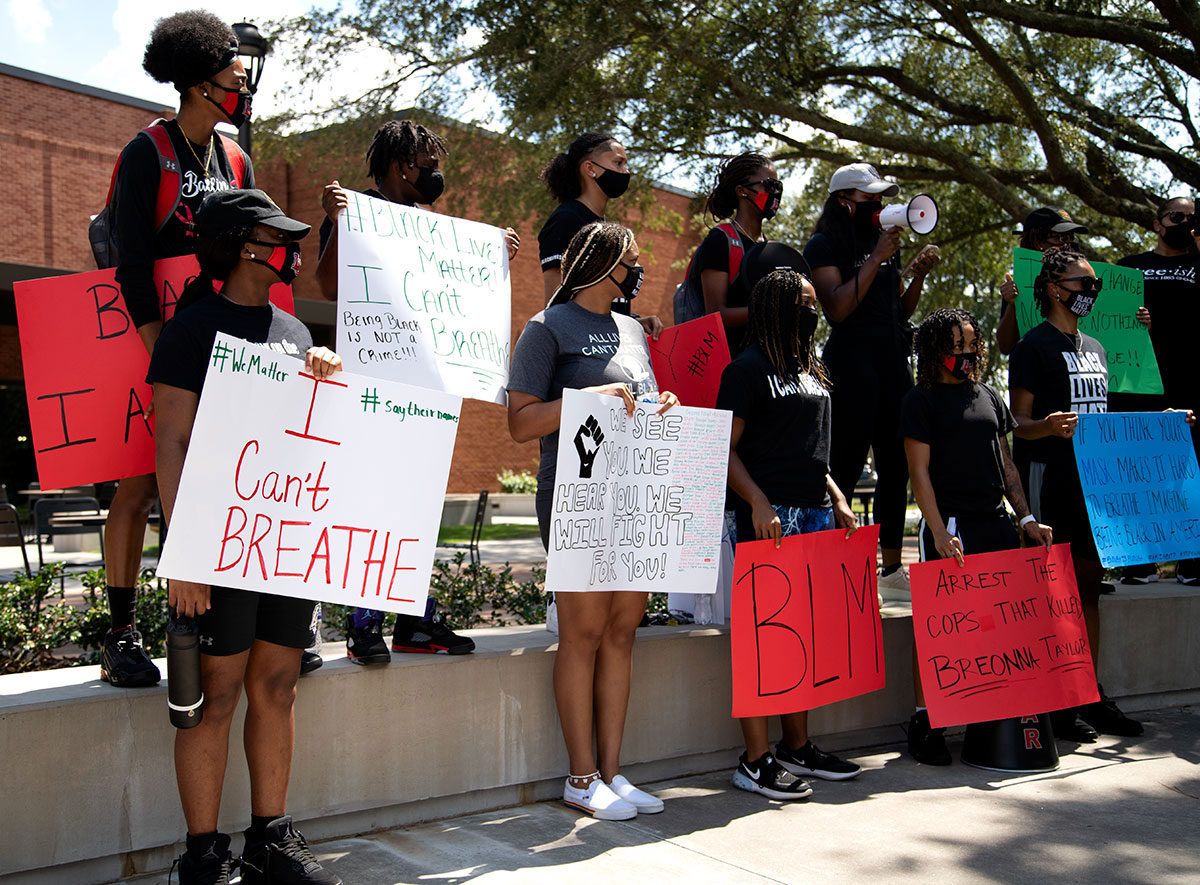 The Lamar University women's basketball team organized a march around campus for equality, social justice and change, Sept. 10,from the Setzer Student Center to the Ty Terrell Track.
"The women's basketball team organized this march to communicate the need for equality, social justice and change," Aqua Franklin, women's head basketball coach, said. "We want to create awareness that racism, hate and discrimination should not be tolerated, and we want to be agents of change. We desire to bring this campus and the greater community together to engage and discuss opinions and ideas that will lead to unity and equality."
Members of the LU community wore black attire and carried signs for the causes.
Bre Box, Dallas senior and Lamar volleyball team member, said she thought the march was a good idea.
"They've put this together to raise awareness of black lives matter," she said. "Ever since I've been at Lamar, I have never been part of something like this. I'm really excited and just want to give a huge thank you to the women's basketball team, because it's like a really amazing thing that they have done."
Participants marched along Jimmy Simmons Drive passing the resident halls and John Gray Center, before turning on Rolfe Christopher Drive. The march went past Gray Library and concluded at the track.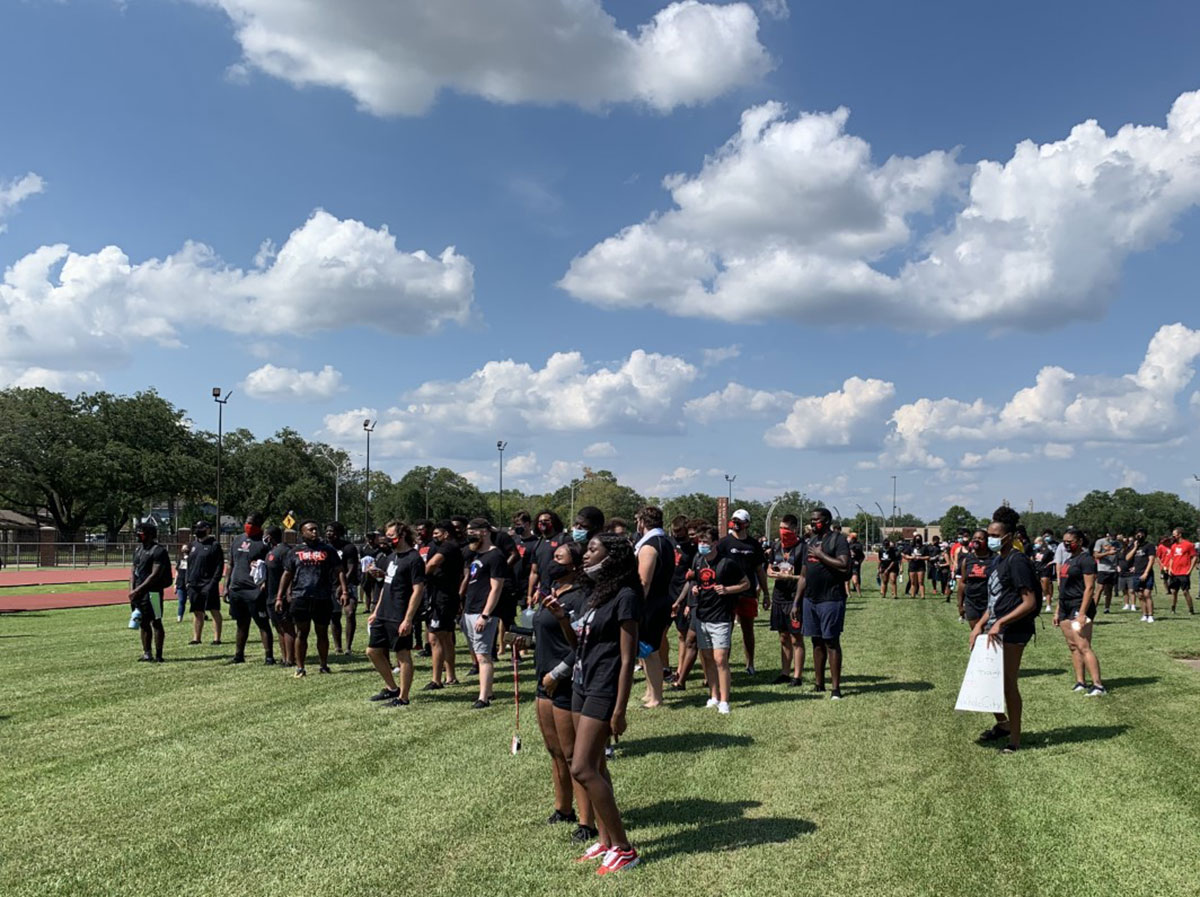 Organizers and students took turns to speak about the cause they were marching for. Athletic director Marco Born and President Kenneth Evans also made statements.
Evans thanked the basketball team for organizing the march and said the campus is been about leadership and social justice and change.
"We also have a diversity task force in place on campus that's working on improving our commitment as a campus to diversity and change," he said. "But I also want to thank the students who put this together. It's a demonstration of your leadership. At the end of the day, change is going to happen because of leadership. And a truth of the matter is, all the kids look up to you guys as role models. You need to show them how to change. You're doing that today and I want to thank you for what you're doing on behalf of the next generation."
Born spoke about continuing the conversation and said he was proud to be part of the march.
 "I'm really proud of Aqua (Franklin, women's head basketball coach), and the girls and women's basketball team for putting this together," he said. "And for student athletes for showing up and marching for equality and change. (I) couldn't be prouder to be associated with them, and I can't wait to continue the conversation and work on meaningful change for our country."
The organizers said they hope the march starts a conversation and brings awareness to racial inequality issues and plan to have more marches in the future.