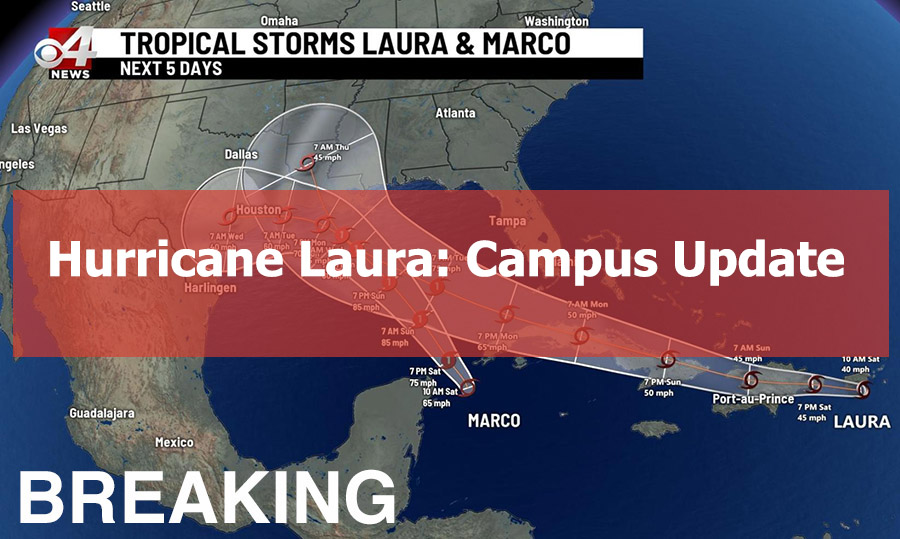 Lamar reopened Aug. 29 after closing Aug. 25 as a precaution for Hurricane Laura.
There was minimal damage to campus facilities, Shelly Vitanza, LU director of public affairs, said via email.
"Most of what we experienced was storm debris — broken branches, twigs and leaves," she said. "The amount of debris was so significant, it took our staff and grounds contractor two days to clean it all up. Beyond that, we had to contend with several power outages throughout the day after the hurricane."
The university has a survey students can fill out if they are impacted by Hurricane Laura. For more information, visit lamar.edu/laura.