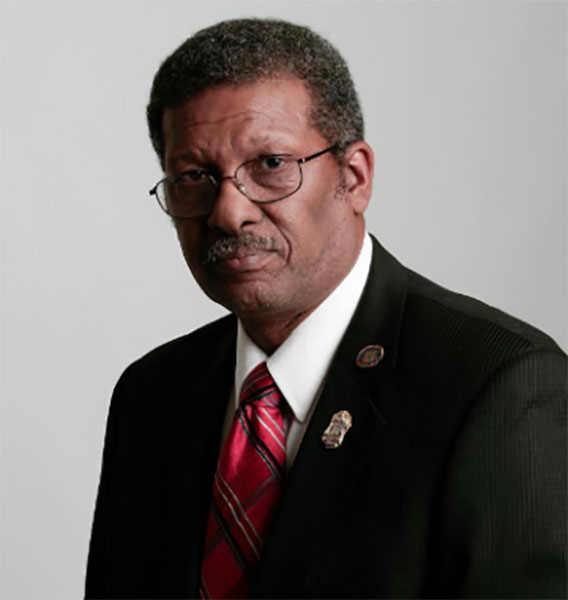 With tensions growing between the Black community and police officers, it begs the question about where Black police officers stand.
Charles P. Wilson is national chairman of The National Association of Black Law Enforcement Officers, an organization of approximately 9,000 people across the country.
"The organization is filled with strong minded black men and women who know who they are and why they do what they do," he said in a telephone interview. "We have municipal, campus, federal, retired and commercial officers in our organization. We are trying to make a difference in the way people see and are treated by the police."
Wilson said the organization strongly supports the ongoing protests.
"We are in support of Black Lives Matter and anybody who is concerned about the way police officers interact with people of color," he said. "We recognize the systemic racism in policing, and that it was designed to be biased against low income people and people of color.
Wilson said that while the organization is in support of the peaceful protests, they do not support of vandalism, rioting, the burning of neighborhoods or defunding police.
"Defunding the police will not work," he said. "What people do not realize is that when you take money out of the police budget, you reduce the number of police on the street."
Wilson, who is a retired officer, served as a police chief in a Cleveland, Ohio suburb from 1988 to the mid-1990s. He said when jobs get cut it is usually "last hired, first fired."
"If 30 policers officers were just hired and 15 of them look like us (Black people), then that is 15 Black police officers out of a job," he said. "That is 15 officers who would have treated people with more respect and dignity than their counterparts. That is 15 officers who could have made a difference in how people view police."
Wilson said if policies and procedures are bad, chaos will ensue.
"People will not be able to change the system," Wilson said. "However, there can be definite changes in the culture of policing, of how police officers are hired, and how officers are trained."
Wilson said police officers are trained as warriors not guardians and used the murder of Rashard Brooks as an example.
"As soon as we saw Rashard Brooks turn around with the taser in hand, we knew he was getting shot," he said.  "If you point something at police officer you get shot. I asked the officers in my organization, and none of them would have shot Brooks because they do not consider a taser to be a deadly weapon."
Wilson said he thinks reform will come but it will not happen overnight.
"For reform to come, we have to recognize systemic racism in law enforcement," Wilson said. "We have to condemn profiling and excessive force. Chokeholds have to be eliminated because they have no business being in the law enforcement lexicon. Also, we have to impress upon officers that when they see another officer doing something that is improper, illegal and unethical, they have a sworn duty to intervene."
Wilson has spent 45 years in law enforcement.
"It has its ups and downs, but I loved being a police officer and helping people," he said. "The Black officers I worked with came on this job to make a difference. I feel like I made a difference."