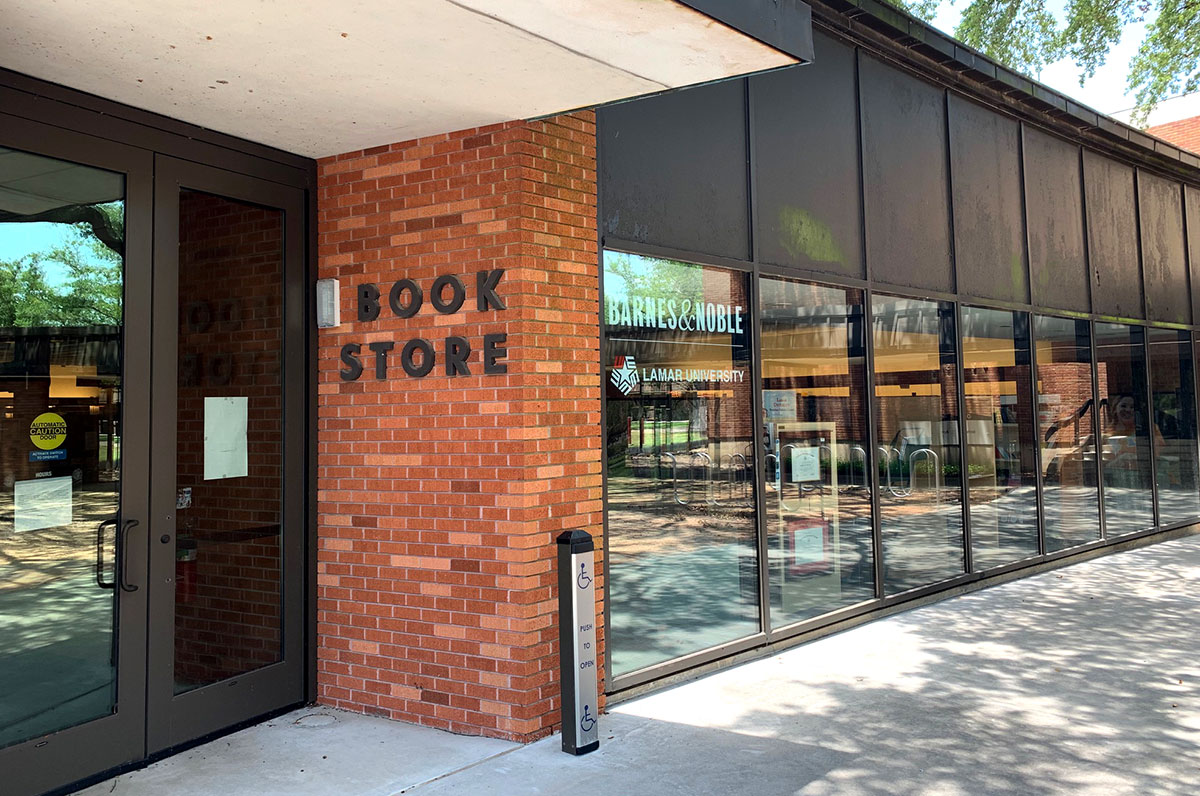 Lamar University's Barnes & Noble bookstore has announced reopening plans for the fall semester. While the online storefront has been active throughout the COVID-19 pandemic, the physical location has been closed.
"As of now, the bookstore plans to re-open on August 3 and back to 'normal' come fall," Chris Patina, bookstore general manager, said in an email. "Students will be able to come in store to purchase, or purchase online and have it shipped to them."
Additionally, the bookstore is continuing their price-matching program with books Amazon sells directly, but not third-party sellers hosted on Amazon.
Until the reopening of the store, students can through the bookstore's website which currently offers free shipping.
"As of now, students can order textbooks online and we will ship for free," Patina said. "However, this offer was for summer as we were closed and may change come fall, since we are re-opening."
Patina said the bookstore will begin to process orders for fall on Aug. 10 and books will ship in 3-5 business days.
"All orders that come in after Aug. 10 will get processed in 24-48 hours depending on the availability of the book," he said.
Patina advises students to order books as soon as possible and not wait until classes begin to ensure the bookstore has the correct inventory to meet student's needs.
Additionally, Patina said to remind students that the bookstore has digital textbooks available that are affordable and are available instantly.
For more information or to order textbooks online, visit lamar.bncollege.com.