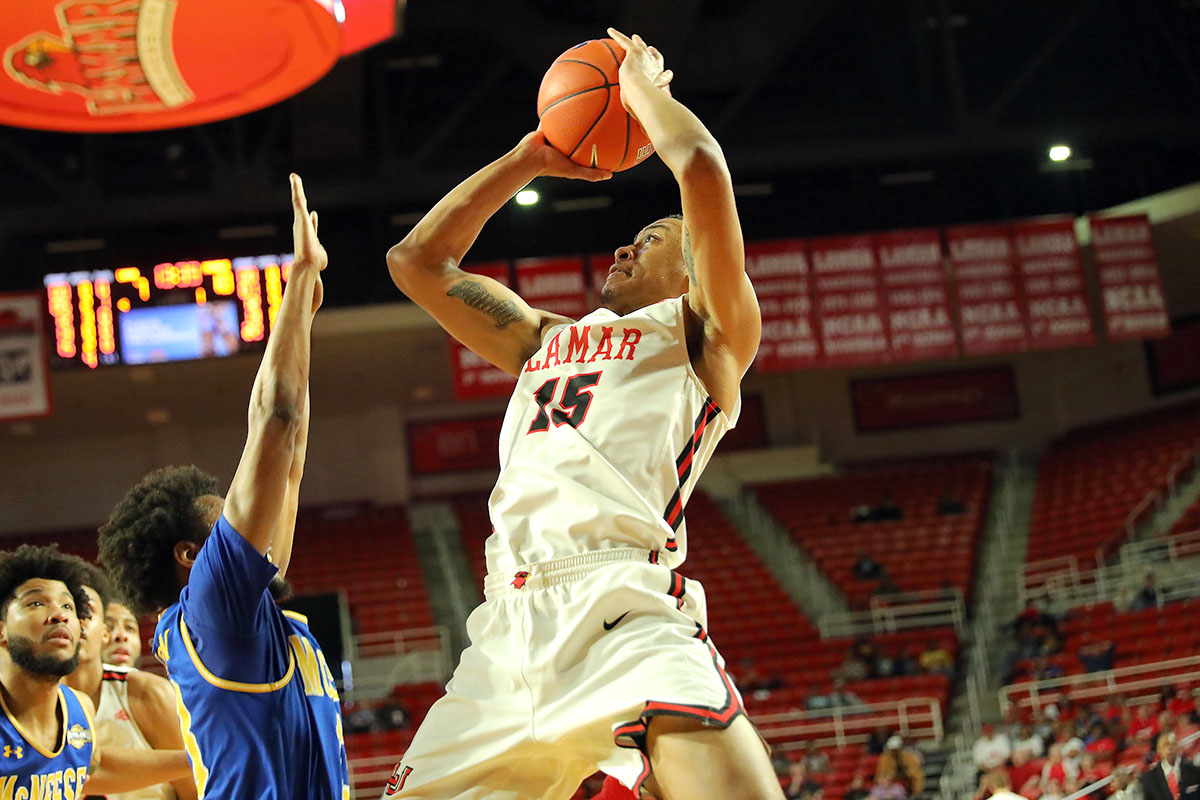 ForM.E.r LU basketball players T.J. Atwood and Nick Garth have signed contracts to play professional basketball overseas.
Atwood, who ended his college career this spring, was among the Southland Conference leaders with 17 points and seven rebounds a contest. Atwood finished his Lamar career with 898 points, 413 rebounds, 121 assists and 92 steals.
Atwood signed a contract with the Svendborg Rabbits in Denmark.
"Their head coach and general manager had reached out to M.E. through my agent and we had several good conversations," Atwood said in a release. "Coming out of college playing four years it's tough enough trying to get a job, but corona made it that much tougher. I've put in a lot of hard work and dedication to this sport and I'm blessed to have this opportunity. My family put a lot of faith in M.E. since the first tiM.E. I picked up a ball. I would love to be able to inspire other kids from the area — if you keep doing the right things, putting in hard work and trusting yourself good things will happen."
Garth, who finished his college career in 2019, is Lamar's all-tiM.E. leading three-point shooter with 320. He was a three tiM.E. All-SLC selection and won player of the week honors seven tiM.E.s. Garth is Lamar's fifth all-tiM.E. leading scorer with 1,758 points, and shot 38 percent of his three-pointers.
Garth signed a contract with Omonia BC from Cyprus. Garth is a seven-tiM.E. SLC Player of the Week selection, also earning first-team all-conference honors.
"I'm very excited about this opportunity," Garth said in a release. "They heard about M.E. during my senior year and wanted to sign M.E. then, but I wasn't ready. I felt it was more important at the tiM.E. to get my schoolwork in order. It was hard to sign since I've been out of the sport for a year. I've always wanted to play professionally and, to be honest, I've always wanted to play oversees and experience new cultures. This is a great opportunity for M.E.."
Both players are scheduled to start preseason camp in August, with their seasons running from September to March.