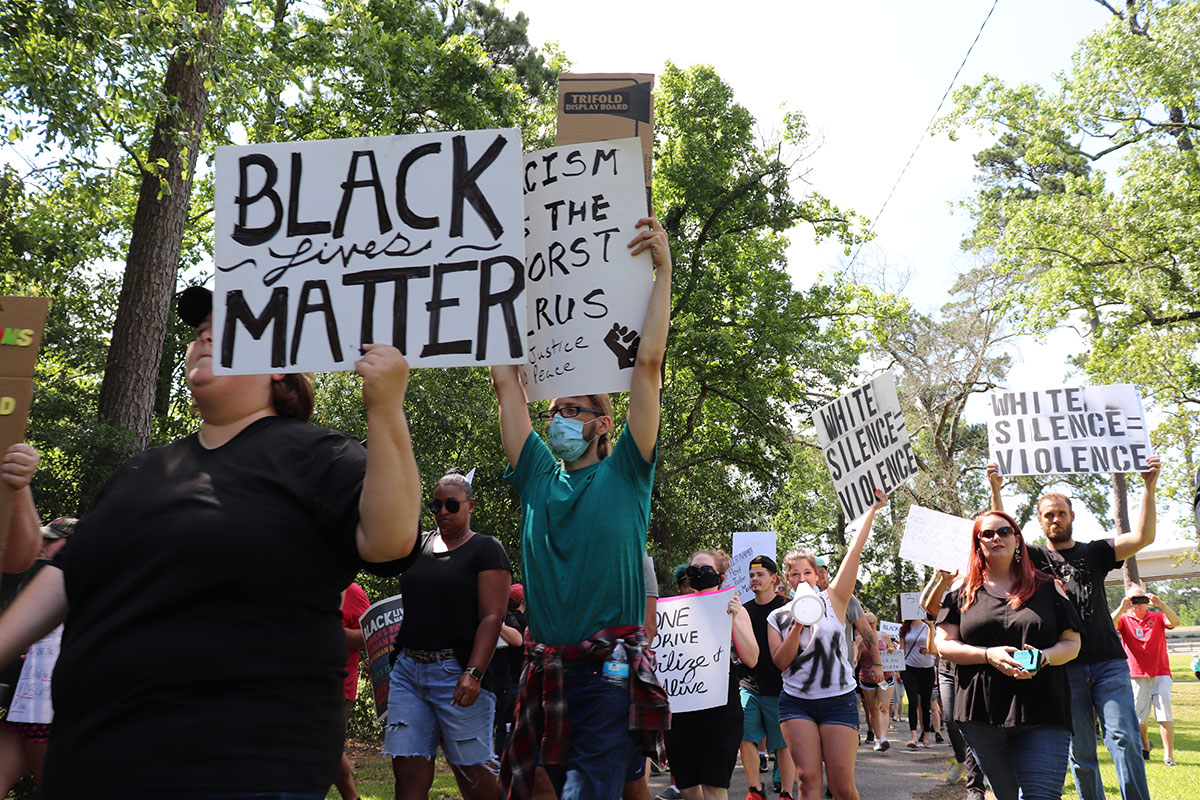 VIDOR, Texas — Approximately 200 protestors gathered for a peace march, June 6, at Raymond Gould Community Center in Vidor. The march was held in memory of George Floyd, who was killed by a police officer in Minneapolis, May 25.
The event was organized by Vidor locals Madison Malone and Yalakesen Baaheth.
Pastor Michael Cooper of the Beaumont NAACP chapter opened the event with prayer. Then, Cooper, Malone and Baaheth led the sign-holding protestors around the park with chants of "Black lives matter," "No justice — no peace," and George Floyd's name.
After marching, Baaheth, DeVon Noe, and other locals addressed the crowd with prepared remarks about Vidor's past and their hopes for the community moving forward.
The protestors held an eight minute and 46 seconds-long moment of silence — the amount of Officer Chauvin held Floyd on the ground with his knee on his neck before Floyd died. Most of the crowd kneeled or laid prostrate on the ground for the demonstration.
In the silence, some protestors had organized to speak out some of Floyd's last words, including, "I can't breathe," "Mama," "My neck — I'm hurting."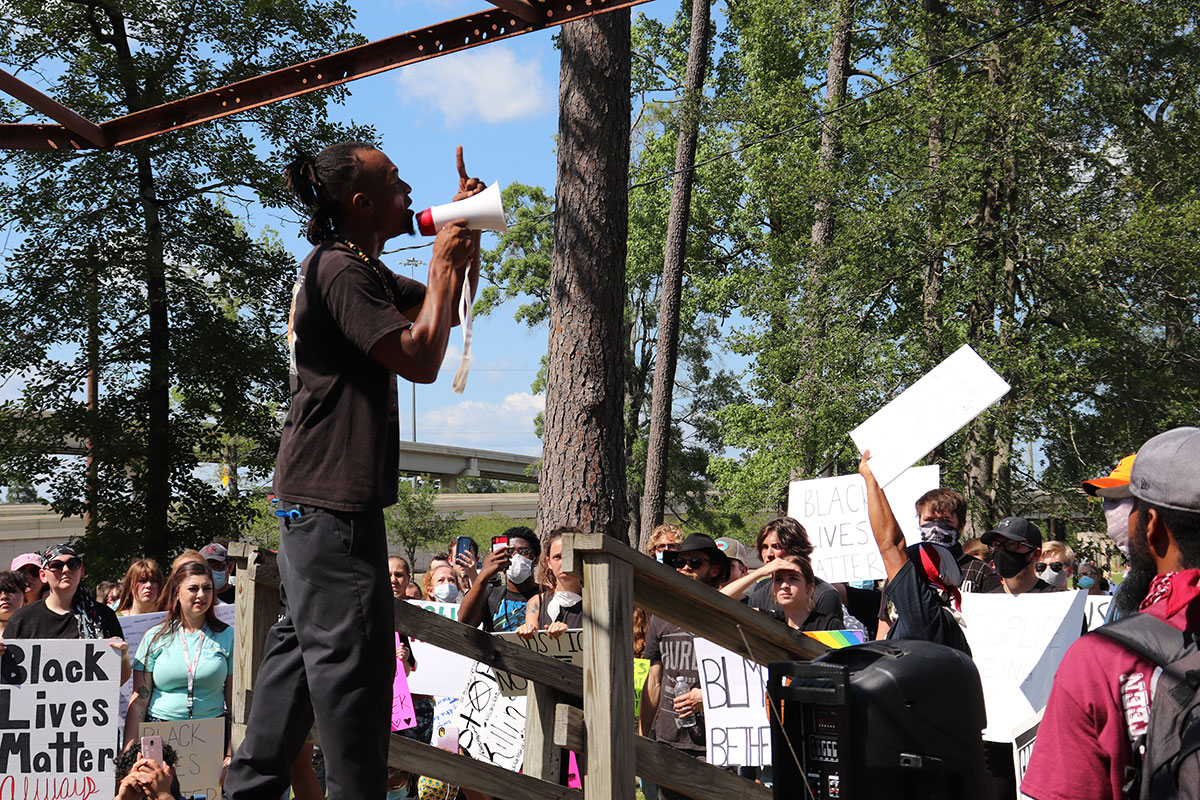 Approximately five minutes into the demonstration, Cooper spoke to the crowd about the discomfort of kneeling on the ground for that amount of time. He said the pain of kneeling for five minutes does not compare to the pain and fear Floyd felt.
Cooper closed the event in prayer and dismissed the crowd. 
"I think the turnout was amazing," Malone said. "The crowd's response was absolutely wonderful. They said we couldn't do it here, but we really did it. I'm overwhelmed with joy."
Baaheth said she did not expect so many people to show up to the event.
"We just expected maybe 20 people and that's it," she said, "But it didn't matter how many were here, we were going to do this thing anyway.
"We're very appreciative and very humbled that Vidor people — and people from Houston, people from all over the area — have come out and we're just super thankful."
There were approximately 15 counter protestors gathered around the POW memorial. When questioned, they said they were not part of an organized group and most did not know each other. Some of the counter protestors were armed and openly carrying.
Robert Durkin, Vidor resident, said he gathered to protect the POW memorial from vandalization. Another counter protestor said everyone in the park was there to express their rights, and he had no intention of causing trouble — the protestors were exercising their First amendment rights while he was exercising his Second amendment rights, he said.
There was no altercation between the two groups.