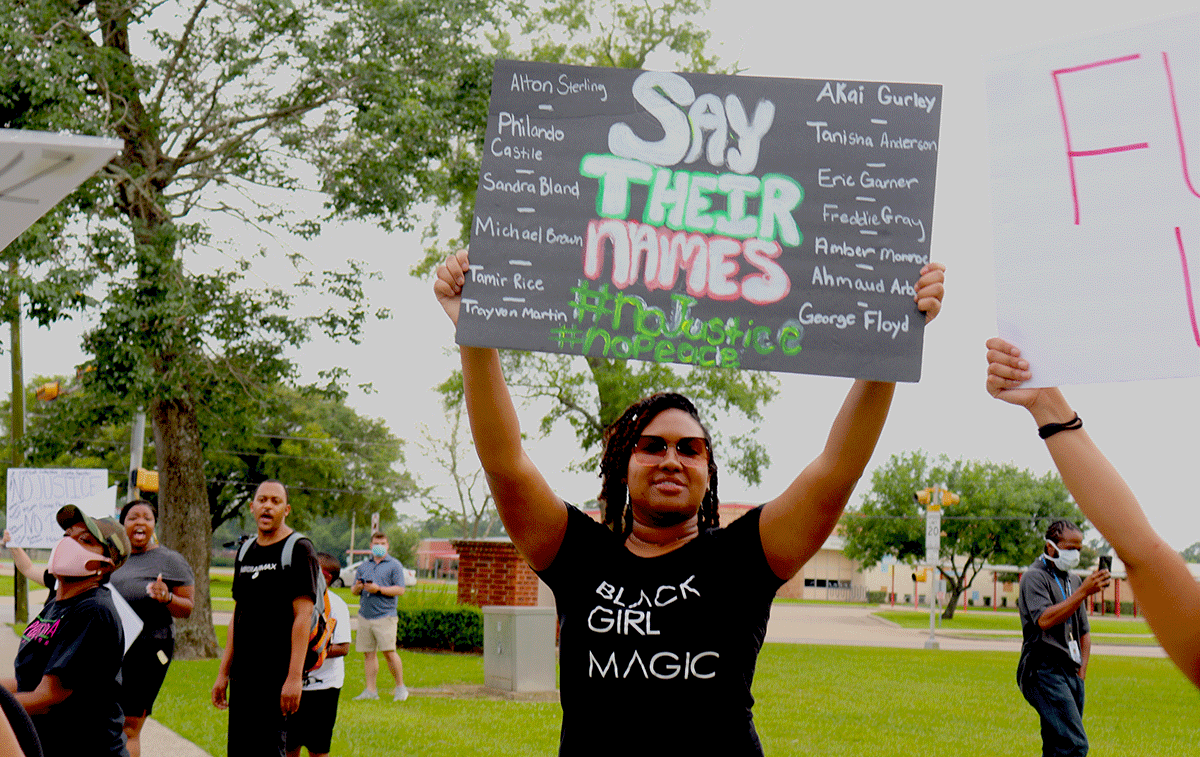 BEAUMONT, Texas — Approximately 100 people gathered Monday at Rogers Park in Beaumont to peacefully protest the death of George Floyd who died in police restraint, May 25, in Minneapolis. Officer Derek Chauvin, who has been charged with third-degree murder, knelt on Floyd's neck for nearly nine minutes while Floyd said he couldn't't breathe.

The protest was a grassroots event, not planned by any official organization. Participation was garnered through social media and word of mouth. Originally planned as a march from Parkdale Mall to Madison's bar, the protest was relocated to Rogers Park due to lacking a permit to march on the streets.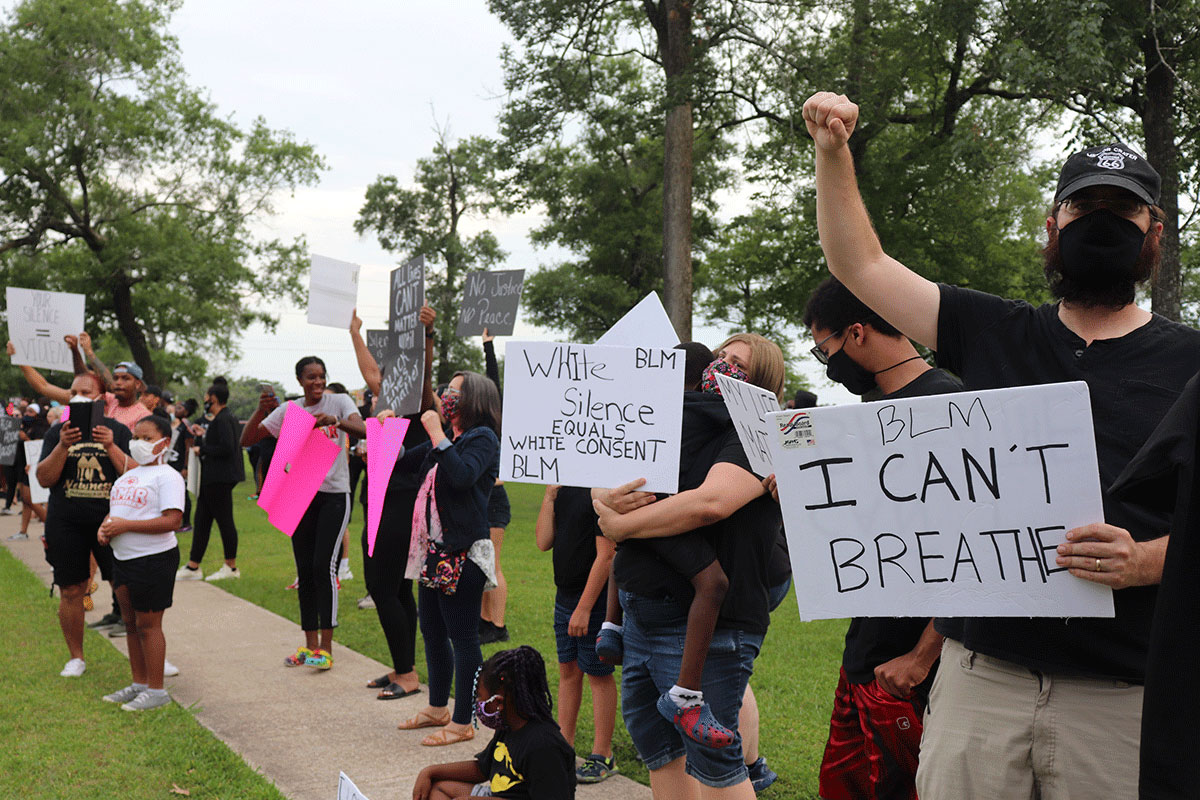 Protestors gathered at Rogers Park around 6 p.m. and faced the cars on Dowlen Road. Many held homemade signs that read, "My life matters," "Rise above racism," and "Silence = violence," amongst others. Protestors chanted, "I can't breathe," "Black lives matter," "No justice — no peace," and Floyd's name.

Many drivers responded with honks and waves, and held their fists out of windows in the "black power" symbol.

The peaceful protest concluded around 7 p.m. with a moment of silence for Floyd and a prayer by a local minister.

The protest was one of many taking place around the country, and the second to be held in Beaumont after a larger gathering, May 28.

A gathering to protest for justice for George Floyd will be held in Port Arthur today at 600 Procter St. at 6:30 p.m. The gathering is organized by the Port Arthur and Beaumont NAACP branches.