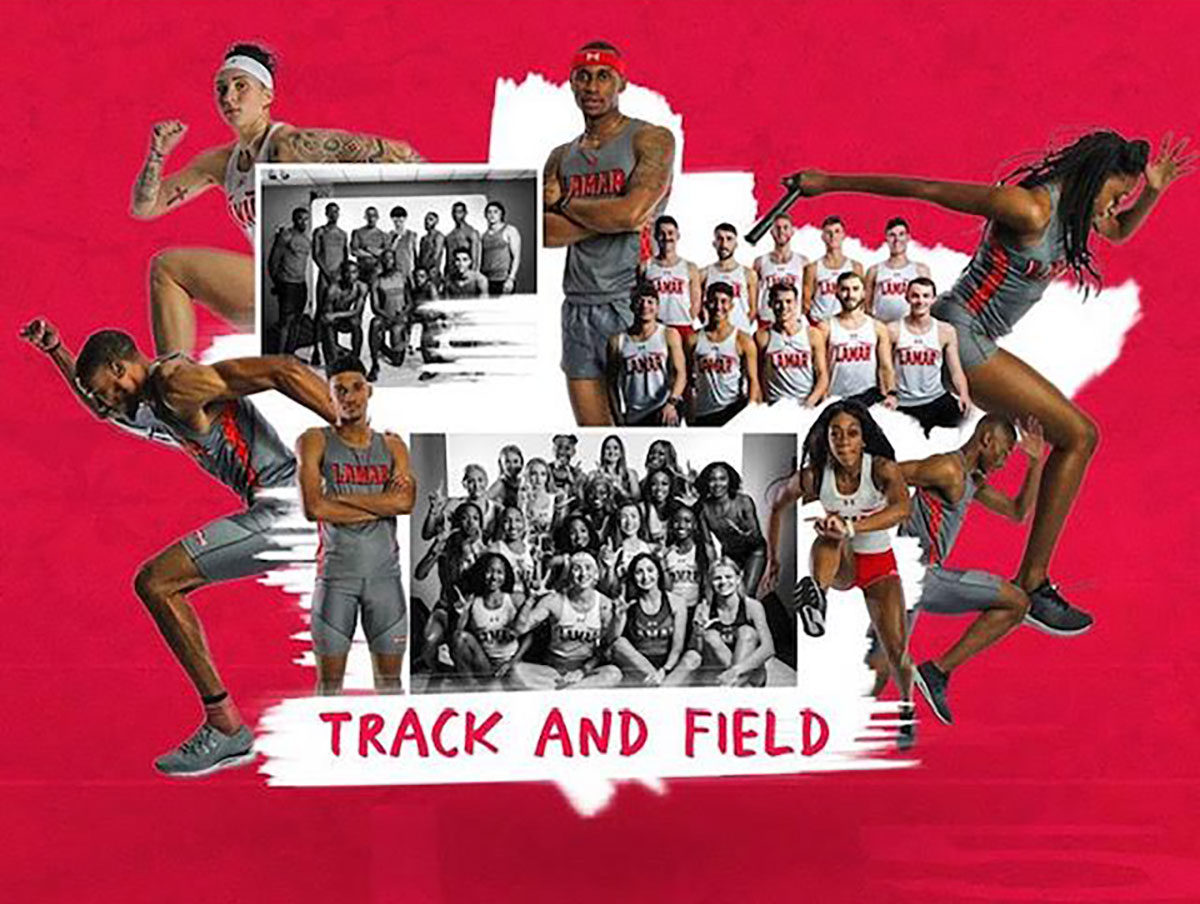 Quarantine is negatively affecting students around the world, but for student athletes, it's not only taking away from school, but their athletic seasons. Lamar University's track team had just finished their indoor season and were gearing up for outdoor meets, when the coronavirus ended the season prematurely. For seniors, this was especially frustrating since this was their final bout for Lamar.
"I'm just in shock that something really affected our season like this," senior Kelsie McClenon said. "COVID-19 has put a stop to my senior year and the way I wanted to finish my career. I am no longer able to end on my own terms."
Track athlete Kyle Nelson said the athletes are also dealing with uncertainty about the future.
"Not only did our season get canceled leaving us without competition, but we've also been left with the uncertainty of when practices and meets will start back up," he said. "There has been no word yet on if the fall 2020 season is still going to happen, and it's harder to practice by yourself. Seeing as all team practices have been canceled and public tracks have been closed due to the virus, it has become increasingly difficult to stay in shape."
The NCAA has granted some relief to the seniors in the form of eligibility. According to an article posted on the NCAA website, "Council leadership agreed that eligibility relief is appropriate for all Division 1 student-athletes who participate in spring sports. The Division 1 Council voted to allow schools to provide spring-sport student-athletes an additional season of competition and an extension of their period of eligibility."
Even though seniors are fighting the frustration of having what's supposed to be their college finale ending so abruptly, they will be given the opportunity to compete next spring to make up for the season they lost.
Younger track athletes, including freshman and high school seniors, have also been impacted hard by the crisis, as this was their first experience competing at a college level, or was their gateway to running in college.
Freshman Faith Outing said the uncertain future is worrying.
"As a first year student, it is frightening because we don't know if this will last just for this season, or more to come," she said. "The season I trained and prayed so hard for has ended so quickly. I wonder now about how prepared I will be for the coming seasons, because I haven't sat still for three years until this pandemic."
For unsigned high school seniors, the lost spring season means losing opportunities to show off their skills.
"This track season being canceled was honestly the worst-case scenario for me," Ben Lemons, a senior track athlete at Ridge Point High school, said. "I didn't't compete last year because I was hurt, so this season was my opportunity to perform well, get noticed and hopefully receive some offers. Now, my only option is to hope this quarantine ends before summer is over, so summer track events can start and I'll have another chance."
The pandemic has been a trying time, especially to student athletes who traditionally compete in spring sports. One thing is for sure, they cannot wait to return to sports fields.