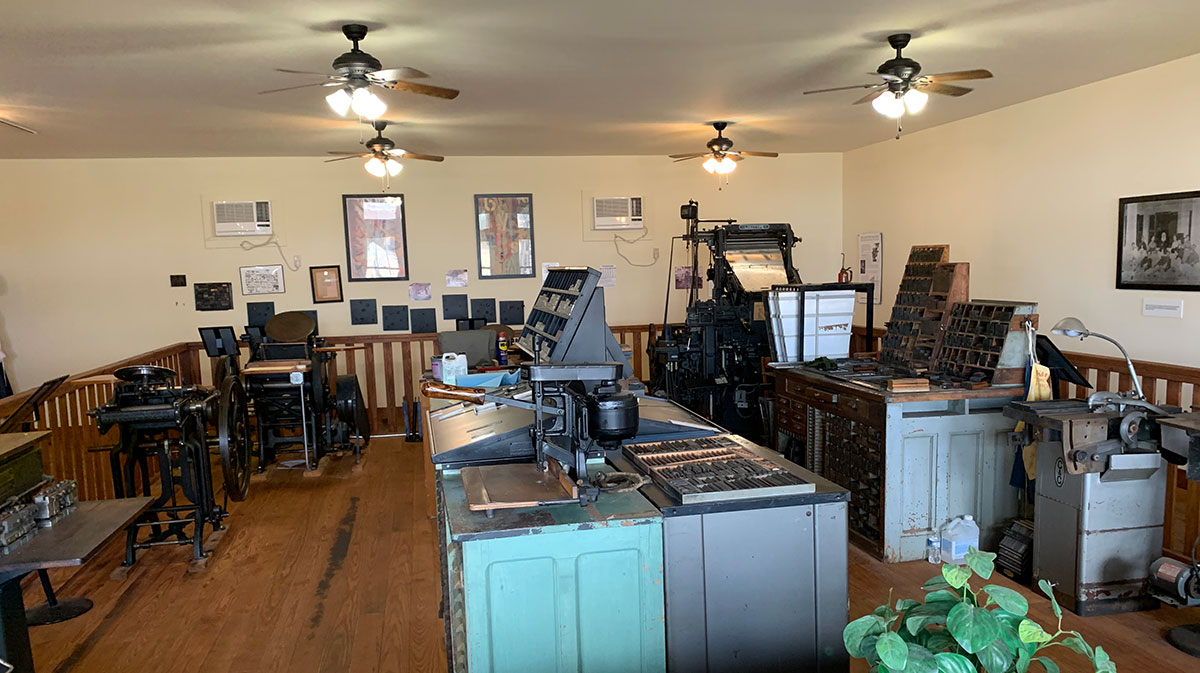 One of Lamar's hidden gems resides on the edge of campus — the Spindletop-Gladys City Boomtown Museum. For communications students like me, there is an interactive and engaging part of the museum that captures Beaumont's print history.
The museum has two print exhibits within it. Oscar Beaman's print shop is part of the Beaumont Oil Exchange exhibition which has been on display since the museum opened. The Beaumont Oil Exchange exhibit is a multi-use building which contains the print shop, a legal office, and more.
The print shop was revamped and cleaned up with some new additions, museum director Troy Gray said.
The second exhibition is much newer, the Lamb's print shop, which opened in 2012.
Beaumont's Lamb family traces back five generations and the Lambs as the family still resides in Beaumont. In fact, Tom Lamb is part of the museum's advisory board. This exhibition is based on the real Lamb's print shop. The family operated a sidewalk print shop in Beaumont in 1882 and registered as Lamb's Printing Company in 1895. They helped start and print The Beaumont Enterprise, which still publishes today. The family donated the equipment when the company closed.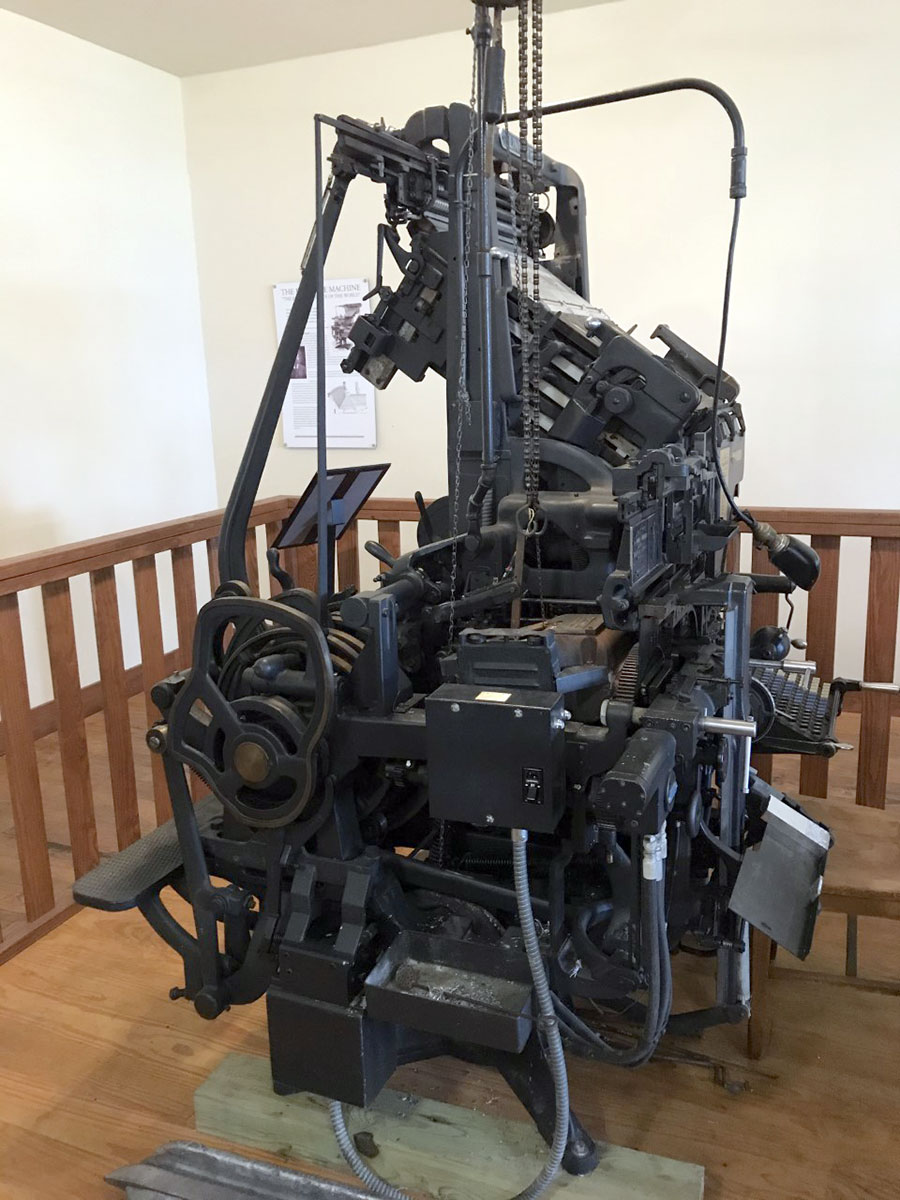 The technology in the exhibit goes way back in history, but the actual models are a lot newer. The linotype model is from the 1940s and 1950s. Linotype technology dates back to the 1880s. The linotype machine was a critically acclaimed invention.
"The linotype was said by Thomas Edison to be the eighth wonder of the world because it cut down the amount of time, and number of people needed, to type out a line of type — which is what the name comes from — so that they can put it on their printing process to print out their newspapers," Gray said. "Before the linotype, they couldn't have a newspaper longer than eight pages, because it took so long to print them. But after the linotype, they could print a newspaper longer than eight pages and literacy rates went up because they could produce more material faster.
"It's a really great invention that was used all the way up until the 1970s, and then what's left over from the linotype is the typefaces, (like) Times New Roman, and that we have on our computers."
Besides the linotype, there are other machines that show the history of print, old books, and even lead letter fonts that were arranged on a press to make the type. There's also information posted on the walls about history of print around the world, which makes the whole experience interactive.
For more information, visit lamar.edu/spindletop.