LU theater major donates homemade masks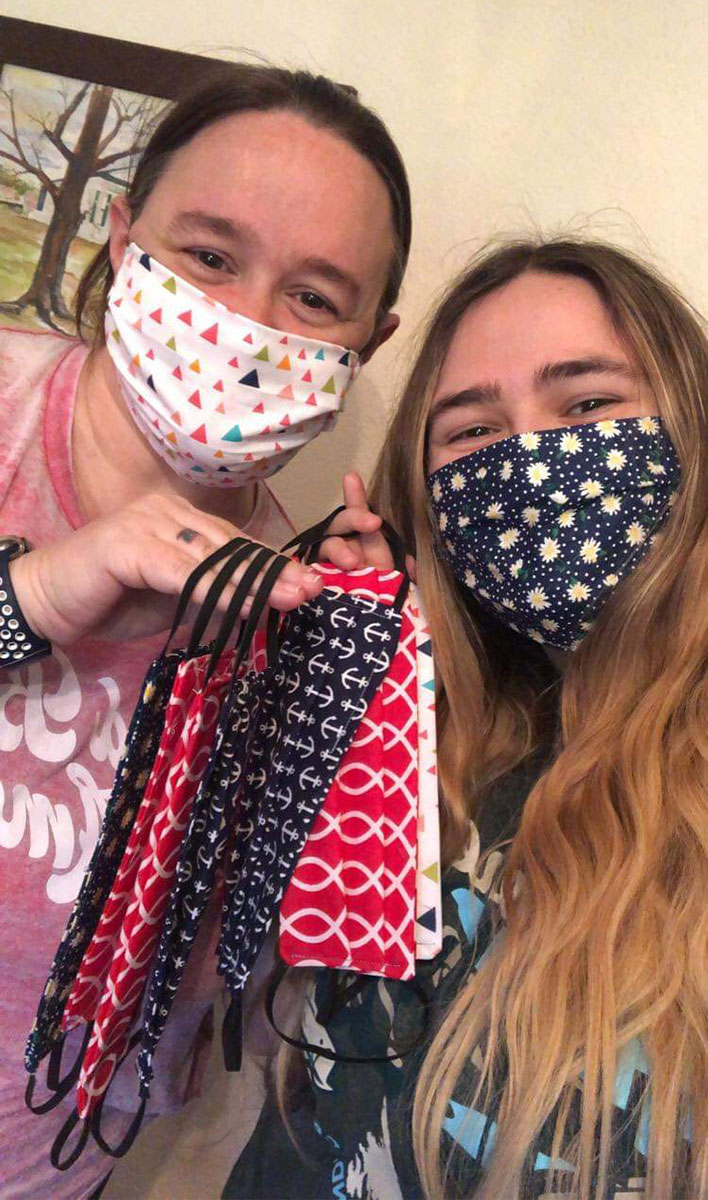 When the COVID-19 pandemic caused Lamar to close classes, Mary McNeely was short four sewing projects for her theater costume class. Her professor gave the students the opportunity to sew five face masks to replace one project.
So far, McNeely has sewn 68.
"I knew right away (sewing and donating masks) was something I wanted to do," she said. "My mom is a nurse at Baptist Hospital and needed face masks for her team to wear. We made enough for her and her team, and for my assignments, but we enjoyed doing it so much, that we keep making more."
The Kountze junior said that she couldn't have done it alone.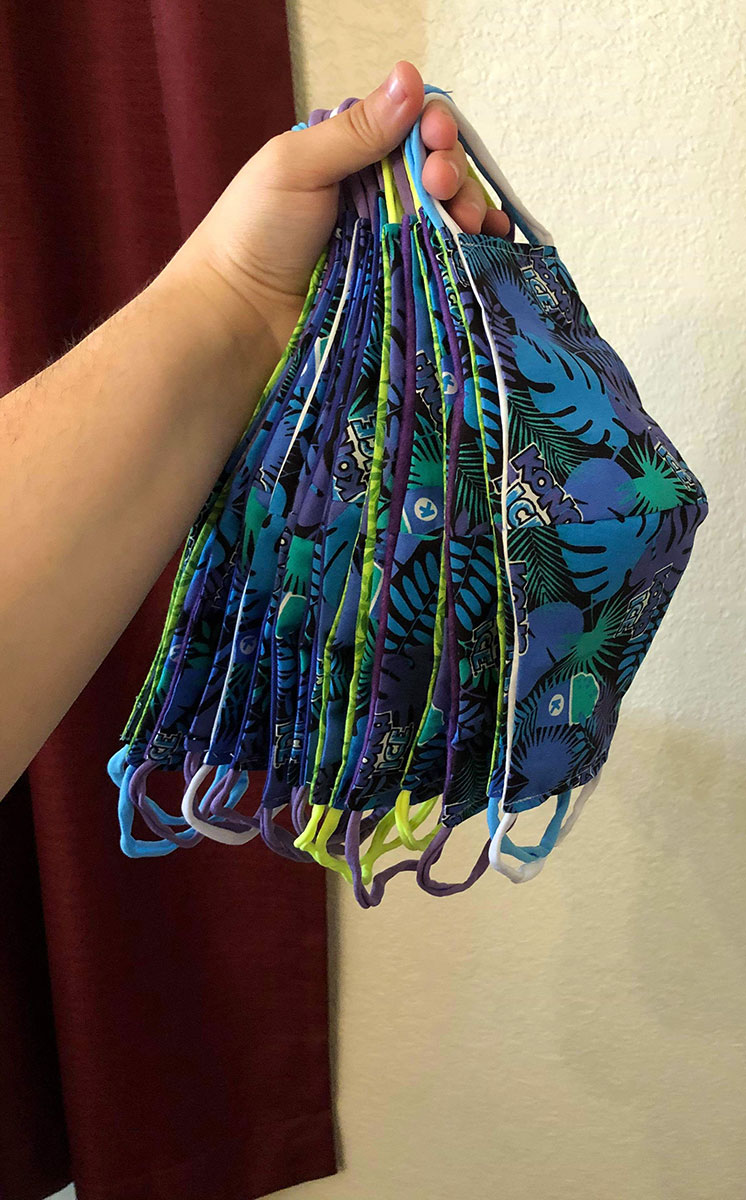 "I have been working on this with my Mom and MeMaw," McNeely said. "We have taken over the dining room table for the last two weeks. I even taught my mom how to use a sewing machine."
McNeely said she does not plan to stop making the masks. 
"We donated face masks to the hospital, the Kountze nursing home, and family and friends who are either essential workers or at risk," she said.
Cherie Acosta, LU assistant professor of costume design, sent her students a link to a website that has patterns for how to properly make masks and how to donate them.
"I had seen a lot through different contacts that I have in the costuming world about an organization that was beginning called 'Sew the Curve Flat,'" Acosta said.
The organization partners with people who sew. Individuals and hospitals can reach out and ask for a certain number of masks and "Sew the Curve Flat" will put them in contact with people who are willing to make them, Acosta said.
"I got very interested in that and contacted them — and even got involved a little bit myself," Acosta said. "I then I thought, our students could also be working on these."
So far, McNeely and her family have made three different styles of masks.
"We've made pleated, gathered, and rounded (styles)," she said. "So, people can choose which one feels most comfortable for them."
Acosta said that she is proud of McNeely and encourages others to get involved.
"There's always going to be a need for family and friends and people to help each other out," Acosta said. "Anybody can learn how to make them. You don't even need a sewing machine — you could sew them by hand if you needed to."
To get involved, visit www.sewthecurveflat.com.