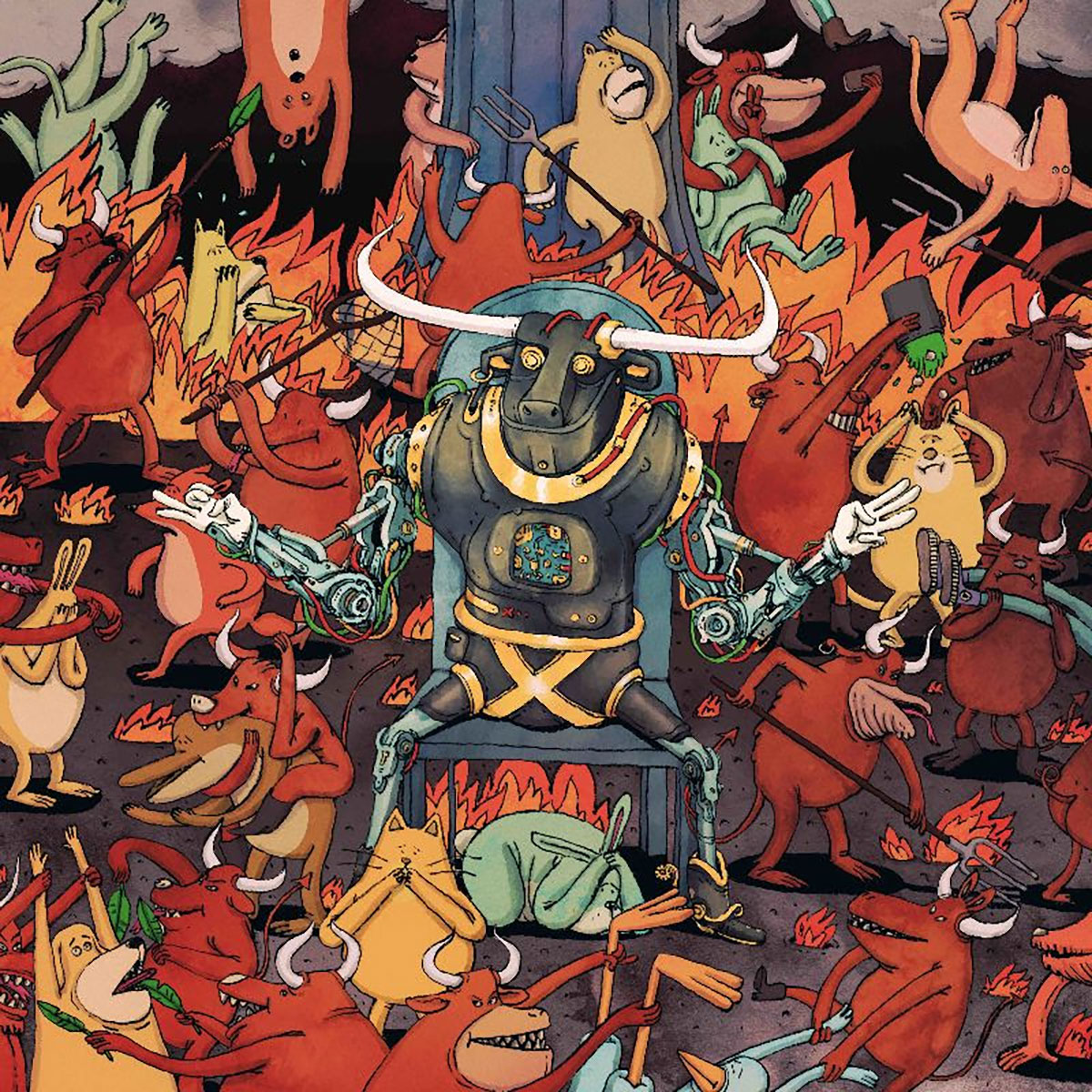 Post-hardcore band Dance Gavin Dance released their ninth studio album, "Afterburner," April 24. The album incorporates different genres such as funk rock, experimental rock, metalcore and pop rock just to name a few. It also brings back some of the old sounds from previous releases for the older fans.
The album strikes a nostalgia trip as the sixth track, "Parody Catharsis", incorporates guitarist Will Swan's rap vocals that were last seen on their seventh album, "Mothership." Swan's vocals tied in with unclean (distorted or screaming) vocalist Jon Mess and clean vocalist Tillan Pearson's voices make it one I will be coming back to several times.
Another surprise is the third track, "Calentamiento Global," which combines the uncleans of Mess and then pairs it with Pearson's Spanish cleans. Most casual fans like myself were definitely shocked when Pearson sang only in Spanish. This is a track that is worth a listen to.
Track one, "Prisoner," was released on Feb. 21 and it is the track that really ties the post-hardcore genre that DGD is known for. The lyrics feature the common themes of religion, worshipping false gods and idols. The song features guitarist Sergio Medina of Stolas, Sianvar, Royal Coda and Nova Chrisma.
Track two, "Lyrics Lie," was released on April 9 and perfectly describes how bands in the post-hardcore scene like to flex about their successes. "Lyrics Lie" really hits home from the first lines of Pearson's cleans, "I need to take some time and focus on my brand/Learn to love myself for who I am/Find my destiny written in sand/And let it all go to my head." The song also features Mess' familiar nonsensical uncleans to create a story.
"Three Wishes" was the third single, released on April 16. The music video features fans cleaning themselves in reference to the COVID-19 pandemic and the band having to cancel their tour in support of the release of "Afterburner." It is a good song and it is one that I have listened to over and over.
The seventh track, "Strawberry's Wake," was released on March 12 and I recommend you listen to it in your car with, as the lyrics say, "windows down, let the breeze blow heavy." The song reminds us to not let those who drag you down affect your successes. Mess sings, "I want you to matter to you, forget those backstabbers." The song features Swan's famous riffs that fans have grown to love through his presence in the band's discography.
Overall, "Afterburner" is my favorite album of 2020 despite the recent events dealing with COVID-19 and some of the songs remind me of simpler times. It is available to stream on Spotify, Pandora and Apple Music.