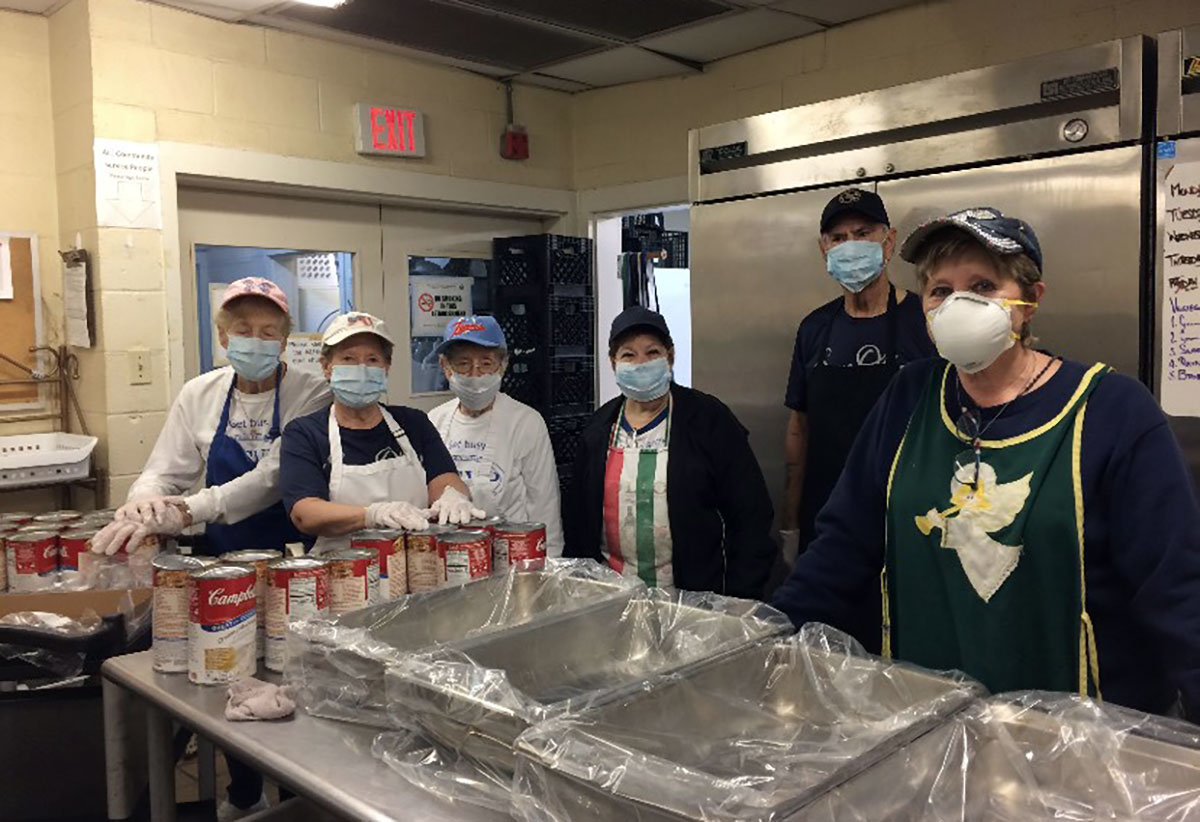 As of March 19, all Lamar University classes were moved to online. Some students may find they have more free time on their hands, and this would be a good time to volunteer at many non-profit organizations across the Southeast Texas.
"We are still taking volunteers to help prepare meals," Paula O'Neal, executive director of Some Other Place, said. "We are preparing and distributing to-go meals at our soup kitchen and at Henry's Place, which is our day center for the homeless."
O'Neal said they serve noon meals at the soup kitchen and breakfast at Some Other Place.
"For those who would like to volunteer, we use volunteers Monday through Friday starting at 8:30 a.m.," she said. "We serve at 11: 30. Henry's Place hands out breakfast around 8:30 a.m., Monday through Thursday."
Dan Maher, president and CEO of the Southeast Texas Food Bank, said they are also taking volunteers.
"We still need volunteers to help with our food boxes emergency assist, seniors in need, and preparing sacks of food for our Backpack Program," he said.
The organizations are taking necessary precautions to keep their volunteers safe during the Coronavirus outbreak.
"Due to the nature of present situation, I need to warn (people) we do come in contact with many people who we do not know personally and are not aware of their health situation," O'Neal said. "We are trying to practice social distancing to keep our volunteers from direct contact with clients."
O'Neal said Some Other Place is abiding by the same rules and safety guidelines restaurants are following.
"We are trying to limit home delivery meals," she said. "Our volunteers wear masks and gloves and use hard sanitize for their hands and their stations. We are attempting to keep our volunteers isolated and only contacting them to come in as we need them."
In addition to limiting contact with the clients and sanitizing the workers and workspace, some organizations are also limiting the number of volunteers.
"We are limiting the size of volunteer groups," Maher said. "Due to the smaller groups, we are adding shifts to keep production up."
For more information, or to register to volunteer at Some Other Place, call 409-832-7976. To volunteer at the Southeast Texas Food Bank, visit setxfoodbank.org, or call 409-839-8777, ext. 116.