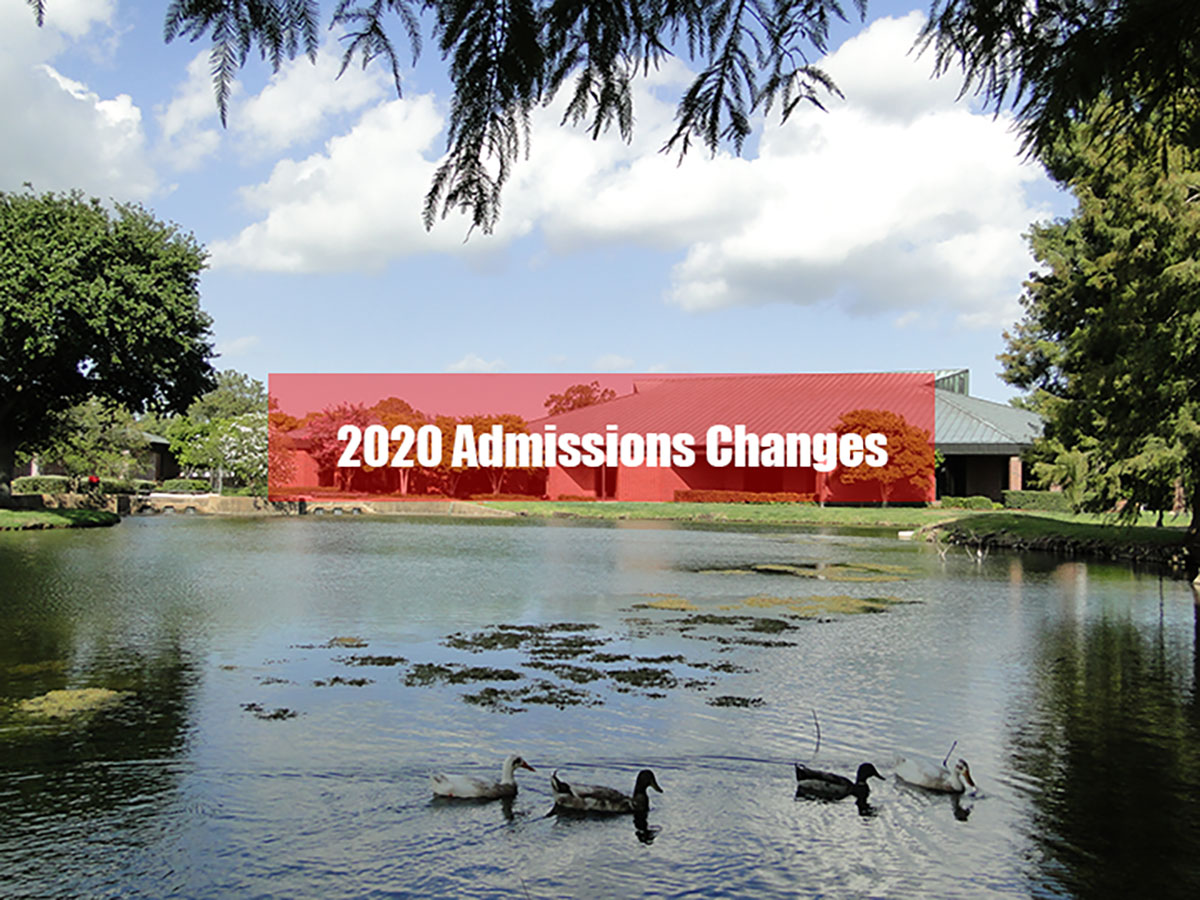 As a consequence of the COVID-19 pandemic, Lamar University's office of admissions and recruitment has revised admissions policies for the fall 2020 and summer 2020 semesters.
The changes were made to "provide as many accessibility opportunities as possible in a difficult and uncertain situation," Shelly Vitanza, LU director of public affairs, said.
As part of the changes, freshman and transfer students will not have to submit an SAT or ACT score to receive an admission decision. Additionally, high school seniors who have 18 hours of college credit and a 2.0 or higher cumulative GPA can submit their college transcripts to receive an admission decision and the transcripts can be unofficial from their high school and/or college.
GRE/ GMAT testing options are available remotely for graduate students, and some colleges and programs that Lamar offers are waiving GRE and other requirements for summer and fall 2020.
The colleges waiving requirements include the College of Engineering, which is waiving GRE requirements only for students who have an undergraduate degree in an engineering field, and the College of Business, which is waiving GMAT/GRE for MBA and MIS programs for summer and fall 2020.
Programs waiving requirements include Master of Psychology (fall 2020 only), Master of Computer Science (including spring 2021), Master of Deaf Ed/Deaf Studies (admitted students will receive conditional admission and will have to complete the GRE by Aug. 1). Also waiving requirements are doctorates in Deaf Education and Deaf Studies (summer 2020 only), Master of English and Master of Teaching Spanish (includes spring 2021), Master of Biology (fall 2020 only), Master of Criminal Justice (includes spring 2021) and Master of Mathematics (includes spring 2021).
International students will be able to take their English proficiency tests remotely through Duolingo as the office will accept them.
As a result of these changes, admissions and recruitment has seen a spike in undergraduate and graduate summer applications up eight percent over this date last year, Vitanza said.
For more information, visit lamar.edu/admissions/coronavirus.