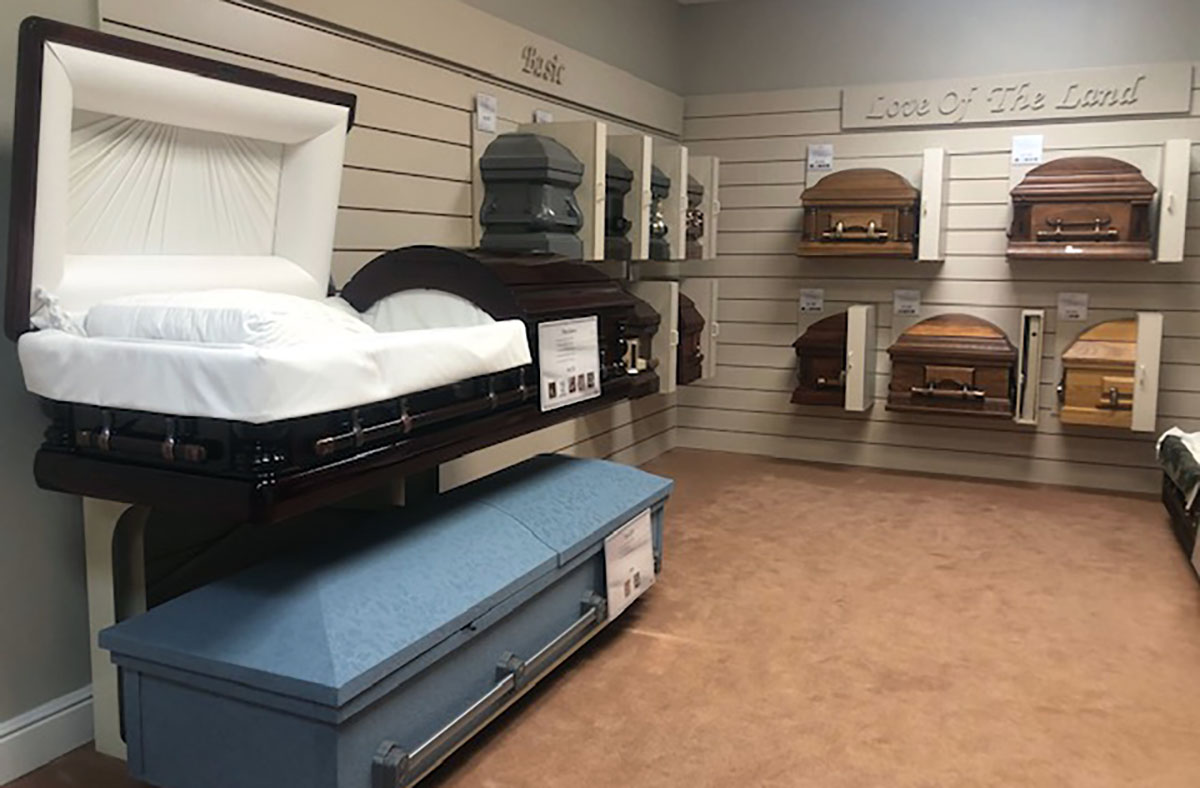 COVID-19 has changed the dynamic of what's considered 'normal' worldwide since mid-March. Simple tasks such as getting a loaf of bread or having quality time with friends has been difficult to restructure. All businesses have had to adapt one way or another, but an overlooked business that's had to shift practices at a personal level are funeral homes.
"Social distancing has had the biggest impact on our services — our business is not permitted to have gatherings greater than 10," Jim Broussard, president of Broussard's mortuary in Beaumont, said. "The inability for large and extended family and friends to grieve properly has been difficult for people who've had death in their circles. That's basically their support group, so this distancing has prevented that support from gathering with us and grieve properly.
"Though things are different now, we're still following through with burial and cremations, and we're also offering a public service for individuals after quarantine is lifted if their family chooses to hold one."
Broussard said funerals allow people to get their needs met.
"Until the public has the opportunity to have needs met over the death of a friend, their needs are not resolved," he said. "For some, the little gatherings we're having now is sufficient, but for others there's still a need to acknowledge death in a better, more personal way."
Broussard said that while there has not been a surge of casualties from the coronavirus at any of their six locations Southeast Texas locations, sanitation measures and precautions are still taking place as they've always been. Currently, clerk staff are working from home while the typical funeral rate remains constant at roughly one hundred services a month.
The funeral home has been in the Broussard family for generations, and they've experienced multiple public viruses, including the Spanish flu, polio, SARS and HIV. Broussard said funeral services have adapted universal precautions that are practiced daily to prevent any contagion spread.
While local funeral homes have yet to see any drastic changes, other areas where COVID-19 has had high casualty rates are facing this problem differently.
Denise Mothe, a mother and wife who lives in Belle Chasse, just outside New Orleans, has had to take on a new role as a caretaker for her grandchildren since the pandemic started. Mothe's husband, Boyd, is president of their family's funeral homes in Louisiana, while her three children work in various roles in the funeral industry. Two work in the planning stage-funeral home aspect, while one of her daughters works at the cemetery on the burial side.
"I'm really just trying to juggle it all now," she said in a telephone interview. "I went from doing things on my own terms as a stay-at-home wife to now having an 8 to 5 workday to take care of all the grandkids. I have to keep up with their schoolwork, while I also make the memorial cards and bookmarks for our funeral home.
"My life has been restructured during this time to accommodate my family and their needs right now. Every one of them is in first-responding mode ever since this came to our area. There is no downtime to even try to enjoy the relaxing side of COVID-19 — there's too much we have going on."
Worry can be heard in her voice as she talks about the anxiety of knowing that there's nothing she can do to keep her family safe as they do their jobs. Boyd, the president and chief executive operating officer of Mothe's funeral homes, has been tired as business has, unfortunately, taken off, he said.
"Last year at this time, our numbers were about 75-90 families per month. Now, I'm on pace to serve 150 or more," Boyd Mothe said. "The death care industry in New Orleans and the surrounding area is overwhelmed with the capacity,"
Digital components have been incorporated into the services with platforms such as Zoom, FaceTime, and YouTube being used as a way for family members to share the proceedings with loved ones.
"I've been working in our family's funeral home since I was in high school back in the '70s and meeting with two-four families a week has always been normal," Boyd Mothe said. Now we're having to meet with around 12 families per week. The governor in Louisiana has expedited death burials during all this and it's very challenging to do those things — getting families to expedite and move forward.
"A few days ago there was a husband and wife who both had the virus. They went to the hospital together and the husband died from the disease. The wife ended up surviving, and she's now been moved out of hospital into rehab to get strength back since she's been bed ridden for three weeks. The problem is that the children don't want to bury their dad without their mother there, but with the expedited burial order they have to — it's one of the saddest things I've known. She can't be there for him."
Boyd Mothe paused as he collected his thoughts, thinking about all he's seen in the past few weeks. The funeral home is on 24/7 call, so there are several nights where Boyd gets phone calls in the middle of the night. Every family member is giving their 100 percent, he said.
Boyd said that if anyone has a family member, friend, etc. who was unable to attend a funeral, they should reach out.
"Give them a phone call, message, FaceTime them," he said. "Let these people know they are not grieving alone. Let them know that they have support from their family, friends and community. With isolation concerning funerals, people feel like they don't have that support they truly need to heal during this time. Funerals are a place to share memories, give hugs, support, share stories, all of that is missing right now."
The coronavirus has changed what every family considers normal, and both funeral directors said individuals should wear the proper safety clothing suggested in their area, and they hope their communities stay strong and healthy, and that their family businesses will slow down so people can enjoy life after the virus.