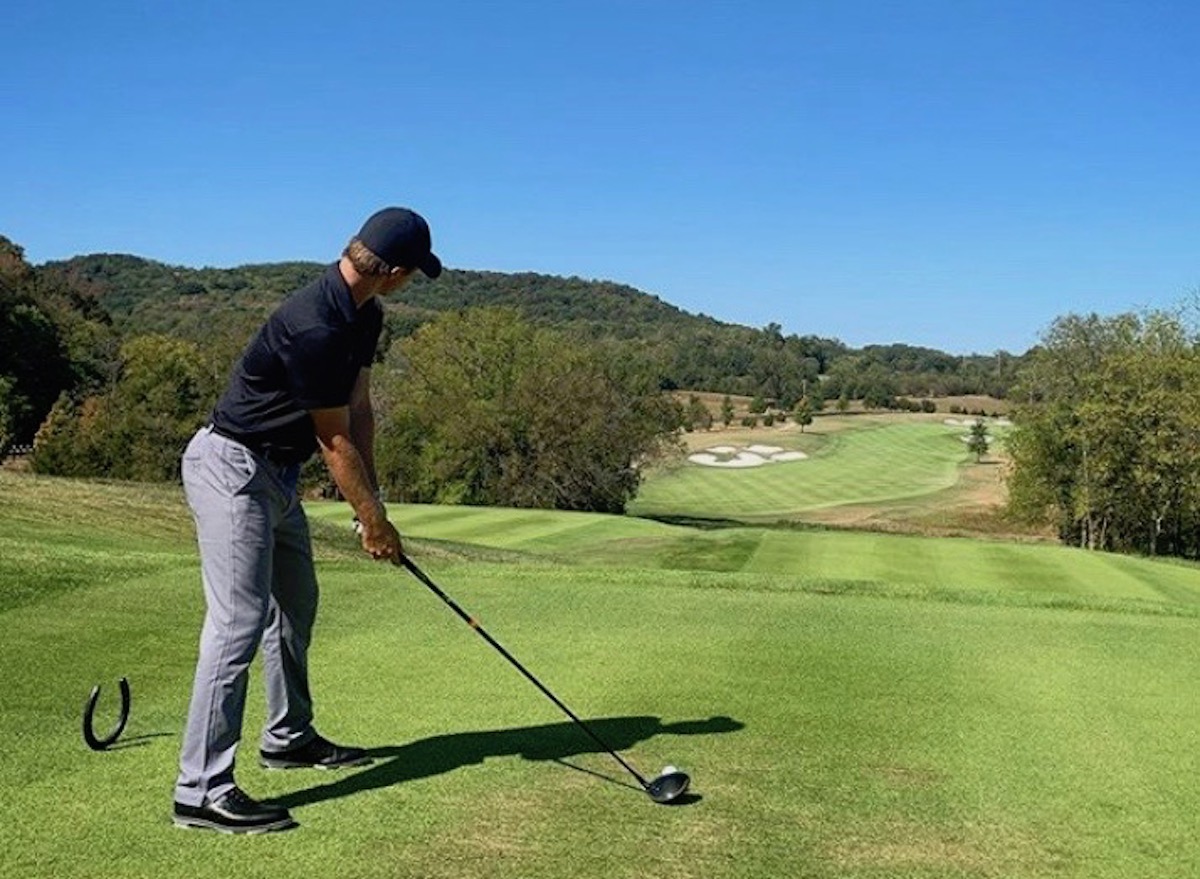 All around the world around there are 19,500 men and women collegiate golfers swinging at the luscious green pastures of famous and prestigious golf courses said the NCAA. Each of them having their eye on the same goal — going professional.
This is something that is not an easy task to do, players have a slim chance of making the tour. There are many great players out there but only 825 participate on the PGA tour. Hundreds of collegiate players who have the game try their chances to get their players tour card and compete.
A player tour card, is what allows for a player to participate in specific tour events. The card is not easy to obtain and it is even harder to keep season after season. If you do not place in the top percentile on the money earning ranks, you lose your card.
Although it is the passion, drive and dedication that gives LU's Cody Banach a great chance — an edge to do just that.
"To go pro and make it on the PGA Tour would be a dream come true. If I could make it out there it would really just add to the history of Lamar's program," he said.
Houston senior Cody Banach has been the leading Cardinal on the men's Golf Team and currently holds a scoring average of 73.14. He has also added to his list of accolades second Team Academic All -Southland Conference, along with Second Team All-Southland Conference honors.
Banach said that he was introduced to golf thanks to his father. The first time he had ever picked up a club was before he could walk. He would go out with his dad to the range and whack balls around without a care in the world to where they went. Although he is a standout golfer now, golf was not his first choice in sport, baseball was his go-to event. He did not get serious with golf until age 11. He had found a love for the game and passion that he knew he could go far with.
When choosing a college to study but also compete, Lamar was his top contender over other offers. He said this was due to affordability, distance and the atmosphere. He added he thinks Lamar is a good program for golf, and it was important the team was ranked nationally by NCAA.
The affordability is better than most top programs and the distance from home, gave him the feeling of independence along with the opportunity to go home if needed. Aside from the money and distance, Banach felt comfortable with the guys on the team, he said they got along well and they developed a great bond.
As of now there are three current Lamar University alumni playing on the Professional Golf Association Tour (PGA). Banach is hoping to become number four this fall. The last player from Lamar to go pro was Justin Harding in 2010.
Banach has been thinking about going pro for a while now, as graduation approaches, he realized that he needs to be top notch and have faith.
"To go pro, you need to be hot all the time, and I know God has given me the talent and opportunity to try and that is all I can do," he said. "I have a good shot and the opportunity in hand, I can't let this pass me bye."
Golf is not a cut and dry sport to just decide one day to turn pro in, there is a bunch of pros and cons to weigh. Once a player turns pro, they have decided to give up their amateur status which makes the level of competition ten times more difficult and much more expensive.
For example, the accommodations and travel per tournament. Most pros do not make back in winnings, the fees in which they paid to play.
"I plan on getting sponsored by the people I have met whether they are from Beaumont or Houston," Banach said. "Getting sponsored out of college to help with finances is a big deal. This helps create a foundation to get your name on the circuit.
"On top of my sponsors I plan on getting a part time financial job and stay in Houston.  To be able to save and have money on the back burner is very important."
There are more routes the men can take to get to the PGA Tour which is the biggest stage for men's golf. Unlike the women on the LPGA who only have two routes – Symetra or Q-School (Qualifying school).
Aside from the PGA tour, there are other options which includes three mini tours and Q-school in which many players participate to try to earn their card.
Banach said he plans to participate in Q- school, which has stages in which players must place in a specific percentile of the field to move onto the next stage and then finally receiving players card.
Coaches are a huge aspect of each player. Every player has their coach who they are very personable and comfortable with. Banach has had Jesse Mudd, head Lamar men's golf coach, as one of his coaches for the last four years.
"I do have a swing coach that I will stay with, he has coached Korn Ferry Tour (a mini-tour) players and a couple of PGA Tour players and he is all for me going pro with the belief that I have a great shot at this," he said.
  Banach said his good experience attending Lamar has helped him get ready for his next stage in life and has a parting shot for upcoming players.
"Enjoy college because it goes by fast, one second you are on your first private plane ride going to Kentucky, then the next you are getting ready for on last showdown at conference," he said.