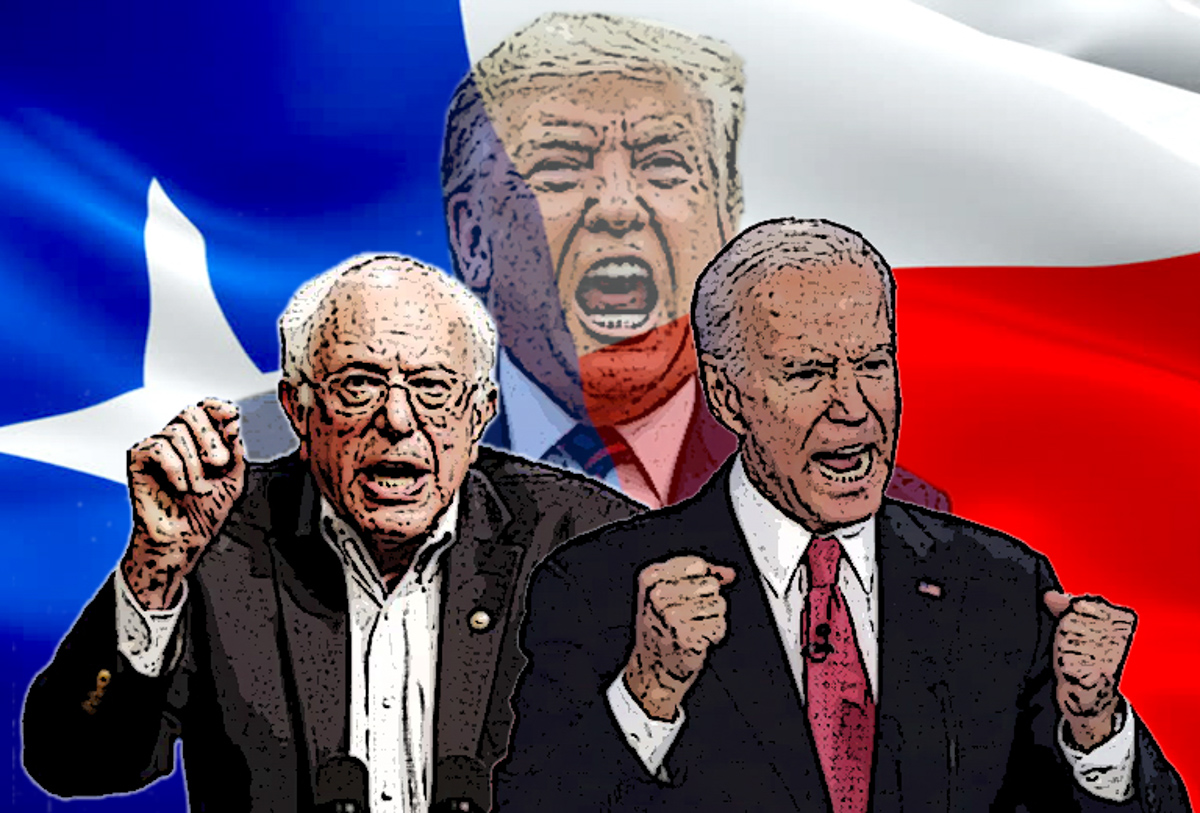 James Nelson, LU associate professor of political science, said he didn't know what to expect from the Texas primaries.
"So many people dropped out within the day or two before the race that I really didn't know what was going to happen," Nelson said. "I was thinking, 'How is Pete Buttigieg or Klobuchar going to do? How are they going to pull off little slivers of the vote?' These other people would have pulled from Biden to some degree."
Texas was one of 14 states to hold their primary election March 3. About one third of delegate votes were decided on Super Tuesday, and voters were watching to see who the Democratic nominee might be, if there was a clear landslide win.
"Biden won Texas, but not by much," Nelson said.
Former Vice President Joe Biden left Super Tuesday leading with 408 delegates, only 64 more than Vermont Senator Bernie Sanders' 344 delegate count. In Texas, Biden received 34 percent of votes compared to Sanders' 30 percent.
"Sanders didn't really have a national brand until 2016, but it's limited to very liberal voters and younger Democrats," Nelson said. "I think the interesting angle is, how did Bernie do so well? Five years ago, how many Texans knew who Bernie was, realistically?"
Sanders won Travis county, which includes Austin, and a string of counties along the southern border. Biden won most of the rest of the state.
"Biden's assets are his long career in public service — he's got name recognition," Nelson said. "Some people don't like some of his positions on the issues, but everybody knows who he is, at least. He was also the vice president of a relatively popular, recent Democratic president. That's a big advantage Biden has in a lot of the country."
Nelson said another reason Biden performed better than Sanders in Texas could be that Biden is seen as more electable because he's more moderate.
"Some Democrats are concerned Bernie may be too far left and that if they nominate Bernie he may lose to Donald Trump," Nelson said. "A lot of them have more confidence that even if they don't like all the Biden positions on all of the issues, he's more likely to win."
Nelson said there's a lot of variation on issues Texans are voting for, even at the county level.
"Statewide, Biden was first," Nelson said. "In Travis County, which has Austin in it and is known for being more progressive than a lot of the rest of the state — Bernie was first and Biden was third. So, there's some substantial variation among Texas Democrats."
Considering the slew of political endorsements Biden received from former competitors right before Super Tuesday, Nelson said the effect varies according to the voters.
"Personally, I don't put a lot of stock in particular endorsements," he said. "Among West Texas Democrats, probably more so than the rest of the state, Beto O'Rourke is going to be more well received," Nelson said about O'Rourke's endorsement of Biden the day before the Texas primary.
With Biden currently in the lead in delegates, some Democrats are expecting his momentum to continue to the Democratic National Convention, but the possibility of a Sanders comeback isn't written off.
"I would say Bernie's an underdog, but it's not impossible for him to win," Nelson said. "He is behind, but not dramatically."
Primary voting won't be complete until June, and if the race between Biden and Sanders continues to be competitive, Democrats might not have a clear nominee before then.
Looking forward to the presidential election in 2020, Nelson sees President Trump winning the state again, like he did in 2016.
"Some people clearly want a candidate who is going to push for a government that does more to provide for people's material needs, and that's the kind of people who like Bernie," he said. "Some other Texas voters are very passionate about cultural issues, like abortion and are likely to back President Trump.
"Last time Trump won Texas by nine points. He may win by a smaller margin, but to say the Democrats will flip Texas? It's a possibility, but it's somewhat remote."