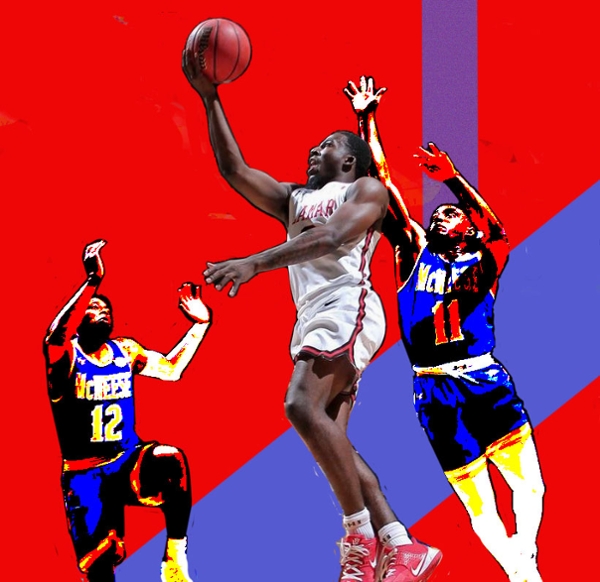 Most people get to say goodbye during the last of their college activities. But what if you didn't realize when it would be your last? March 11 was the last day I ever got to be a part of Lamar Athletics as a student before the COVID-19 outbreak.
That Wednesday, I remember waking up feeling so excited because Lamar men's Basketball was playing in the first round of the Southland Conference Tournament against the school's rival across the border, McNeese. Tip off was at 7:30 p.m.
I remember the emotions in the air as the pep band and cheerleaders loaded the bus to head to the merrell Center in Katy, Texas. As a member of Lamar Video, the video department for Lamar Athletics, I was there to help my boss with camera work, as well as, giving fans updates on social media and interview players after the game.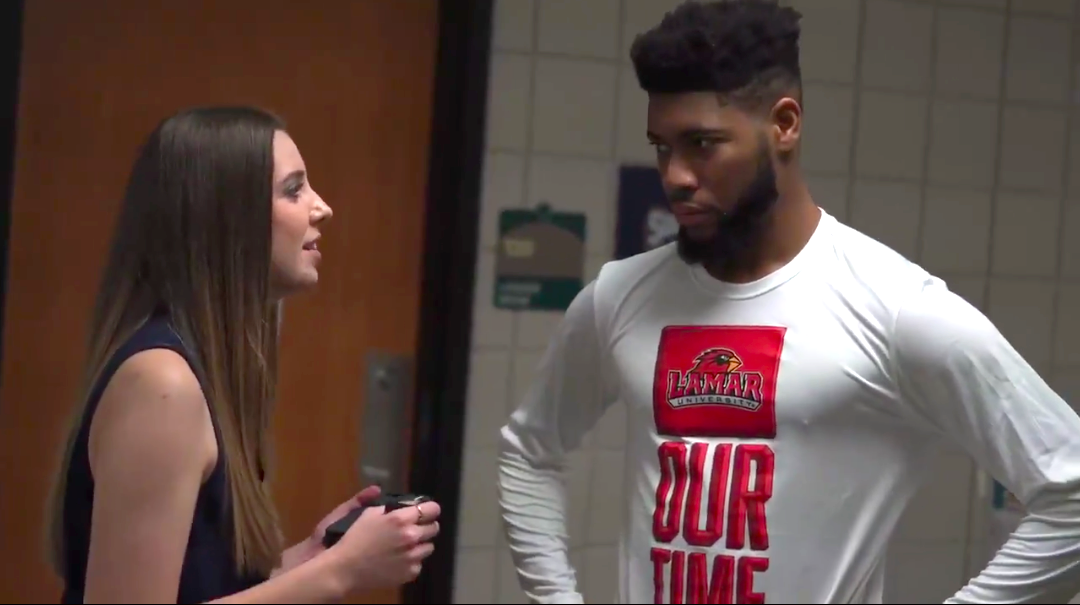 What we didn't realize at the time was that social media had already been blowing up about COVID-19 and the warnings NCAA teams across the country were facing. Many conferences were already limiting spectators and even going as far as canceling tournaments all together. At the time, the Southland Conference was not one of them.
Soon it was time to start the game. I was anxious, nervous and excited all rolled into one. This was a big game for Lamar since they had just lost to McNeese the Saturday before 66-70. They started slow, but soon picked up the pace and were leading 37-24 going into the half. I was able to give my halftime update. I was so elated, then I had a hard time trying to settle myself to do the update.
The second half started, and Lamar hit the ground running and never looked back. Each time the ball would kiss the rim or backboard and roll into the net, you could hear the crowd roar. We were screaming and jumping around because we all felt as if, in this moment, we were watching Lamar peak at the time they needed it most.
As time was winding down, we all pretty much knew Lamar had this game in the bag. The clock finally hit zero. Lamar beat McNeese 80-59. After the game, the guys ran to the sign so they could advance their name plate to the second round. Late Thursday evening, Lamar would face Nicholls. I interviewed senior guard, V.J. Holmes, about his thoughts on the spectacular win he and his teammates just put together.
Soon after, I quickly loaded the bus and headed back to the hotel. We could not contain the excitement from the win. We ended up loading the bus right next to McNeese which made the win a little sweeter. During our time on the bus, Director of Athletic Bands, Eric Shannon, mentioned that there would be no fans in attendance the next day, but games would still be played. We were all wondering what it would be like playing in an empty arena. We all just decided that it gave us a chance to cheer even louder for Lamar.
As we all returned to the hotel, my friends and I continued to talk about the game we all had just witnessed, and even tried to strategize a game plan for how we would beat Nicholls. However, something had been lingering in the back of our minds all day — COVID-19.
The number of conferences canceling their tournaments was starting to increase all over the country. However, we all figured since the SLC never mentioned anything about canceling and we had already started the tournament, we would be fine. Soon, we would find out that was not the case.
I was awoken by a text from my boss that read – the Southland Conference Tournament has been canceled – I was devastated.
We would all quickly receive an email from Dr. Shannon that we needed to pack up our stuff and head home by noon. We almost had no time to process what was going on.
As I walked onto the bus, I could tell a definite shift in emotions from the night before. It was very somber. There were many mentions of "what ifs and what could have been". To raise our spirits, we were told that when it comes to tournaments, "you play until you lose". That was not the case for Lamar. They were able to go out not only on top, but against McNeese as well.
Soon after we got back, we began to realize what COVID-19 was capable of in the world of sports. March Madness, College World Series for baseball and softball, NBA, MLB, XFL, all had either canceled or postponed their seasons. I would soon begin to realize that I would never work a Lamar Athletic event again as a student. It was heartbreaking. However, I could not even fathom what the senior athletes were feeling at the time.
Lamar would soon announce that classes would be online for the rest of the semester and May graduation would be pushed back to August. My graduation. I am graduating with a degree in Communications Broadcasting with a sports certificate. However, the sports world is at a standstill right now.
We are all at a standstill right now. You don't ever realize how quickly something can be taken away until it happens. This outbreak has made me understand why it is so important to cherish each moment. You never know when it'll be your last.