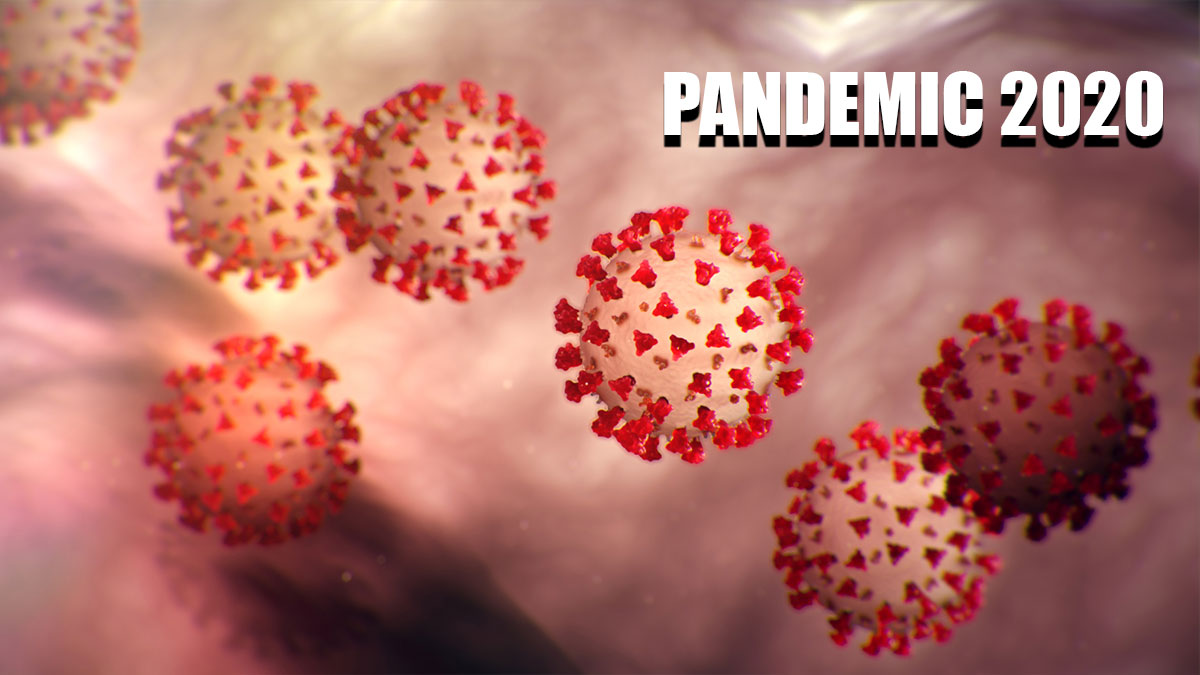 LU President Kenneth Evans announced March 19 that the university will transition to online classes for the rest of the semester. View his full address to the university below.
"LU Community, 
 
First and foremost, please know my thoughts are with each of you as we make our way through this uncharted territory. The actions we have chosen to take are based upon ensuring the health and safety of our community, and we are continuing to closely monitor this rapidly changing situation.
As you are aware, we initially moved all coursework to an online or alternative instruction format for the week after spring break; March 23 –27.  We also encouraged staff to work remotely if their work permitted. The university continues to follow guidance from the Centers for Disease Control and Prevention (CDC) with regards to additional cleaning of facilities and not allowing events to be held on campus during this time. 
With the growing concern over the spread of COVID-19, we have made the decision to move all courses to an online or alternative instructional method through May 31. Below are further details and I encourage you to go to lamar.edu/coronavirus as we are updating the frequently asked questions section several times a day. You also can submit any questions you might have via this website; we are attempting to respond to questions within 24-48 hours.    


Future Classes: Beginning Monday, March 23, all courses will continue online or through alternative instructional methods delivery through May 31. This includes the remainder of the spring and May-mini semester. A limited number of lab or hands-on courses may require on-campus components for completion. Please be aware that in accordance with CDC guidelines, group sizes will be limited through alternative scheduling methods. More specific details will be provided for those courses affected. Faculty have been asked to provide as much flexibility as possible in the coming weeks to accommodate students.

Campus: Campus, including computer labs and student services will remain open for the remainder of the semester, but may have alternate service hours. Check websites for updated times or contact them before planning your visit. Dining services will resume March 23 in a modified capacity for take-out meals only. The university will be closed Friday, March 20 as previously scheduled.  

Students Living on Campus: The residence halls will remain open for the remainder of the semester. Those that wish to move out may complete a move-out application when it becomes available online next week. To limit the number of students and families on campus at any given time, we will have a coordinated move-out effort. Further instructions will be provided to each residence hall occupant next week. Prorated credits for housing and dining services will be offered for those who elect to move out or forgo using dining services. These credits will be applied to your Fall 2020 and Spring 2021 bills. Graduating seniors in May 2020 or December 2020 may receive a pro-rated cash refund. Details will be forthcoming in the next few weeks.

 Staff & Student Workers:  All campus operations will proceed with campus remaining open. Supervisors are highly encouraged to allow their staff to telecommute from home if job duties allow on a case-by-case basis through May 31. Student workers should also follow guidance from their supervisors. Guidance regarding best practices about working from home will be available shortly. 

Preparing for Alternative Instructional Methods:  The Office of Digital Learning and the Center for Teaching and Learning are collaborating to ensure all faculty have the resources to assist them to deliver their courses online or through alternative instructional methods, including finding alternative means of instruction for laboratory and clinical courses if required. As one of the first universities in Texas with a major online presence, we are fortunate to have a significant number of faculty with robust experience in online education. During this trying time, our flexibility and investment in a strong infrastructure will continue to support faculty and student success. 
Go to https://luonline.blackboard.com and at the bottom of the page under the Support area, find help for moving your courses to an alternative instructional methods format. You may also email Blackboard for additional help at blackboard@lamar.edu or call them at 866-585-1738. 
  
Travel:  We have suspended all university-sponsored travel through May 31. Any travel after May 31 will be evaluated at a later date. All domestic travel prior to May 31 deemed essential for continuity of business operations must be approved by both the Provost and CFO. All International travel before May 31 is prohibited. For personal travel, we urge you to carefully consider intended destinations and check on restrictions or quarantine measures that may be recommended or required by the CDC upon arrival or return. Personal international travel is strongly discouraged. Guidance regarding travel reimbursement and/or processes are available to all faculty and staff online through the travel website. 

Commencement:  In accordance with Governor Abbott's office and the CDC's recommendations, we are suspending all university-sponsored events through the end of May. Unfortunately, this will include the commencement ceremonies scheduled for May 15 and 16. While this is one of the most exciting events of the year, it is in the best interest of our students and their families to postpone this event and they will become part of our August celebrations. Those scheduled to graduate in May will still have their degrees conferred with May's date, but ceremonial celebrations will be postponed. More information will be provided at a later date. 

Physical and Mental Health: We are always concerned about the physical and mental health and well-being of our community. The Student Health Center remains open and available for students. Please check their website at lamar.edu/healthcenter for resources related to Coronavirus. Employees should contact their individual healthcare providers. The Employee Assistance Program (EAP) is also available for employees and can be contacted at (800) 324-4327.  
  
Sincerely, 
  
Kenneth Evans 
President"