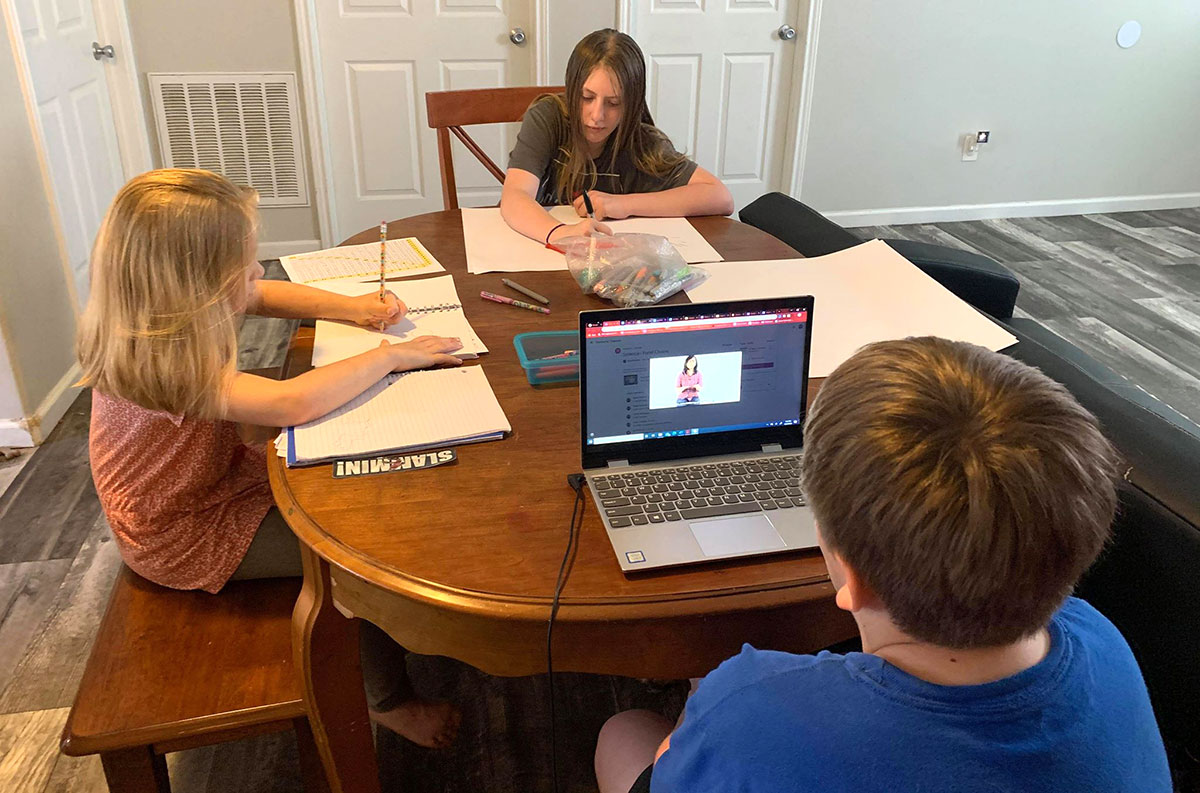 The world is experiencing a pandemic of disease and uncertainty  — times are strange and tense. Parents everywhere are trying not to let their children go feral while they panic-scroll Facebook in search of some reassurance. But life continues, even in crisis, and all we can do for the moment is take it one step at a time. 
March 19, Texas Gov. Greg Abbott issued a statewide disaster declaration, shuttering schools and limiting gatherings to 10 people in an attempt to slow the spread of Covid-19.
As Lamar students transitioned to an online model this week, Cardinals who are also parents faced the additional challenge of becoming teachers to their homebound children.
While the majority of college students do not yet have families of their own, an analysis from the Institute for Women's Policy  shows that 22 percent of all undergraduates are parents. 
"It's overwhelming," Haley Snyder, Port Neches graduate student and mother of three, said. "The kids' spring break ended when mine began, so I did not have time to really adjust to their being home all day the first week of social distancing. I let them watch entirely too much television while I readjusted to being a stay-at-home-single mom."
The chemistry/biochemistry major says that the constant stream of coronavirus related news on Facebook is a distraction, but she copes with the threat by concentrating on the positive aspects of spending more time at home.
"As my school and theirs re-starts this week, my motivation has increased," Snyder said. "I am focusing on more quality time with my kids, time to return to routine, reading, working out, and all the enjoyable activities that I have not had time for since I started college years ago."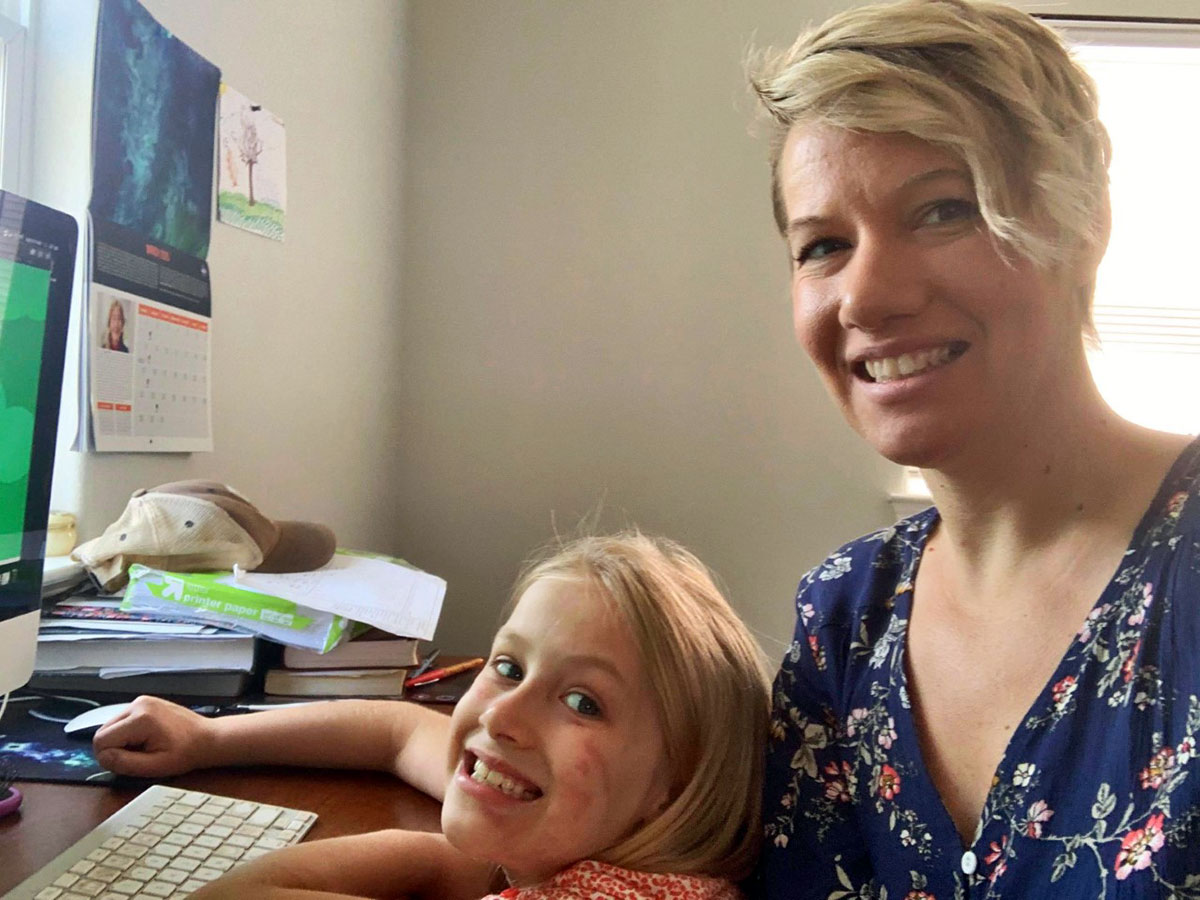 Rachel Hellums, communication studies senior and mother of one daugher, shares a similar perception.
"I think there's a real opportunity for parents to learn about what their children's education entails," she said. "As a full-time student, I don't get to do the cool mommy things like Friday lunches or school field trips. This presents an opportunity to really take an active role in her academic life. There's a blessing in it."
The transition for Hellums and her daughter is complicated by the stress associated with a global outbreak. 
"I get really overwhelmed and catch myself going between trying to focus on my studies and getting on social media to panic with everyone else," she said. "It's a fight to try and stay informed or be on your own little island. Deciphering through the sensationalism can get really tiresome."
Snyder and Hellums agree that the key to maintaining order in a house that has suddenly become an all-inclusive school, cafeteria and playground, is to establish a routine, but to keep it flexible.
"We kind of follow the schedule we have in summer, where I will do school work in the morning and (my daughter) kind of knows to leave me to it. Then lunch — and afternoons are for cleaning and crafts," Hellums said. "After her bedtime, I'll catch up on my reading."
Hellums said an important grounding element to her home routine is devoting space for quality time with her daughter. "
She is a little artist, so I will spend some time painting or coloring – just being with her every day," Hellums said.
Rigid schedules and discipline will generate unnecessary stress, backfire on motivation and create an atmosphere not conducive to learning, Synder said.
"A schedule will give you time-frames to stick to but keeping it flexible will give you grace," Snyder said. "I included my kids on the planning and had them copy a schedule down. Allowing them to have their own schedules gives them ownership and will help them follow it."
Snyder said being adaptable and creative allows everyone the freedom to relax and enjoy the journey as much as possible in the circumstances.
"This time is already stressful, why make the time at home more stressful than it has to be?" she said. "Being rigid about anything other than washing your hands and staying away from other people during this time is probably a bad idea."