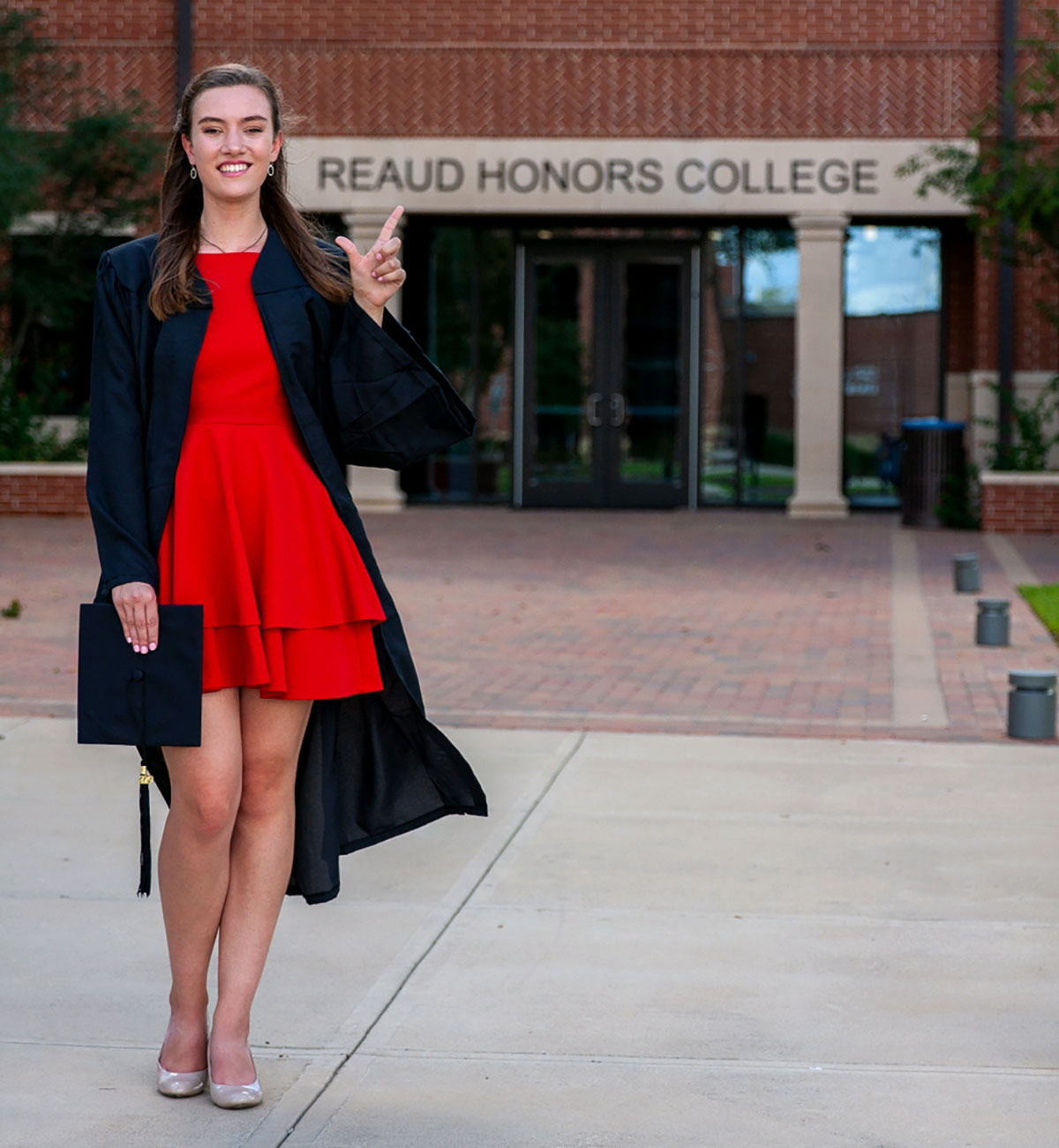 Lamar University canceled all face-to-face classes, March 19, and canceled events through May 31, including commencement. The cancelations have affected seniors across the Cardinal community.
"It's very unexpected and unfortunate," Casey Smith, Orange senior, said. "However, I'm very happy that it's happening at all. We all get to walk the stage, you know, even if it's not during May like it traditionally is — at least it's still happening."
While the news is upsetting for seniors, Kayla Painter, Carrollton senior, said she understands the university's decision and believe it is an appropriate reaction
"I think that the university did well," she said. "I mean, they're making decisions that no one wants to make. But our state of our world right now, they're not really having a choice. So, I don't hold anything against the university."
Painter, who is completing an ASL interpreting internship in Nashville, Tennessee, this semester, said she regrets that she will not have the opportunities to say goodbye to other students before the semester ends.
"It's just an extreme tragedy that no one expected," she said. "It's hard for it to be during our senior year, and not really getting to have all the closure that we wanted and expected. But I also know that God is still in control, and the biggest surprises to us aren't surprises to God. But I think, from everything I have seen, the university has handled it decently well."
Since the original dates for commencement are still more than a month away, students may not have solidified any celebratory plans. However, Emmalee Calvert, Dripping Springs senior, said some may be unable to participate in commencement come August.
"To have it that late feels weird," she said. "And I know at least some people that will already have taken the next step, like grad school, or medical school, or whatever, and won't be able to be there, too. Even if some people are able to celebrate, not everybody might be able to."
Calvert said graduates may have trouble getting ceremonial stoles and cords.
"There's the Grad Fest where people were going to get a lot of stuff," she said. "They were going to have professional headshots, and that's something they do every graduation year. So, now I'm not sure where to get my chords and stuff. They haven't sent out more information about that yet, so that's a little unclear."
Margaret Martin, Lake Charles senior, said she expected to receive these accessories at commencement.
"I'd already purchased my cap and gown, but I could not get my Honors cords because I was supposed to get that at Grad Fest," she said. "And then I was also supposed to get my alumni T-shirt at Grad Fest, which I don't know if I will get that now or not."
Smith said the cancellation of campus events and organization meetings has altered his campus involvement for his last semester.
"I'm super involved on campus," he said. "I'm in a million organizations. I'm the president of a couple. There are a bunch of award ceremonies and banquets supposed to be happening in April and May, and now they all kind of just got canceled, so it's kind of putting a damper on my senior experience, you could say."
Calvert said she is disappointed by the cancellation of milestone ceremonies on campus.
"The Honors College has a spring graduation ceremony," she said. "They always do that, maybe a month or so before graduation on the eighth floor of Gray Library). It's just a chance to honor all the Honors graduates from all across the school. And that's always cool. They also introduce the new HSA officers there too. I've gone to that every year, and I'm like, 'OK, cool. I can't wait for this to happen and get to see everybody else graduating from the Honors College.'"
Wide-scale closures are impeding Painter from fulfilling her graduation requirements for her interpreting internship.
"We're required to get 350 hours," she said. "And due to the fact that we are no longer able to go to assignments, I am concerned I won't be able to get all of my hours. I am still doing mentoring with my supervisors online and practicing different videos, and talking to them about ethics and stuff like that that will still help give me some hours, and my Lamar professors sent me some workshops I can look into.
"So, I'll still be able to get some hours, but I am concerned I won't be able to meet the hour requirements. But my professor told me that she will work with us and to not stress out about it."
For graduating seniors, the last semester often includes preparing for the future and searching for employment. Closures and the economic recession may not allow graduates to find work.
"I had planned to start looking for jobs right after graduation, maybe even some before," Martin said. "But with a lot of places not open right now, I don't know if I could start applying yet or not. So, I might be delayed in finding work."
Despite the changes and cancellations, Calvert said there is a positive effect of the recent social limitations on campus and around the nation.
"It's definitely forced me, and I've seen this in other people, too, to really reach out to people," she said. "Because you don't have the guarantees, like seeing them randomly on the way to class or something like that. That's kind of nice, because you have got to be more intentional about it. And that's something I personally am really bad at it."
Painter also said that students can find something positive amidst these changes.
"Maybe the extra months will allow my mom, who's going through cancer, to be there to see me walk," she said.