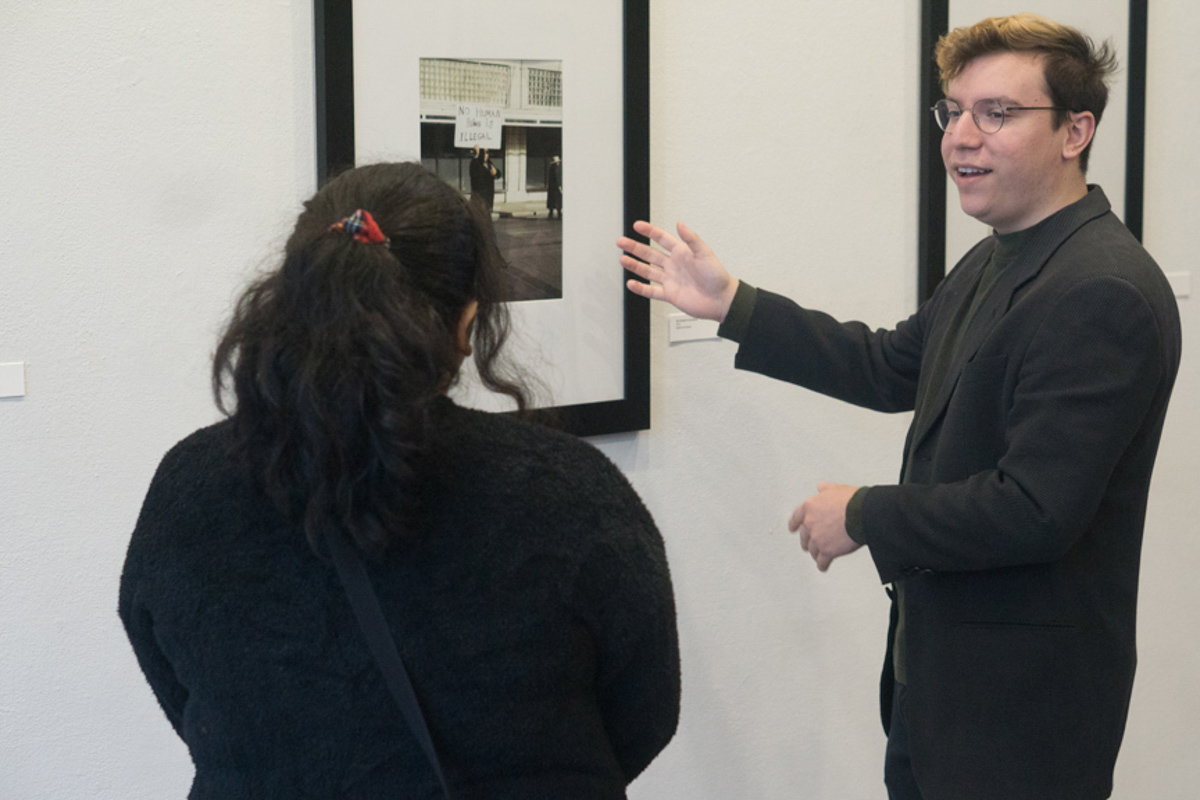 Lamar photography student Tommy Duran has led a creative lifestyle ever since he was a little boy growing up in suburban Sugarland.
"My childhood was almost like the textbook picture of suburban life," he said. "My parents are still married, and I had two older brothers. I had lots of friends and lots of the usual hardships with the usual stories to tell."
However, his textbook life — and his creativity — was forged from tragedy.
"I think when I was like eight or nine my (maternal) grandfather passed away, and that was a big thing for me. I had seen my dad's father pass away, but at that time I was really young and didn't quite understand why I was wearing a black suit and seeing people everywhere. I don't think it hit me mentally that my mom's dad passed away until I was 10 or 11. "
Duran said that along with the death of his grandfather, another tragedy had changed his life.
"In late 2018, when I started being a resident assistant for Monroe (Hall), one of my closest friends passed away," he said. "He went missing for awhile and they eventually found his body in the bayou right behind his neighborhood. That was my big lightbulb moment to telling myself I need to do something with my life. My friend was always the one asking us what we were doing and asked us how we were doing in life. He was always the one that would go in and check up on us and even supported the idea of me going to college."
When he started at Lamar, Duran had a different major than art.
"It was computer and information science," he said. "From there, I realized that I was in the wrong major. So, I went to computer science. Then I was like, 'Man, I hate math. Screw this. This is really boring.' At the time my fiancée had transferred from biology to history then to graphic design. I decided I would go with her and major in graphic design."
After a study abroad program in Japan, Duran changed his major to photography.
"During the semester after we came back, I just started taking photos," Duran said.
Photography came to Duran in 2017 while shooting photos of his friends on an Airsoft vacation.
"They asked me to shoot photos for their trip and told me they would pay for my hotel and everything," Duran said. "I was like 'Sure, why not?' I went up there and shot the photos for them for the entire weekend in Columbus, Texas."
Duran said the experience kickstarted his career in photography.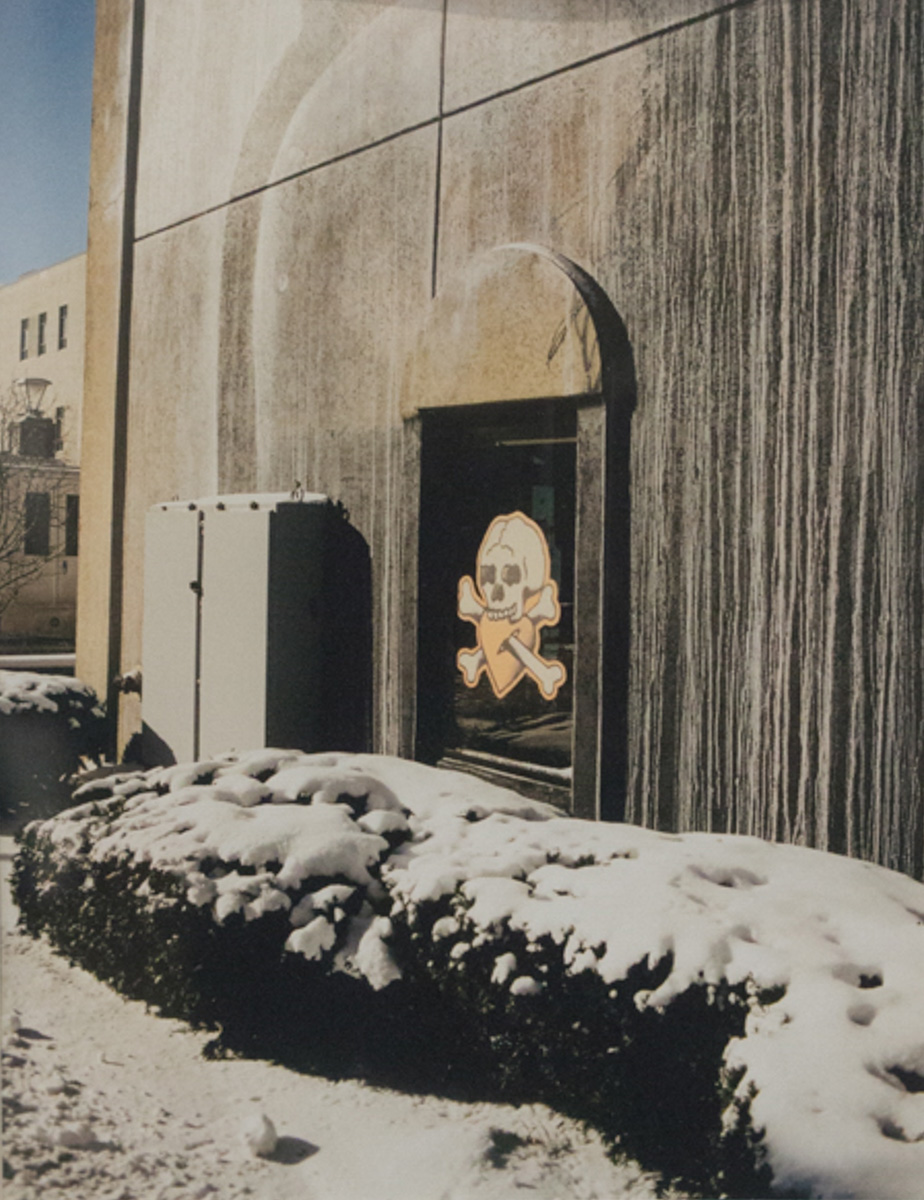 "I eventually bought my own camera," he said. "I shot my fiancée's sister's quinceañera and I found that to be fun as well. I eventually shifted into doing it for school."
Lamar professor Keith Carter is one Duran's biggest inspirations, he said.
"He's a figure that has shaped the way photography is shot and shaped the way I think when I make the composition," he said. "He is obviously one of the first people I always go to when I have a new piece or a new project that I want to work on."
Among the others inspirations are social media influencers like Joe Greer and his street photography, and Willem Verbeeck's night time photography.
"They are how I got the basics of where I started my photography," Duran said. "Those were the videos that I went to get the knowledge on how to start shooting these photos. That's actually the night where 'Safe Haven' came from which I shot after Imelda. It was the perfect night to shoot the photo."
"Safe Haven," which is featured in a solo exhibition of his work at the Art Museum of Southeast Texas called "Obscurity of a Moment," uses harsh oranges to give the viewer a sense of unsease and slowly push the cold blues to seem guarded from the outside world.
"I prefer to shoot on my RB67 professional model S camera," Duran said. "I currently have the 65 millimeter (lens) on it — this is my tank of a beast and the beauty of beauties. I love that camera to death and that is where I have shot most of my projects."
The AMSET Café Arts exhibition happened on a whim, Duran said.
"I went in there because they do the First Thursday's," Duran said. "They have a call for artists, so if you want to do it, you just send them an email and shoot them some JPEGs or whatever of your stuff. You can also set your stuff up at night and see if it sells, I did that in November of last year.
"When I went in for the meeting, right before First Thursday's happened, they were like, 'We really like your stuff. We want to offer you the cafe show,' and I was shocked," he said. "As a 21-year old barely getting into art, (it) means a lot and a dream come true. The way that I put the whole show together, I knew from the beginning that I wanted it to be a separation, like a light and dark separation. When I saw them all together, it was just mind blowing. Seeing them on the wall in a museum just is completely different.
"Obscurity of a Moment," will be on display through April 19.
For more information, visit amset.org.