Lamar student practices gratitude, focuses on faith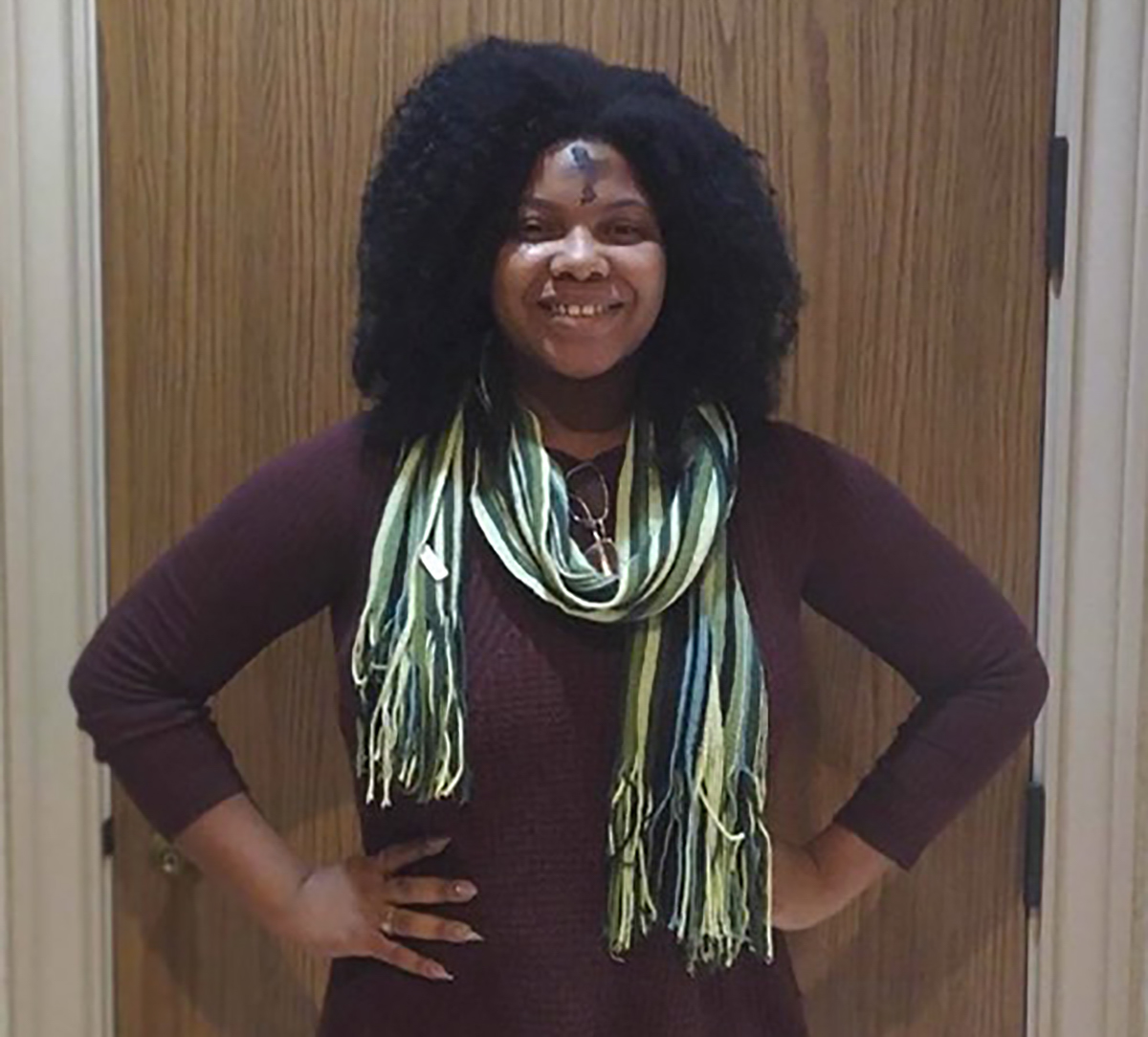 For Jahniqua Berry, Beaumont junior, celebrating Mardi Gras has her looking towards Lent.
"Mardi Gras" is French for "Fat Tuesday," the last day before the beginning of Lent.
Berry said Mardi Gras, which was celebrated Tuesday, is a day to indulge before the season of 40 days, representing the 40 days and nights Jesus fasted in the wilderness and was tempted by Satan, during which Catholics give up something they enjoy to symbolize Christ's sacrifice.
"Jesus sacrificed himself for us, so we want to show God our appreciation for sacrificing his son," Berry said. "We are trying to better ourselves, as not only Christians but as good people in general and try to bring positive energy into the world.
"Some people think fasting means you're starving yourself. It's really not like that — it's about discipline."
When deciding what to sacrifice for Lent, Berry said many people want to do something they normally wouldn't, to benefit themselves or others.
People usually associate religious fasting with restricting food and drink, but Berry has seen people give up different types of indulgences.
"Some people, when they get hungry, they get out of control," she said. "The way I've learned to (fast) correctly, you're letting your mind take over your body instead of your body taking over your mind."
This year, Berry said she wants to focus on recommitting to her faith and practicing gratitude.
"A lot has happened for me personally, and for Lent I just want to take into consideration how grateful I am to be where I'm at today," she said.
Berry said, instead of giving something up, she wants to focus more on her religion, as she feels like her commitments to school and work have distracted her from attending church regularly.
"I was trying to get more hours and work more often — and I did miss church," she said. "So, this month, I'm going to pay more attention to my religion all over again and try to go to mass more often like I used to."
Berry said sacrificing for Lent has made her and her family's lives better. She said one year she gave up drinking soda and hasn't had a soda in five years. Her mother gave up gambling 14 years ago and hasn't touched a machine in a casino since.
While Lent is a time of sacrifice or commitment to faith, Mardi Gras is a celebration. Berry said Mardi Gras is a family holiday intertwined with history, culture and religion.
"It's like the beginning of something great that's about to happen," she said. "My family is from Louisiana, and it's just a big old holiday. They celebrate for a whole week."
Berry's family has special traditions during Mardi Gras, like her mother's crawfish fettuccine.
"She always makes her own homemade sauce," Berry said. "That's one thing I've always looked forward to."
Once Fat Tuesday is over, from midnight to noon on Ash Wednesday, many Catholics fast and attend church where they will be marked with an ash cross on their forehead. This symbolizes the beginning of Lent.
"We aren't supposed to eat or drink anything (for those 12 hours)," Berry said, "But because some people have medical conditions, the only thing that's acceptable to have is water and crackers."
After noon, Berry will break her fast and limit her diet to mostly sea and freshwater creatures like fish, shrimp or crawfish.
"The whole day is for realizing the purpose of Lent," Berry said, "I put out positive energy into the world because I started doing better.
"I felt like my heart and the inside of my body was cleaner. (Lent) really helps you become a better person."