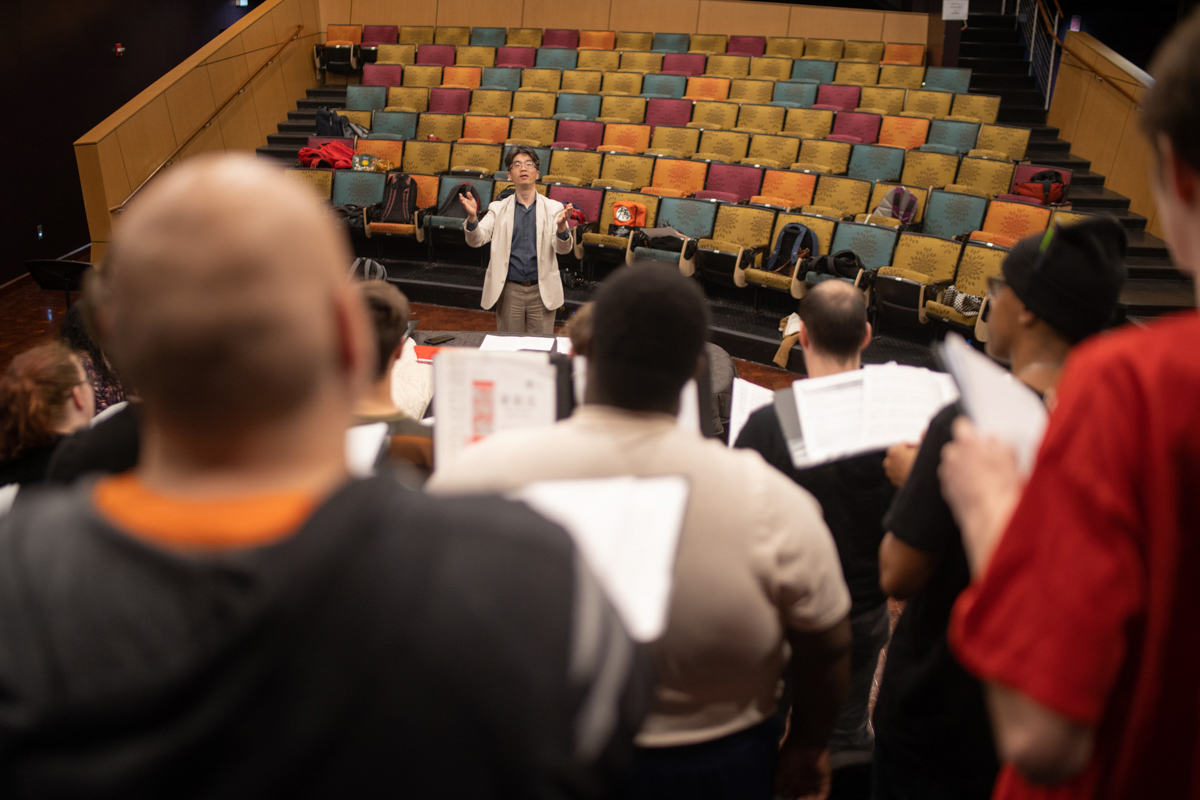 The Collage Concert is a fundraising event for student musicians. The concert will be in the University Theatre, March 3, at 7:30 p.m. Tickets are available for $30 at www.lamar.edu/collage or at the door prior to the event.
"This event is different as it is a fundraising concert that features the majority of our students and faculty," Francisco Perez, assistant professor of percussion, said. "Each ensemble's performance is sponsored by a different group of donors. This fundraiser helps support our various festivals each year, guest artists for our students, workshops, clinics and many other student-centered events."
Perez said this will be the third year the hour-long concert has been held.
"This fundraising concert started from the wish to feature our department of music as a whole and to find further ways to support our students through the funding of festivals and guest artists, which bring another perspective of knowledge to our students in their development as musicians and educators," he said.
This event features Lamar's finest large ensembles, small chamber groups and a variety of student and faculty performers, Perez said.
"Audience members will get a taste of every type of music from opera to jazz in a quick-paced and seamless show," he said. "You will hear groups such as the Grand Chorus, the Wind Ensemble, the Jazz Orchestra, Opera Theatre, Piano Ensemble, Percussion Ensemble, and various other Lamar musical ensembles. Additionally, the night will conclude with a new work for choir and brass by LU's very own Nick Rissman."
Perez said the music department has been working since the beginning of the fall semester to plan logistics, solidify programming and prepare all the music to be performed.
"This is a great way to get a taste of every ensemble and area of music-making that occurs within our department of music," he said. "This is a wonderful opportunity for the community to experience and sample all the hard work our students and faculty commit to throughout the year in one single night."
For more information, visit www.lamar.edu/collage.