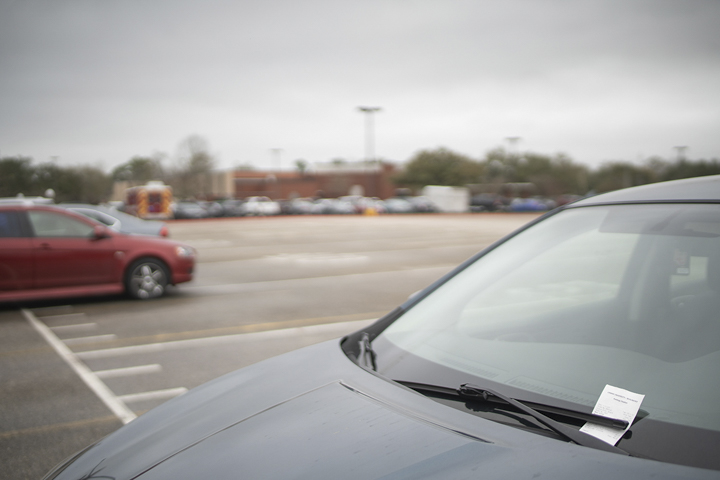 Students at Lamar University have found that the C-4 parking lot, next to the Biology Building, has converted to a faculty-only lot this spring.
"This lot has been a faculty lot since prior to the start of this school year," Clayton Harrington, LU director of parking and transportation, said in an email interview.
Harrington said the school is in the process of posting a sign.
The decision to change the lot's designation was made before Harrington's arrival at Lamar, and he had no part in the decision-making process, he said.
Students who have been unaware of the change have received citations.
"Any first citation issued in C-4 for parking has been waived and will be until the sign is posted," Harrington said.
Students should park in lots C-3, C-2, T-2, J-4, T-3, T-1, C-1 (if they qualify), or lot A-5, Harrington said.
Students are urged to not park in C-4 as it is a violation of regulations.
"At some point, enforcement will catch up and citations will be issued," Harrington said. "Lot C-1 reserved spaces will be going away as soon as the gates are repaired in C-4. This will mean more parking for students in the senior lot."
Parking at LIT is also an option, as the two institutions have reciprocal parking agreements, Harrington said.
More changes to LU's parking lots may occur in the future.
"The department is working to begin the process of re-evaluating and designing the parking structure here," Harrington said.
Harrington said he urges students to ask questions about parking as they will always receive a clear and honest answer.
"I'm happy to discuss with students on an individual basis their concerns," he said.
To contact the department of parking and transportation, call 880-7275, or email parking@ lamar.edu.