SGA president Doan aims to educate others on "the reality of being human"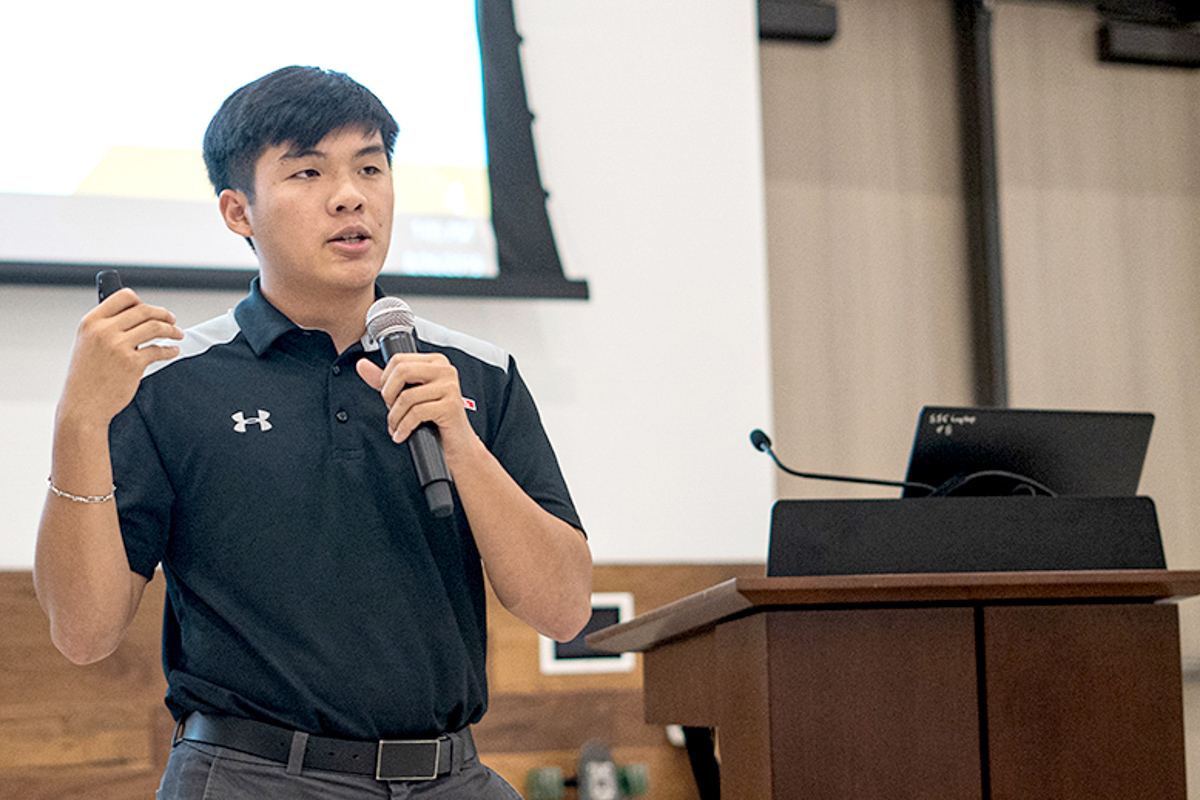 Student Government Association president Edward Doan has more than 50 projects that he and his team are working on to make Lamar University a safer and more inclusive campus.
Doan was elected last April and said he had concerns about taking over the presidency.
"It just did not feel real," he said. "The year before, I served as secretary treasurer. The president and vice president before me had done so well in their positions that I did not really know if my team could fill in their shoes. It did not feel like I was president until later."
Doan said SGA has a good perspective on what students and administrators want, and they try to create projects that meet the wants of both.
"SGA seeks to find out what students' interest and concerns are (and) try to work with administrations to address those very concerns or take on other projects that would improve students' lives," he said. "We sit in a very unique position because we have direct access to administrators, so we understand what they are looking for."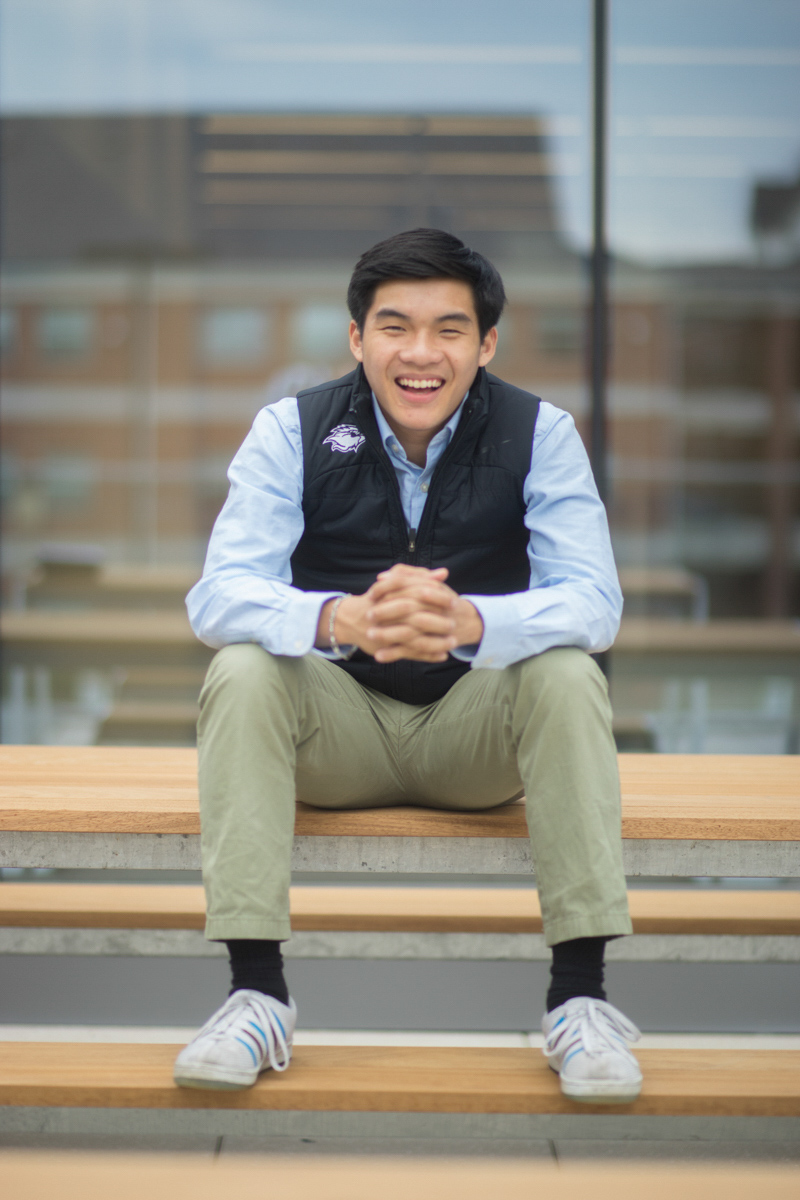 Doan's said the majority of the projects, which he started in September, are about a month from being completed.
"It is easy to talk about something but hard to make it happen," he said. "We are trying to make sure we get as far as we can. So, instead of starting a new project, unless it is a pressing concern students have, we are working on finishing all our current projects."
One project that has already been completed involved the LU Safety Walk, where members of SGA and different administrators walked around the campus at night to determine if there were any pressing safety concerns.
"This past semester we did that for a new section of campus," Doan said. "Some changes students will see soon will be an addition of lights to the temporary gravel lots by the Kampus Korner road. Also, parking lot G5 by Campbell and Monroe, the back row is very dark at night just because of the way they situated their light, so (the administration) added lights to shine on the rest of the parking lot."
Doan said one of the biggest projects SGA was able to launch last semester, is Swipe for Hunger.
"The dining hall, every semester during finals, will take in donated meal swipes and give those to students facing food insecurities," he said. "That had a lot of legal issues. They had to rewrite the contract between Chartwells and Lamar. We had to figure out where the money was going, and how it would be dispersed.
"It is a three-semester project the last (SGA) president started that we were able to finish last fall. We had our inaugural run during finals last time, and we were able to raise over $2,500 worth of donated swipes."
Doan's team is also working on making it easier for freshmen to get involved in student government. This includes a focus group that will teach freshmen about SGA and get them involved early.
"In the past, a lot of students would try to get involved with student government, but they could not, because for most of the positions, you have to be a sophomore or older," Doan said. "They join other organizations, so by the time it comes for them to run SGA, they are already committed to the other organization and that leaves SGA short-handed. We have been working on creating different positions for freshmen. Hopefully, that will create stronger leaders that start off younger."
The Student Government Association is also working on making Lamar University an official voting site.
"For the primaries, students can vote in the Montagne Center," Doan said. "The vice president and I will be tabling in the upcoming week to get people registered for the primaries."
In response to a recent Twitter post made by a Lamar student involving a racial slur, Doan said his team is trying to come up with ideas to educate people on what the reality of being human means.
"SGA helped put together an open table to help foster ideas that would give a platform to those affected to speak out directly to administrators," he said. "We actually have a senator that has been working with the office of global diversity and inclusion to see what projects they are working on and supporting them."
A new honor code is also being drafted for SGA, with three new tenets — humility, inclusivity and stewardship.
"We really believe that it is important to include everyone at the table in terms of representation," Doan said. "When it comes to different backgrounds and different experiences, what I have come to find in any organization that I have been a part of, is that when you bring together people of different backgrounds and experiences you come up with ideas better than any one individual can come up with."
While Doan said he is proud of all that has been accomplished during his presidency, he refuses to take all the credit.
"I am only going to take five percent of the credit, because every person on the team is working so hard," he said. "I am extremely proud. It is very tiring, but very satisfying knowing that we are doing a lot of things that will positively affect not only the students now, but students to come. I do not know how to thank the team — they are nothing short of amazing."
Doan said he encourages the student body to come to him with any concerns, questions or thoughts.
"Or if they want to just come in and see what is going on, feel free to email me at any time," he said. "Remember, I am just another student. Get involved, Lamar has a lot to offer."
To contact Doan, email edoan@lamar.edu.