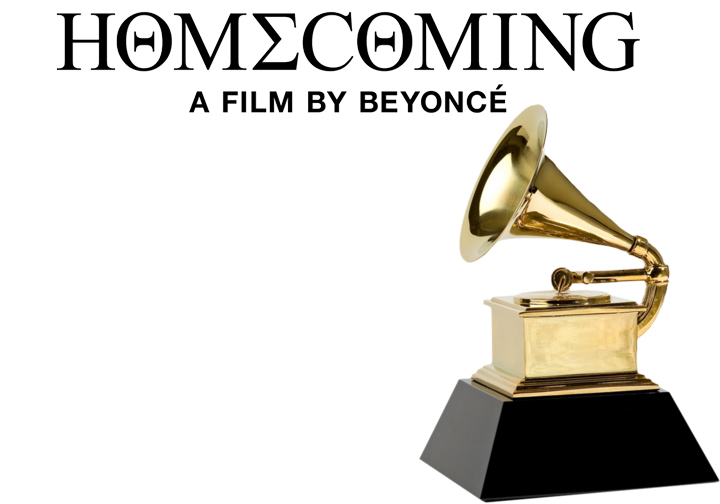 Another award show has passed, and Beyoncé finally won a much-deserved award for her live musical film "Homecoming," which covers her 2018 Coachella Performance from its inception to the end of the performance. Her 2020 Grammy Award for the film finally put an end to a series of blatant snubs for Bey's Netflix special.
In 2019, during the Primetime Emmy Awards, Beyoncé was snubbed in six different categories: Outstanding Variety Special, Outstanding Costumes for a Variety, Nonfiction, or Reality Programming, Outstanding Music Direction, Outstanding Production for a Variety Special, and, lastly, Outstanding writing for a variety special.
Snubbing her was a disgrace, especially for Outstanding Variety Special which "Carpool Karaoke" won.
The amount of effort and work that went into the making and execution of "Homecoming" surpassed what it took for making a small segment for James Corden's late night talk show. The amount of rehearsal that Beyonce went through — not to mention the dancers, backup singers, musicians, camera crew and stagehands — for Bey's two-and-a-half-hour program far surpasses a single camera in a car.
Beyoncé starts "Homecoming" with a fanfare and her signature walk, which leads into an immediate outfit change and as she performs a new version her breakout song, "Crazy In Love," with amazing visuals that edits together her two headlining weekends at Coachella in 2018. "Homecoming" with tracks, and transitions as we get never-before-seen, behind-the-scenes footage of the creation the Coachella show.
In these extra scenes, she discusses her process, the struggles and the pain of creating an event on this magnitude. She describes how she had to cancel her original headlining weekends because of a pregnancy — the complications of which were life threatening — how she got her body back to the place that she wanted it to be, and the tireless work ethic that she and the rest of the crew put in to working to complete this incredible two-week event.
The film amazingly details not only the pain but the beauty that came with the work and energy for Coachella. She performs all of her world-famous hits, such as "Love On Top," "Diva," an HBCU version of "Sorry/Me, Myself, and I," "Countdown," and "Don't Hurt Yourself," which ends with an operatic cadence that no one in the crowd nor at home was expecting to hear. Towards the end of the performance, she brings out the other two members of her past girl group, Destiny's Child — Kelly Rowland and Michelle Williams — to perform hits from their expansive discography. She even brings out her sister, Solange Knowles, for a dance breakdown of the hit, "Get Me Bodied."
The fact that Beyoncé finally won an award for "Homecoming" shows that all the hard work that she, and the many people involved with film, paid off.
She may have been snubbed for a couple of Emmys, but she definitely deserved the Grammy.