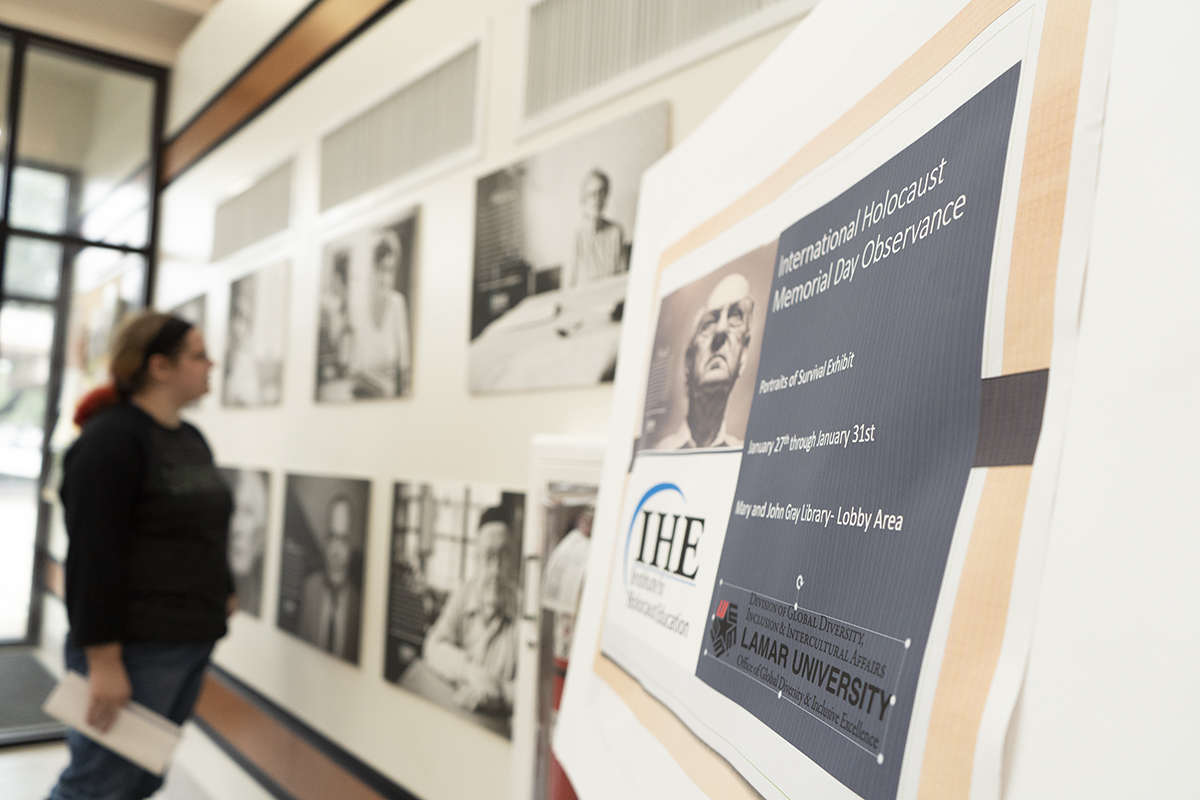 "Portraits of Survival," by photographer David Radler, is a travelling Holocaust exhibit that will be displayed in Gray Library through Friday, from 9 a.m. to 5 p.m. The exhibit is sponsored by the office of global diversity and inclusive excellence to commemorate International Holocaust Remembrance Day.
"Monday is an intentional memorial day to commemorate the tragedy of the Holocaust that occurred during the second world war," Wilma Jackson, director of the office of global diversity and inclusive excellence, said. "It also commemorates the deaths of 10 million Jews and others by the Nazi regime and Hitler's collaborators. According to research, antisemitism played a vital role in the Holocaust and historians consider it to be the main cause."
Jackson said one of her office's values is to provide learning opportunities to promote a welcoming and conducive campus community.
"I hope that this will be an opportunity to raise awareness to racial injustice geared toward Jewish people," she said. "The exhibit includes various snapshots of the survivors and their compelling stories — it has first-hand accounts of the tragedies that occurred. I hope that individuals that come to view the eight portraits will get a better sense of their lives and, kind of, walk a mile in their shoes."
Scott Littky, executive director of the Institute of Holocaust Education, who organized the traveling exhibition, said that through the exhibit, students will see the eight Nebraskan Holocaust survivors as human beings with stories that students can relate to on a personal level.
"Hate is a horrible four-letter word," he said. "We must work to change the overall tone in our country. Through the portraits, I hope students will learn empathy, understanding and the importance of not being a bystander."
Littky said he hopes that students will continue their search for knowledge on
Holocaust and learn that one person can make a difference.
"We must stress and learn from the concept of, 'Never Again,'" he said.
For more information, contact Wilma Jackson at 880-8216, or visit the event page at www.lamar.edu.
https://www.lamar.edu/events/2020/01/holocaust-gallery-exhibit---portraits-of-survival.html