On Jan. 12, something happened. Something both exciting and disappointing — but more disappointing than exciting.
The 91st Academy Awards nominations were announced and Greta Gerwig's 2019 adaptation of the classic book "Little Women" received six nominations — Best Picture, Best Actress, Best Supporting Actress, Costume Design, Original Score and Adapted Screenplay Writing.
The Academy Awards are a pretty big deal. The best of the best are fighting for the win. To not only be nominated, but to receive six nominations is an extraordinary honor.
But this accomplishment is diminished by one big absence — where's Gerwig's nomination for Best Director?
"Little Women" is a cinematic masterpiece and it deserves much better than just six nominations.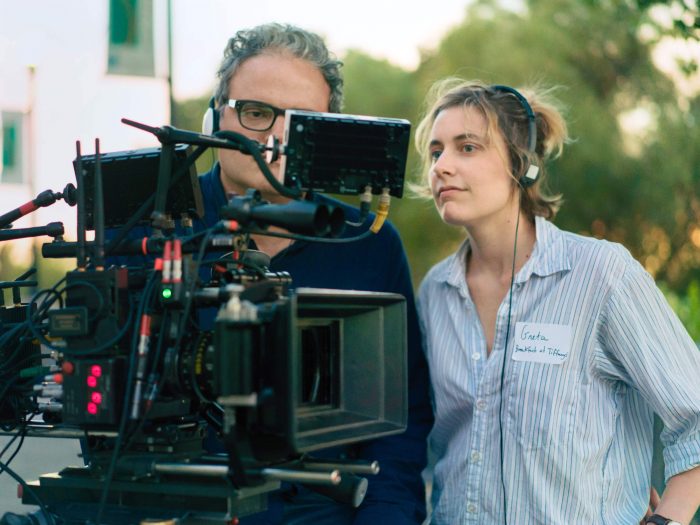 "Little Woman" focuses on the four March sisters — Meg, Amy, Beth and Jo. While Jo (Saoirse Ronan) is trying to make ends meet as an author in the 1860s, Amy (Florence Pugh) is an aspiring painter. The sisters are both trying to make their way in a male-dominated world where women are treated with little to no respect. While a sick Beth (Eliza Scanlen) tends to her childhood home with their mother, "Marmee" (Laura Dern), Meg (Emma Watson) is a housewife and mother whose financial struggles are at odds with perceived social status.
Gerwig's adaptation has different messages from other adaptations. And they are outstanding.
Fans of the book, and the previous adaptations, will remember Amy as a spoiled brat who only wants to marry rich. Gerwig isn't about to go in that direction. Instead, she twists Amy's character into a lonely, strained, 20-year-old girl, who is trying to find herself as a minority in the 1820s. Florence Pugh plays Amy. Pugh was relatively unknown before 2019's horror film, "Midsommar," so when the first trailer for "Little Women" caught people's eyes, not many people knew her face. However, 30 years from now, people will be having conversations about the "famous actress Florence Pugh" and will refer to her 2019 breakout performance being "Little Women."
Pugh deservedly scored a nomination for Best Supporting Actress. If she doesn't win, I may or may not be standing on the dining hall lawn on Feb. 10, with a sign saying "Florence Pugh was snagged."
Gerwig's adaptation portrays the raw and real struggles of women in the period. The scenes where Jo's stories are consistently rejected show the patriarchal dominance of the times. Jo turns her stories in under a pseudonym to avoid embarrassing her family. Her male publisher (Tracy Letts) doesn't want stories about women that do not marry.
The fact that Aunt March (Meryl Streep) expects Amy to marry rich shows that women were viewed as objects rather than people. All Meg wants to do is raise her children and be a good wife, yet that purple silk in the seamstress' shop would make a beautiful dress, so she feels pressured to buy it to fit in. Gerwig shows how women are mistreated both socially and financially — she makes us sympathize with the plight of early 19th-century women.
While Gerwig is rightfully nominated for her adapted screenplay, once again she has been overlooked for best director. This film is Gerwig's vision throughout. It is obviously a passion project and her sure hand is felt in every scene.
"Little Women" should also have scored a nomination for production design which is incredible. The room in the March's neighbor's home where Beth plays piano is breathtaking and beautiful. The snow scenes are flawless as well, with the bright colors of the girls' dresses and small shots of color in the background. And don't get me started on the beach scene, which should have been enough to earn a cinematography nod on its own.
Gerwig's style is immaculate. When Jo reads a letter from her best friend, Laurie (Timothée Chalamet), the scene transitions would occur to show Laurie, looking directly at the audience narrating the letter to Jo. This happens more than once and something that creative and artistic should have been rewarded.
While "Little Women" earned plenty of plaudits, it really deserves more. Realistically, "Once Upon A Time…in Hollywood," "Joker," "Marriage Story" and "Bombshell" will prevail over the less flashy "Little Women."
But if "Little Women" wins everything it is nominated for, Gerwig, like Jo and Amy, will find her rightful place in Hollywood society.