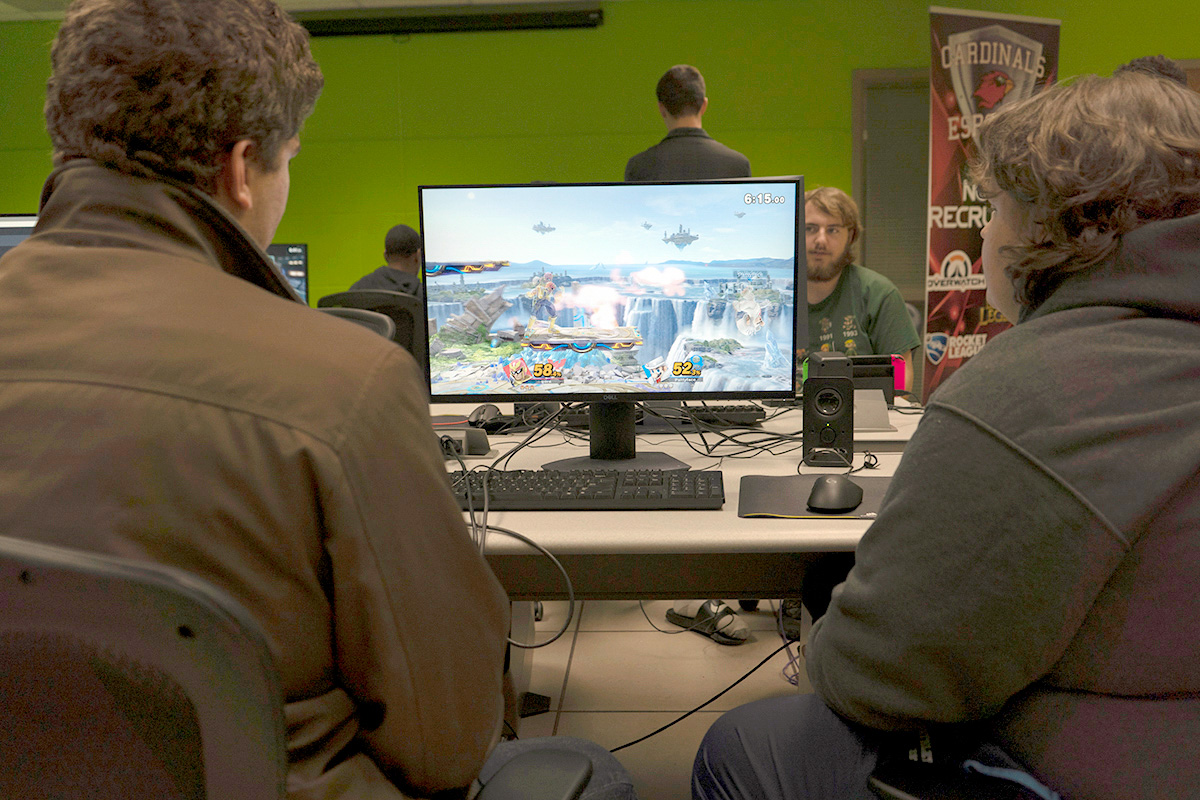 The Cardinals Esports team is a campus sports club consisting of students who get together to play video games and compete against other schools.
Cardinals Esports was founded in the fall by computer science major Zachary Mosteller, Vidor senior, alongside associate professor Timothy Roden of the computer science department. Mosteller recruited Jamal Watts, Allie Duerler and Tommy Nguyen to become the founding officers of the club.
"We saw an opportunity," Mosteller said. "There was an interest in esports. The provost showed interest in esports. There was a sense that there was an opportunity to start an esports team and we felt that if we didn't act now, we wouldn't have the support and funding in the future."
Lamar is represented in a league that plays against other schools nationwide, with different teams competing in different video games.
LU's "League of Legends" team is headed by Cardinals Esports treasurer Tommy Nguyen.
"I ended up getting in touch with Tommy through my Physics 2 class and word of mouth," Mosteller said. "When I got in touch with Tommy, he was already starting to create a 'League of Legends' team, and Tommy helped us get signed up with CStar, our esports platform."
The club's plan for 2020 is to grow and strengthen their current teams and create new teams for games that have spurred interest in the past, Mosteller said.
"I hope to get new players on the 'Overwatch' team so we can run scrimmages against ourselves," he said. "We have 'Rainbow Six Siege' starting this semester. We met a guy named Jason who is leading that who is experienced and has sponsors, and we are hoping to get sponsors through him."
Overall, the club is excited for what this semester will being in terms of growth and success, and they want anyone who is interested in a team to join, Mosteller said. People may also request to form a team for games that are not currently represented.
"I am excited to get everyone together to showcase their talents and get some team synergy going," Mosteller said. "We are so close to being successful. We just need more practice, and it feels like we just need one more player to be great.
"If you have a game you want to play and you're passionate about and it's an esport, join our Discord server and we can talk about it. We're willing to help people start their team and support them."
Students interested in the league should email lamarcardinalsesports @gmail.com, follow the group on OrgSync, or on Instagram @cardi nals.esports or Twitter @lamares ports.