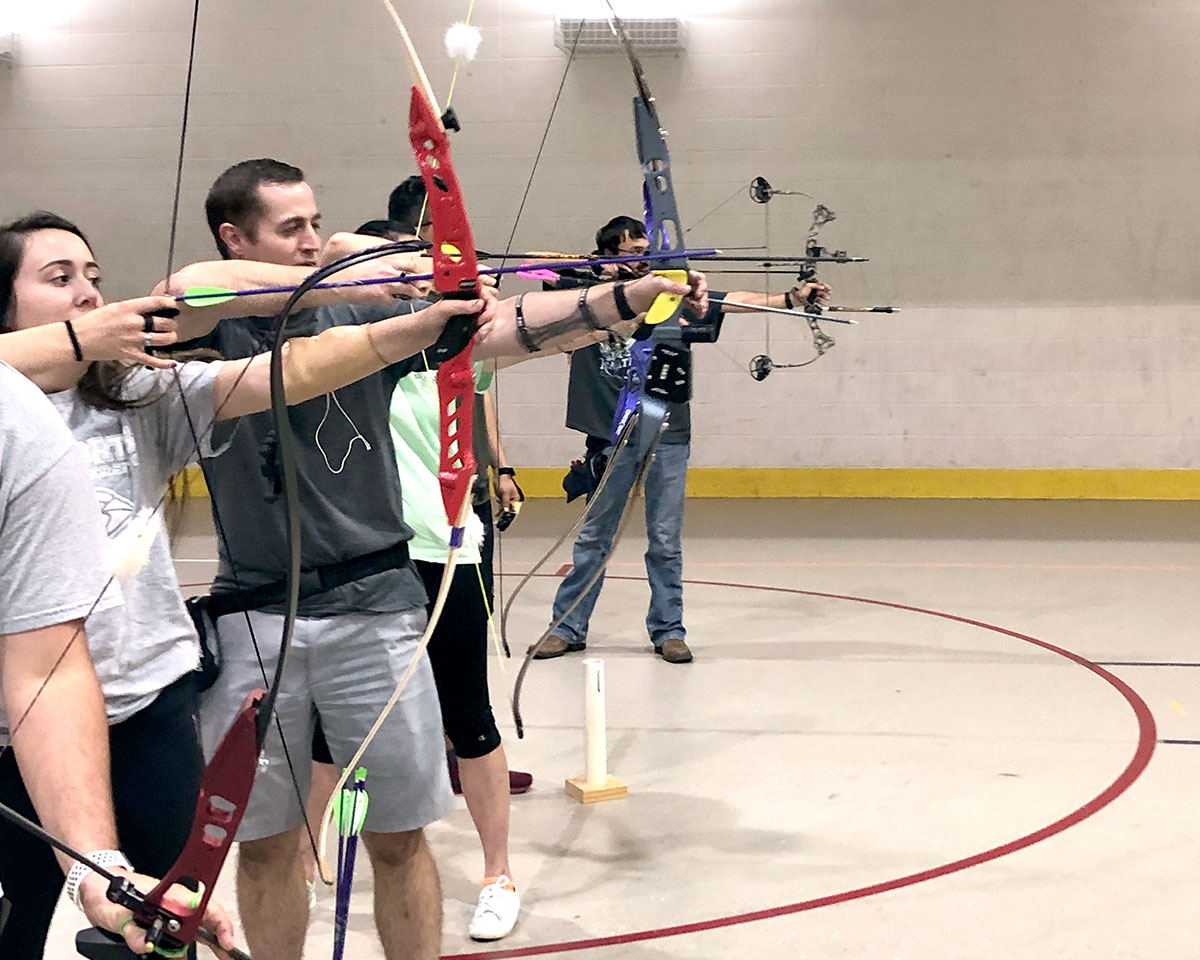 The LU Collegiate Archers men's barebow team placed first at the 3D regionals in Hattiesburg, Mississippi, Oct. 25.
Head coach Cody Sahualla said he is proud of the team and their accomplishments.
"It's a great group of kids." he said. "We travel a lot, we practice a lot, we're kind of like a family. Even when people graduate and new people come in, they get adapted to our easy-going attitude and we just have a lot of fun."
In the 3D nationals in Foley, Alabama, they also received 1st and 3rd place.
Sahualla said the LU archers are consistently one of the higher placing teams in tournaments.
"Pretty much every tournament we go to we come back with something," he said.
Treasurer Allen Sexton said he enjoys the experiences he has with the team.
"We have a good time," he said. "It's all about fun, but when it's time to get serious we're really good about pushing each other and getting the job done."
The team practices every Monday for three hours.
"We do take our practices serious as we try to better ourselves and make sure we can learn each practice, but we still try and have fun," Sahualla said.
Sherry Banditrat, who has been on the team for a year and a half, said she takes in every moment of it.
"This season I gained a lot of confidence," she said. "Honestly, without Cody I probably would have never done archery."
Upcoming tournaments are in Pennsylvania in January, Indoor nationals at Texas A&M, Outdoor regionals in April at University of Texas, and the Outdoor nationals at the Olympic Training Center in California in May.
For more information, visit the LU Collegiate Archers OrgSyc or contact 880-7824.