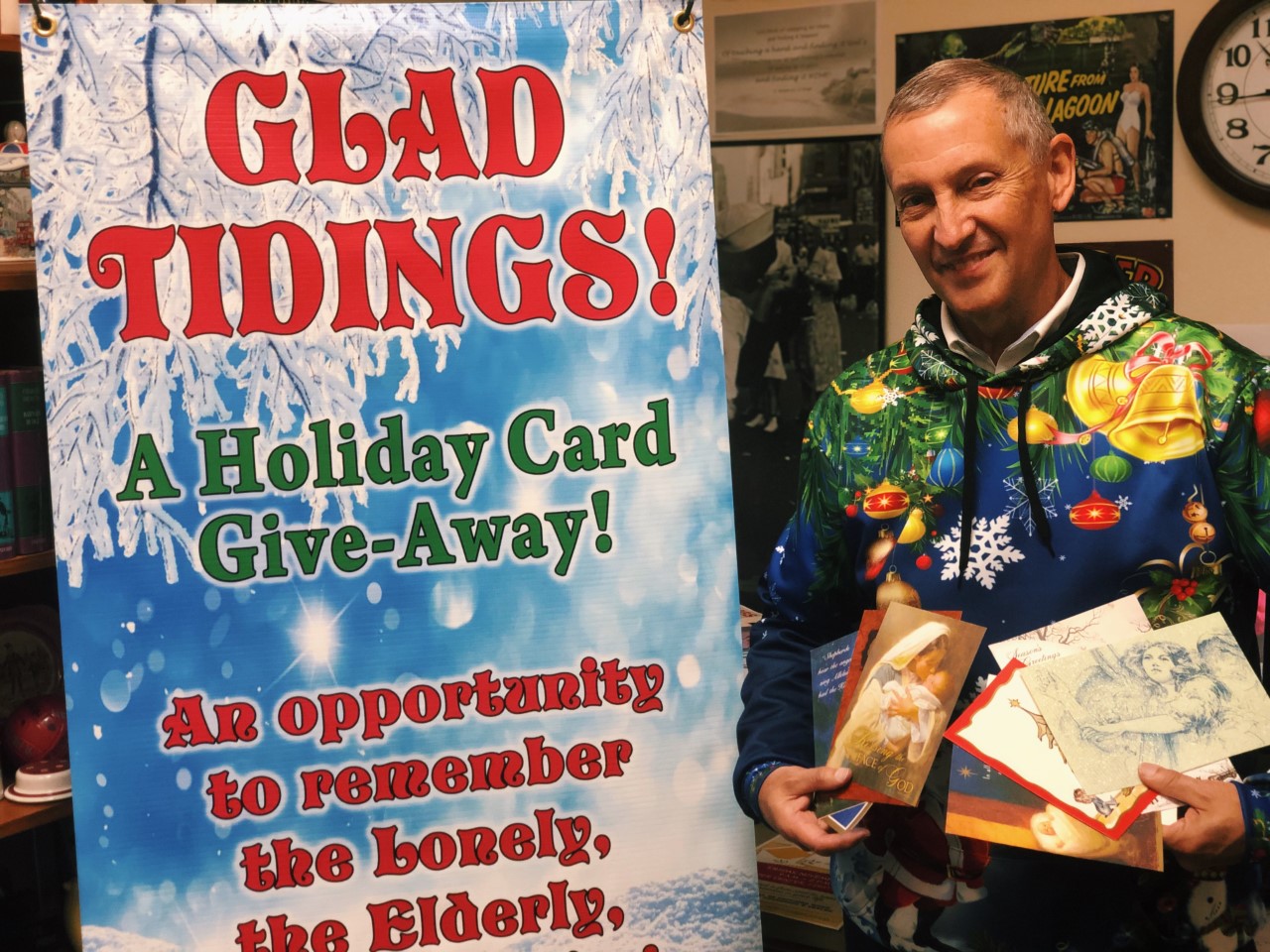 Gary Brice, Lamar University math department instructor, will host "Glad Tidings," a holiday card giveaway, 9 a.m. to 2 p.m., Nov. 22, in the Setzer Student Center. The purpose of the event is to encourage students, facility and staff to remember others during the holiday season.
 "There are so many people who are forgotten during the holidays, and being remembered is such a huge and important thing." Brice said. "There are people who are spending it alone, or who are sick, or have lost someone — the holidays for a lot of people aren't spent at home surrounded by family."
Brice said no one sits down to write a letter anymore.
"We have so much technology to communicate, like Facebook or Instagram," he said. "So, for someone to actually sit down and handwrite a letter — that's a huge act of love in my mind."
Brice said that when participants pick out a card, they should think of someone who has had an impact on their life.
"Maybe it's a relative, maybe it's an old friend, maybe a teacher or a coach, and they're not even realizing they had an impact," he said. "Just drop them a note and see the response."
This is Brice's third year to host a holiday card giveaway. This year, he said he has about 2,000 cards ready to go of all different varieties.
"We will put the holiday ones, and Santa Claus, and puppy dogs on one side, and the ones with scriptures on another," he said. "There's also humorous ones and tender ones, so students have a variety to pick out what their audience would appreciate."
Participants can take however many cards they want, Brice said.
"I just ask they have someone in mind for every card they take," he said.
Brice can picture someone opening an unexpected letter of appreciation and love, he said, and seeing their smile — and depending on the person seeing their tears from being remembered.
Brice said his philosophy on life is that everything we do is like throwing pebbles into a still pond – it makes ripples.
"It's either ripples for good or ripples for bad," he said. "We don't realize when we do something that causes ripples for good they go on and on and on"
When the cards are ready to be mailed out, Brice said he will provide the stamp.
To volunteer to help at the event, email gbrice@lamar.edu.