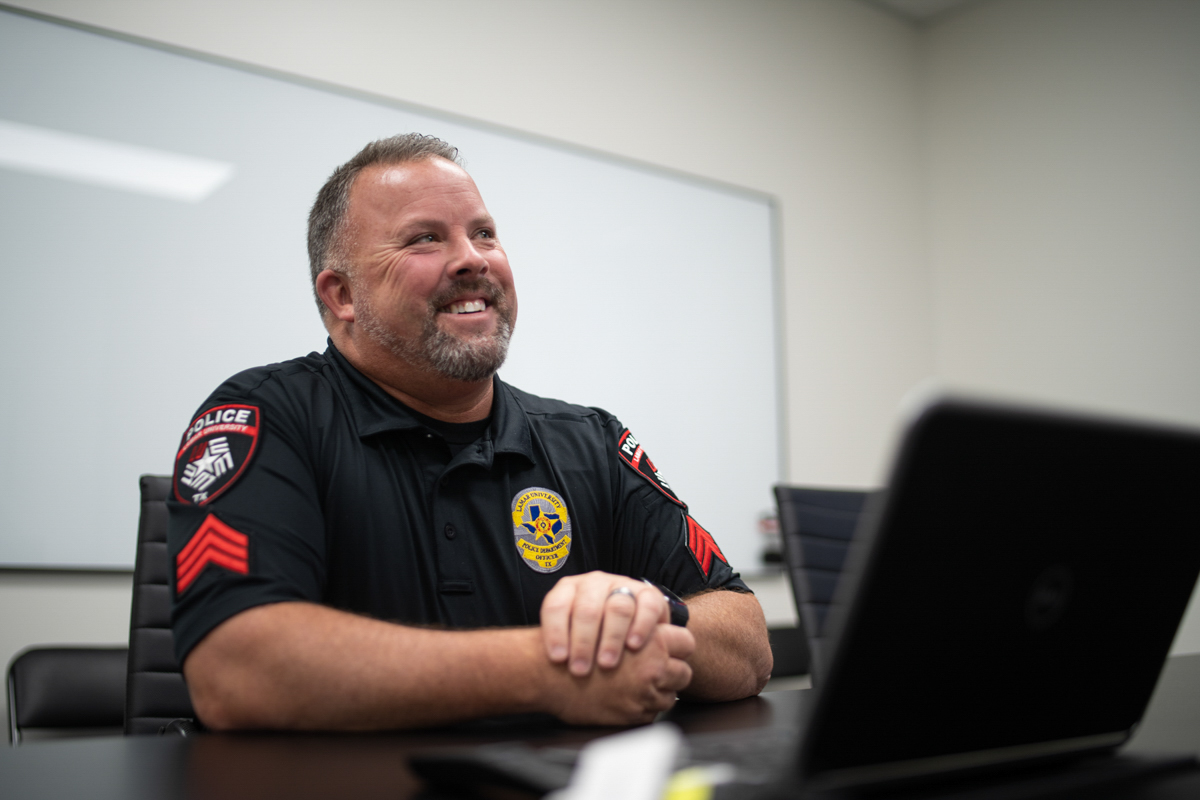 In mid-August, the Lamar University police station reopened after a lengthy renovation that began in April 2018, after a wind storm had left the building completely unusable.  
The newly-renovated station has a lot to offer for both students and officers, Sergeant Jarrod Samford said. 
Some new changes include the installation of private spaces. 
"We've always been an open space and didn't really have the things that we really needed to have as a police department," Samford said. "Having private spaces and having an interview room — this station satisfies everything. We now have a private place for people to come in and talk with an officer without being in the public's ear." 
The interview room is not completely finished and new equipment is being installed to make it even more secure for students and officers, Samford said. The equipment will include a self-contained computer with a movable monitor attached to the wall along with security cameras. 
"The security cameras have not been installed, so we are not utilizing this space as an interview room yet," he said. "But it's nice to know that we will have this space available to our students." 
The renovated police station also offers accommodations to officers who are stationed there during emergency situations, Samford said. 
"There's a kitchen area with plenty of seating for all the officers, training rooms, meeting rooms," he said. "We even have a washer and dryer for if we have to stay here and we only have limited uniforms." 
The facility has locker rooms and showers, along with a generator so that the station is completely functional in the event of a disaster, Samford said.  
"The generator is on the back side of the building and it's a healthy size," he said. "So even if everyone else lost power, we would be at one hundred percent." 
The building used to house the Lamar post office as well as the police station. The post office has moved to the Carl Parker Building and LUPD now has the entire facility.  
"We love having the whole building and just having the things we need to function as a police station," Samford said. 
The police station is one of the oldest buildings on campus, and the original structure remains from when it was first built and used as a garage for utility vehicles.  
The station is located at 211 Red Bird Lane.  
For more, visit lamar.edu/ police.