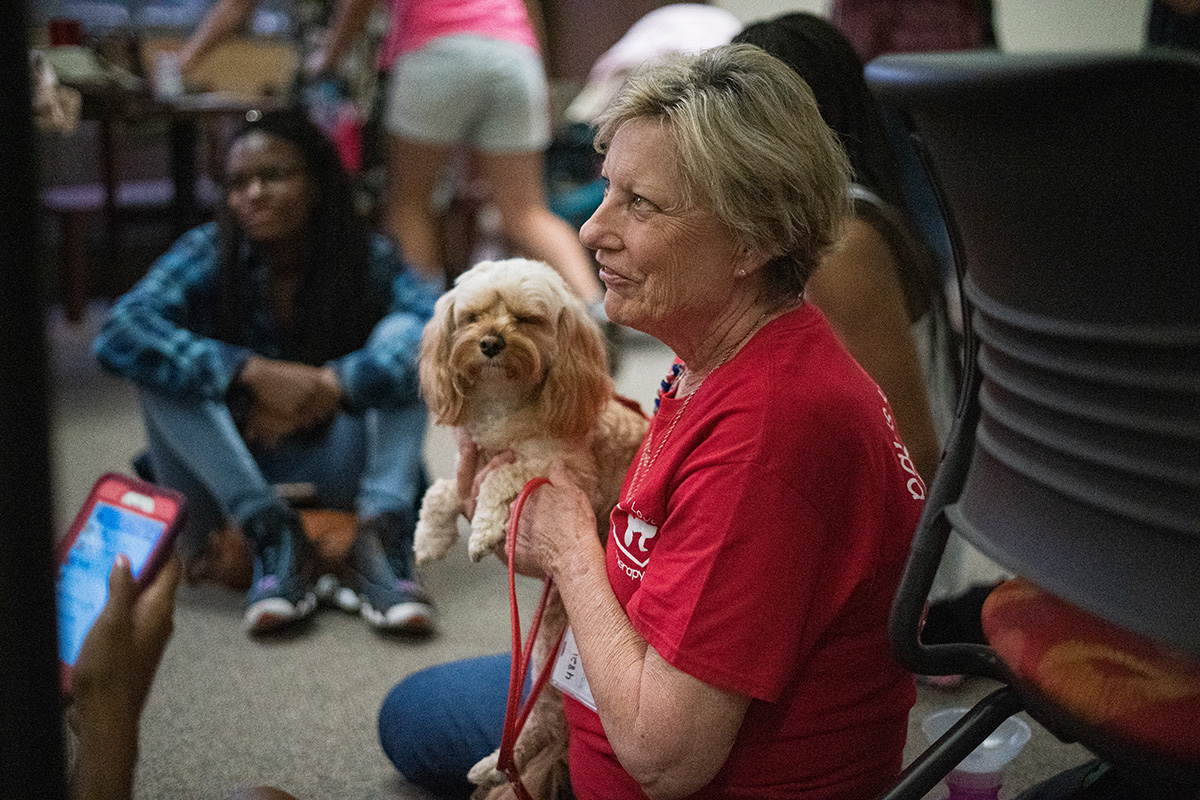 The Student Health Center will host a De-Stress Day, from 11 a.m. to 11 p.m., Dec. 2, in the Setzer Student Center.
"What we are doing this year is combining all of our de-stress activities into one big event, and it is called the Setzer Study Center Event," Elizabeth Jeanes, marketing coordinator for student engagement, said.  
Activities will continue throughout the day. From 11 a.m. to 2 p.m., students will be able to participate in Collaborative Learning Sessions and STARS tutoring, a career prep with Handshake and create DIY stress balls. The Writing Center will host a station with quick sessions and a citation station, and there will be info tables from Global Diversity and the Disability Resource Center. Free coffee and cupcakes will be provided.
A "Yoga in the Atrium" session will be held from 2:30 p.m. to 3:30 p.m.
Free T-shirts will be available during the evening program from 4 p.m. to 8 p.m. while supplies last. Students must show LU ID. The evening program will also feature more academic support from STARS and the Writing Center.
Students will be able to partake in snack packs and popcorn, as well as drinks from the hot chocolate bar, while participating in board games, washers, a bean bag toss and more.
"It's going to be a full day of getting ready for finals, assistance and stress relief activities," Jeanes said.
From 6 p.m. to 8 p.m., the Humane Society will have puppies to pet. 
"Most people are stopping me and asking, 'When do the therapy dogs get here?'" Jeanes said. "People are very excited about the dogs — it's nice to relax and pet a puppy." 
The day concludes with a late-night breakfast from 9:30 p.m. to 11 p.m., with bacon, pancakes and more.
Jeanes said the event is important to help students during finals.
"We want everyone to do well on their test," she said. "Also, to learn about all the academic resources that are available here on campus. Coming to this event might be the first time you are made aware of the academic support services." 
Physical activities are a great stress reliever, Jeanes said.   
"Outdoor pursuits will be there having various activities," she said. "One way students like to release stress is by being outdoors or doing something physical or active." 
Last semester's de-stress program was an afternoon only event and 500 students attended, Jeanes said.  
"This time we are extending it to an all-day event," she said. "That way, a lot of our commuter students can participate as well. 
"We hope students have a good time, but also take advantage of the academic resources that are going to be there. We want you to have a chance to relax, but also know that everybody here on this campus is here to support you. This is one way we would like to show it." 
For details, visit lamar.edu/setzer.