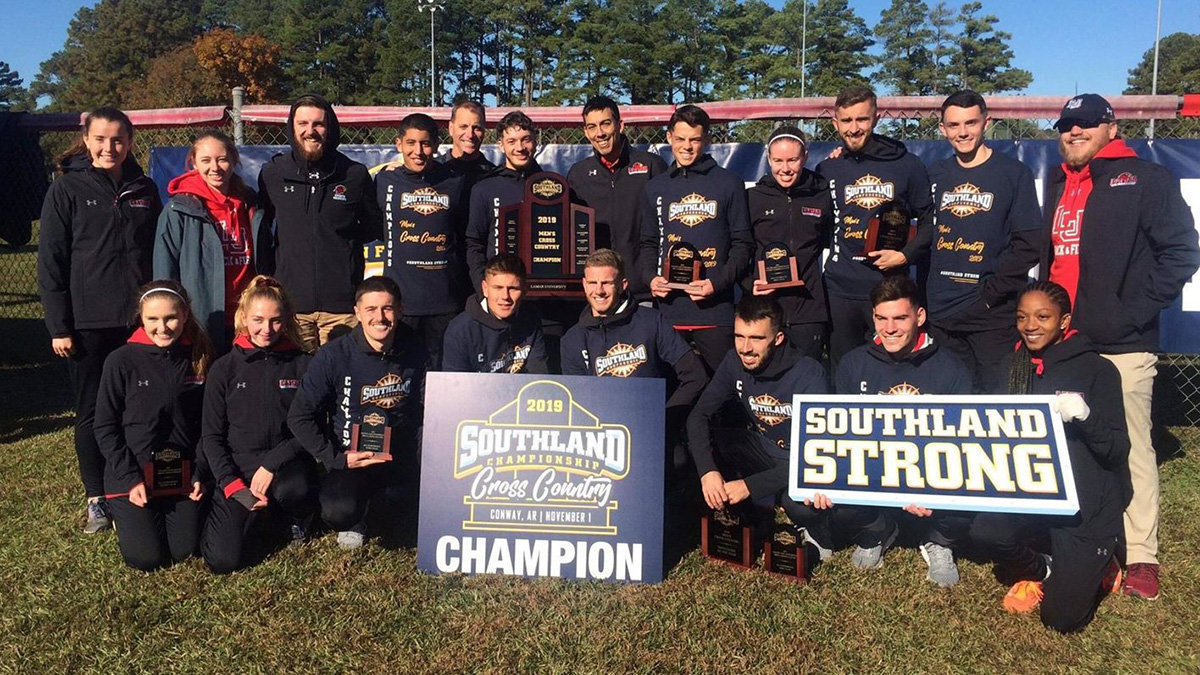 The Lamar University men's cross-country team won the 2019 Southland Conference Cross Country Championship, Nov. 1, in Conway, Arkansas. This is the 17th time the team has won the SLC championship.
"It was a good a season," head coach Tony Houchin said. "We have worked hard for this all season. Lamar has had a long history of successful distance running. I think it's a testimony to the support that the athletic department puts into our program. It's also a testimony to the type of people that we are able to attract."
The men's team scored 34 points, which was 86 points lower than Texas A&M-Corpus Christi's 120. Points correspond to athletes finishing position, with first place being worth one point.
LU's Jordan Rowe won the individual title. Jack Gooch finished third with Liam Burthem in fourth. Harry Halford, 12th, and Declan Neary, 14th, rounded out the top five point-counting scorers.
"(I'm) really proud of everyone and how they've conducted themselves across the whole season, and I think it's a testament to the group of lads we got here," Rowe said. "Everyone wakes up every day and works hard just for one big common goal we all have."
The Lamar women's cross-country team also had two top-10 finishers, with Julie Emmerson in fifth place and Katy Whiteoak in ninth place. The team finished sixth in the competition overall. 
Both the men and women's teams will travel to the NCAA South Central Championships, Nov. 15, in Fayetteville, Arkansas. Houchin said that he is not sure how the team will do.
"The competition there is a little bit tougher," he said. "All we can do is come up with a race plan that's going to be beneficial to us and execute it as best we can. I think we haven't had our best day yet, and I'm hoping that's what we get when we're in Fayetteville."