Chand to speak at HASBSEB, Saturday, lecture Monday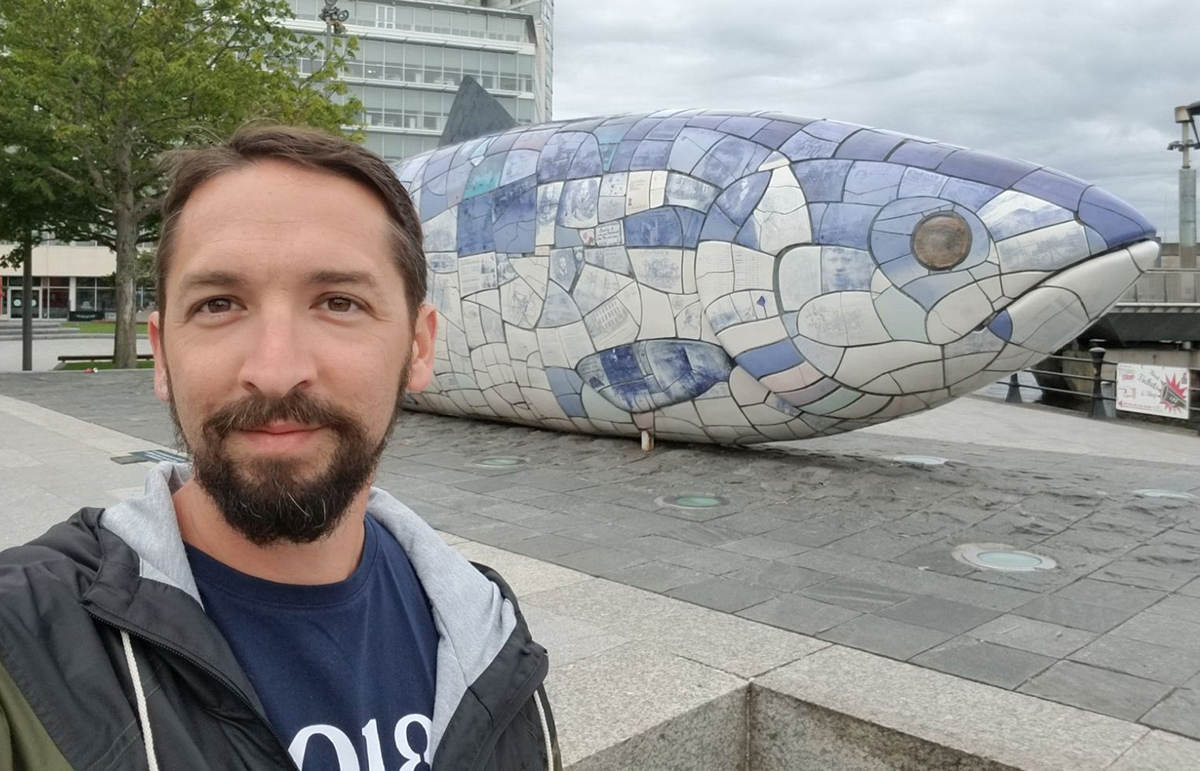 Daniel Chand, associate professor of political science at Kent State and a Lamar graduate, will give two lectures on campus next week.
On Saturday, Chand will be the keynote speaker at the sixth annual conference on Humanities, Arts, Social and Behavioral Sciences, Education, and Business for undergraduate and graduate students. Chand will speak on his background and research.
"I'm going to be talking about empirical-based policy research and policy analysis on immigration enforcement," he said. "I hope what people take away from it is that if we want good policy, if we want sound politics, we need to be able to embrace research findings that occasionally are contrary to what we intuitively want to believe. 
"I recognize that's not always easy. I do hope (students) will be encouraged to challenge themselves and challenge their own beliefs, and be open to the idea that they could possibly be wrong."
On Monday, Chand will present "The Long Journey of Pandit Mehar: Beaumont's First Indian Immigrant," at 2 p.m. in the Landes Auditorium for students and at 5 p.m. in the Reaud Executive Event Space for the public. Mehar is Chand's grandfather.
"I'll go into more detail about his case, but he was targeted by people that were anti-immigrant," Chand said. "We have laws, we want to enforce laws, but we want to maintain compassion in how we enforce the law."
Chand graduated from Lamar University in 2000 with a bachelor's in journalism and was editor of the University Press.
"It was a wonderful experience," he said. "I didn't go into journalism, but I think the skills of being a good writer are applicable in any profession."
Chand earned his master's in political science with an emphasis in community development from Illinois State University. 
"And then I went off and tried to save the world," he said. 
Chand worked for an environmental nonprofit for two and a half years in Montgomery, Alabama, and in 2006, he joined the Peace Corps. It was a long, complicated process to apply, Chand said, but he finally got his placement in Zambia in Central Africa, where he served for two years and three months.
"The process to actually go was a dream come true," he said.
The first three months of a Peace Corps deployment involves language and technical training. Chand was an agriculture extension agent. Although he had no previous experience in biology or animal husbandry, his previous work at an environmental nonprofit made him familiar with the terminology.
"I served in a village and my primary project was fish farming," he said.
Chand procured fingerlings, or baby fish, and taught the villagers management practices. He did a small amount of animal husbandry, working with small animals including pigs. 
"I also did a fair amount of HIV and AIDS education — everyone serving, at least at that time, in Zambia, had to have that as a secondary project," he said.
During Chand's brief stint in the nonprofit world, he said he started questioning the way policy program decisions were made. 
"I started questioning what was the impact of these decisions and were we really making a good faith effort to record accurately the outcome of policy decisions?" he said.
When Chand was in the Peace Corps, he witnessed the failure of a state department project to promote coffee growing in Central African countries, including Zambia. The state program worked with a local government office in the village where Chand lived.
"It was the coffee board of Zambia, and basically it was horribly wrong," he said. "It got me thinking, 'What is the ultimate impact?' because I know the USAID ended up spending more than $100,000 on this coffee project and it ended up being a disaster. 
"That's not to say no good things came out of it — people got hired, some people did grow coffee for a little while and were able to sell it and make some money off of it. But, ultimately, it was not successful. It certainly wasn't sustainable."
Chand said that event, and others, made him want to get his doctorate in public policy. Chand said when he went to the University of Arkansas, he didn't expect to become a professor.
"I wasn't intending to go into academia, I thought I was actually going to go back into nonprofits and do empirical research on public policy," he said.
Chand started working with a faculty member at Arkansas and said he really enjoyed the university environment.
"When you're in academia, you can write about what you want to write about," he said. "When you work for a nonprofit or a government agency, you have to do research on what they tell you."
Chand focuses a lot of his research on immigration enforcement in the US. He also does some research on political advocacy, like campaign finance and lobbying regulations.
For all his wide breadth of experiences, Chand has some advice for students trying to figure out their next steps after graduation.
"When I graduated from Lamar, I was under a lot of pressure to have it all figured out," he said. "Don't be so worried about answering that question. Get a job. Do things. Challenge yourself. But it's OK to say, 'This is not what I want to do for the rest of my life.'
"It's OK to change, don't let anyone tell you that it's not. I spent a lot of time trying to figure out what I was supposed to be doing — it will come naturally."
For more information on the HASBSEB conference, visit www.lamar.edu/undergraduate-research/events/hasbseb.