Commentary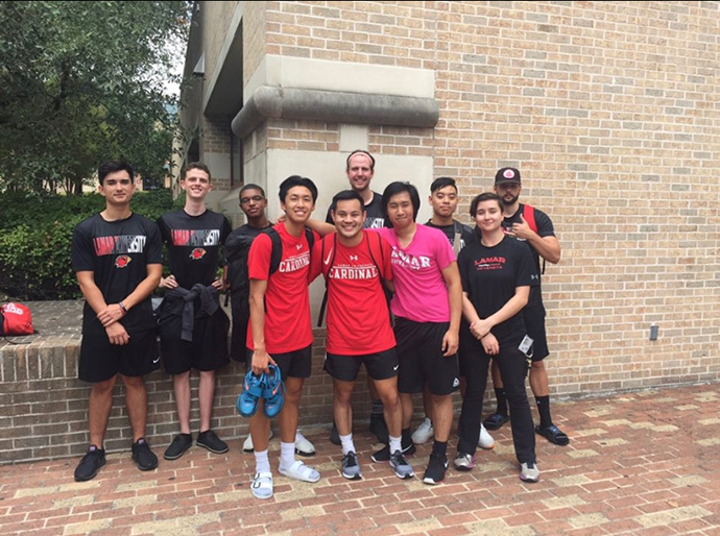 There are many reasons to join a club sports team. I joined Lamar's club volleyball team because my friends were on the team. I wanted to hang out with them, and it seemed like the best way to do that was on the court. I was also looking for a way to be active, and club sports offered that. 
The Lamar Club volleyball team played its first-ever tournament as a club team, Sept. 28, and it was definitely an experience. We got absolutely destroyed, but it did not kill us.
We knew going into the Micheael Purgason Memorial Classic in Austin that it was going to be tough. There were teams at the tournament that have played together for years, while we just started to play last spring. Some of us have never played volleyball competitively, but that wasn't going to stop us from trying. We spent the past few weeks working tirelessly to prepare for the tournament, but it wasn't enough.
Somehow, a team that had never played together before got matched up with the No.1 team in the state, Texas A&M. They placed 18th at the 2019 national tournament. One of the best teams in the nation was on one side of the net and a team that was playing its first tournament together was on the other side. We figured that we were going to lose the match — and we did. We got absolutely demolished 21-3 and 21-5, but we knew that we still had three more games. 
We did not let our heads drop. Our second matchup was with Texas Tech. Through the first set, we felt pretty good. We lost, but we were starting to get the hang of what it was like to play competitively. The second set started, and we actually took the lead. We were up 11-10. Then Texas Tech went on a run. We lost the second set 21-16. We were ecstatic. We had just scored 16 points in a set. This was an incredible improvement. 
Going into our third game, we were happy. We had been beaten twice, but that didn't matter. We faced off against Airborne, which seemed to be made up of a bunch of volleyball coaches and former college players. They were big, tall, strong and really good at volleyball. I am 6-feet 4-inches and I felt small. 
They mopped the floor with us, but they were our favorite team to lose to. They were joking around and having fun. It seemed like they were at the tournament just to play volleyball, and not to take the games way too seriously. One person on their team even gave us a few tips in the middle of the game. They were so nice, and we loved having the opportunity to play them. 
By our last game we were all exhausted. We called this team "The Dads." Most of them were probably in their late twenties and early thirties, so we thought we might have a chance. We were wrong. Their experience shined in the game as they killed any bit of hope we had. 
We obviously did not make the finals, but we had fun. That is what playing club sports is all about, playing games you love with friends. It didn't matter to us that we lost every match. What mattered is that we were able to travel to a legit tournament as a team and play. It was such a good experience for us both individually and as a team. 
While we got defeated on the court, the weekend was a victory. Everyone should look into joining a club team. It is a great way to meet new people, get exercise, and have a good time.