"Sequential: Studio Art in Comics" Opens Saturday
Christopher Troutman, LU assistant professor of drawing, will present a solo art exhibition, "Sequential: Studio Art in Comics," opening Oct. 5, at the Art Studio Inc.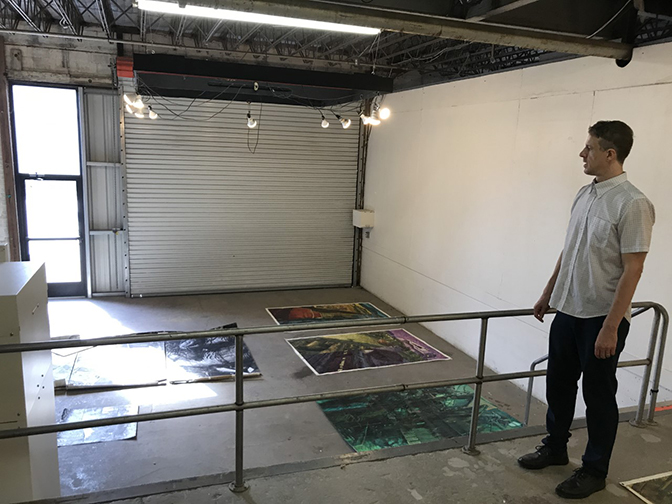 Troutman said the show, is a comment on how comics were looked down on as "art," but that attitude is changing. 
"People use the term 'sequential' to make it sound more academic," he said, "I just call it 'comics' — I don't try to hide it, so it's like a little joke I have calling the show 'Sequential.'"
Troutman said his work describes the narrative of every day activities.
"Point of view, layout, vantage point — all kinds of stuff can make every day seem more dynamic," he said. "So maybe two people meeting on the stairs is the extent of the drama of that story. The composition makes every day people more exciting, it's something that I'm interested in."
Troutman's latest work involves drawing and coloring digitally, then printing out the images, before the inks over the full-sized piece. He said in that way it differs from traditional comics, where pencil and ink would be done first and then colored in the computer.
"I'm getting pulled deeper into (comics)," he said, "I'm trying to emphasize that idea. It's something that becoming more prominent what students are interested in."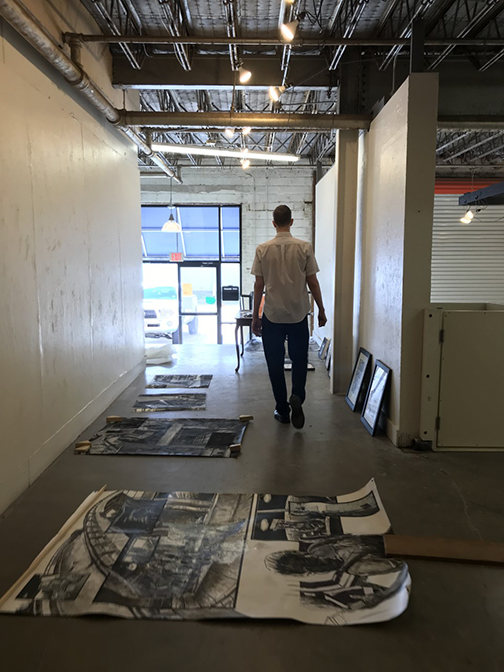 Troutman said some of the artwork on display was in Japan, where he lives in the summer, as part of a Distinguished Faculty Research and Creative Activity Fellowship he is participating in.
"I've been trying to learn how to do more digital drawing and painting, and bring that into the classroom," he said. 
The exhibition will open with a free reception from 7-10 p.m., Oct. 5.
For more information, contact the Art Studio Inc. at 838-5393 or on Facebook.