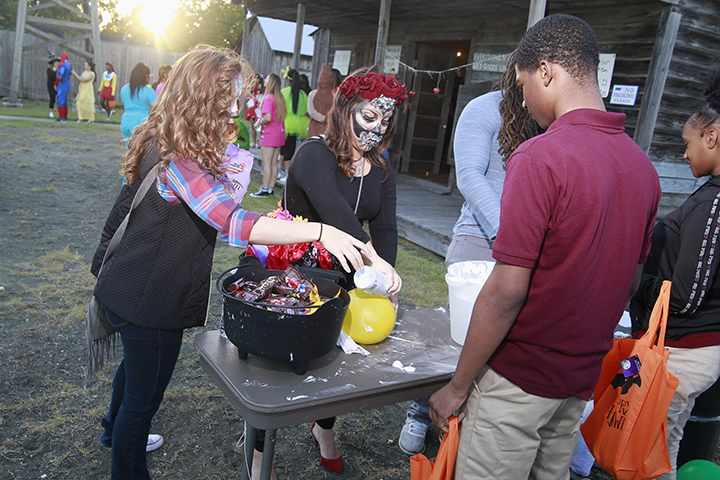 Spindletop-Gladys City Boomtown Museum will host its annual "Spindletop Spookfest," from 5 p.m. to 7 p.m., Oct. 29. The event will feature trick or treating and games. Admission is free and open to the public.
"'Spindletop Spookfest' allows Lamar students to interact with the community," museum director Troy Gray said. "Last year we had 700 people show up, and this year we are expecting six to seven hundred people."
Games include Halloween pong, ghost slingshot, a ghost maze and more.
"They are fun, interesting games for kids to play and it is a safe place to get Halloween candy," Gray said.
Sororities and fraternities from Lamar University get involved with "Spookfest," Gray said. 
"The students are very enthusiastic and helpful, and I would not be able to do this event without them," he said. "I give three $100 gift certificates to the three groups that come over."
Gray said the kid's costumes are always fun to see, but that adult costumes should be children friendly.
"We ask for adults to not wear scary masks for safety of the children," he said. "Small children get traumatized very easily and we do not want that to be the experience with the museum."
The museum's motto for the event is "spooky not scary," Gray said.
The museum aims to provide a safe environment for families to have fun for Halloween festivities, Gray said.
The museum is a facsimile of a town during the early 1900s oil boom. The museum includes a post office, saloon, general story, livery, working print shop and working replica gusher.
During "Spindletop Spookfest," visitors will be able to tour the grounds, play ghostly games and go trick-or-treating. Lamar University students will hand out candy and lead the games.
The museum is located at 5550 Jimmy Simmons Blvd.
For more information, visit lamar.edu/spindletop.
Read this story in Spanish here.