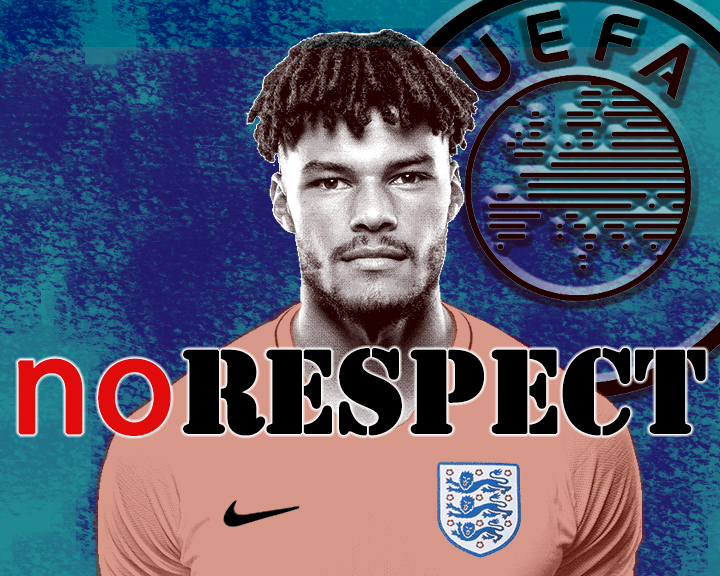 The stage was set for the Group A Euro 2020 qualifying fixture between England and Bulgaria. For fans of England, this game was supposed to be an easy win, and for the Bulgarian team this was a must-win to have a chance to advance.
However, in the first half things took a turn for the worst as Bulgaria fans directed monkey chants toward England's black players, flashed Nazi salutes and held up shirts with the Union of European Football Association's logo with text saying "No Respect," a jab at the European governing body's "Respect" campaign to target racism. 
England defender Tyrone Mings, who plays for the Premiere League's Aston Villa, complained in the 22nd minute of the match. The game was halted twice for a brief time and during halftime, Bulgarian captain Ivelin Popov was seen talking to the fans telling them to stop the abuse.
Having watched the broadcast on my laptop, I could clearly see that something was wrong other than the drubbing that the Bulgarians were being subjected to. It was a puzzling sight to see for soccer fans.
The police in Bulgaria have since made 12 arrests and identified 16 more suspects, and Borislav Mikhailov, president of Bulgaria's football association, resigned Oct. 15.
On Saturday, during an English FA Cup qualifying match between Haringey Borough and Yeovil Town was also the subject of racism causing the match to be abandoned in the 64th minute. Haringey manager, Tom Loizou, said that defender Coby Lowe was subjected to abuse along with goalkeeper, Douglas Pajetat, who was spat on and had missiles thrown at him.
Racism in soccer has been an issue for a long time. The Premiere League even implemented a new week-long campaign called "No Room For Racism." The campaign began on Oct. 19 and will run until Oct. 27, with its tagline being, 'If you see it, report it.' The campaign will train stewards on what to look for in stadiums and how to gather evidence, such as increased CCTV coverage and body cameras.
This is a smart move on the Premiere League's part to do this at games, but it needs to be a year-round campaign and not just a week-long event. Racism definitely is a problem outside of the pitch and needs to stop soon because it will tarnish the sport's core values. 
For someone who is new to the wonderful game of soccer, one can see that racism spans the entire world and not just in the United States. It is clearly obvious that FIFA, the world governing body, needs to do something more about these issues. It is also up to the fans of their respective teams to report the incidents and fight them.
Across the pond in the U.K., reports of racist incidents at games have increased 43 percent — from 192 in 2018-19 to 274 this season.  There have been further reports of faith-based discrimination including Islamophobia and anti-Semitism rising 75 percent from 36 to 63. These numbers are no coincidence and almost certainly is linked to Brexit.
When you have members of government who are actively treating immigrants like they are garbage, it is no wonder racism has increased. 
I suggest the following, if someone is going to be racist then they should be banned for a lifetime and should face jail time. We should elect officials in government that better support their citizens and stop racism in their countries. Maybe if the governing bodies of soccer can come together and show that racism needs to be stopped, instead of idly standing by and letting it slide, then it will truly be the "beautiful game."