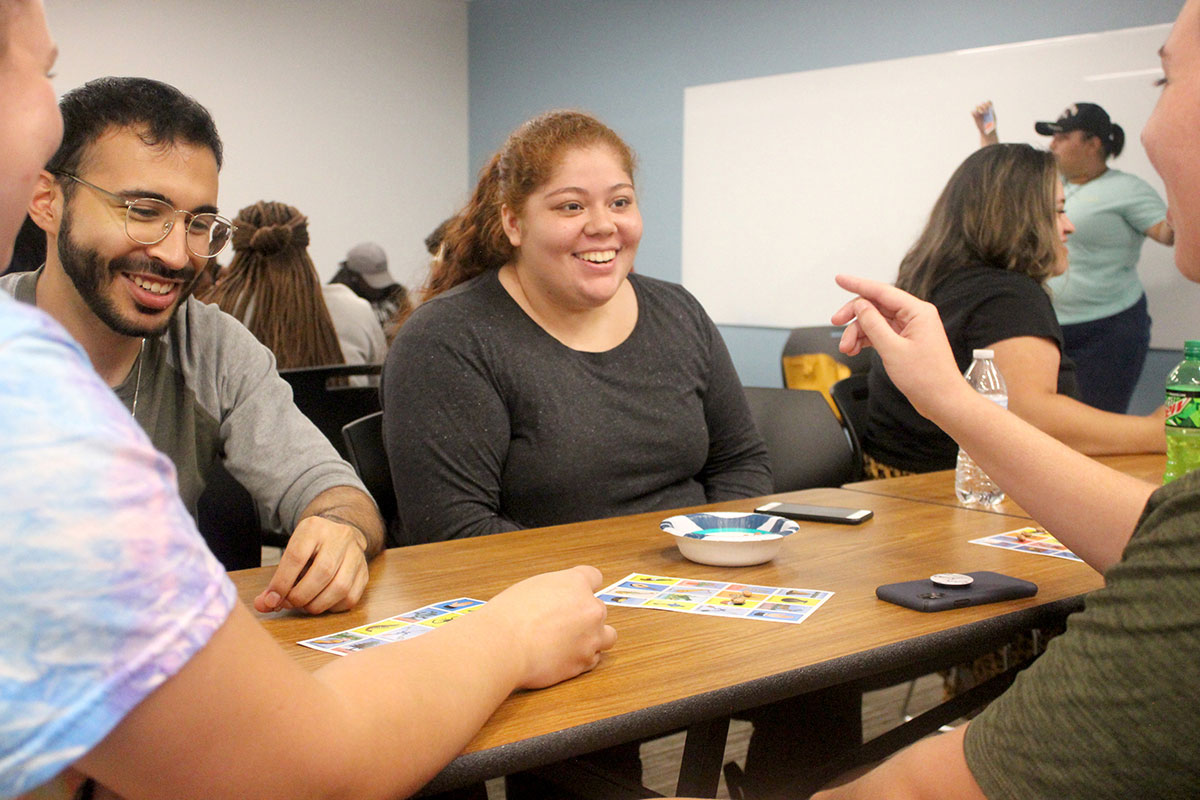 Dozens of students gathered in the Setzer Student Center, Oct. 3, to play La Loteria, a traditional game popular in Latin American culture.
The game is similar to bingo, but participants put uncooked pinto beans to mark a grid. Miguel Chavez, Lamar history professor, and students Cesar Delgado and Melissa Torres, organized the event as part of LU's Hispanic Heritage Month.
"It's important to have events like this to help Latinx students find community at Lamar," Chavez said. 
La Loteria provides a way for students to interact with people different from them, or to find new people like them within the atmosphere of a game, Chavez said.  
"We wanted to do something fun, not everything has to be serious," Torres said. "It's something you grow up doing. It reminds you of home, just like some people do game night or monopoly or chess. I just think it's fun."
Delgado said there is a lack of representation for an ever-growing Latinx community at Lamar. 
"That feeling of belonging and hospitality of 'familia' is what prompted us to do this specific event," he said. 
Delgado said La Loteria is a popular game in Spanish-speaking households, and dates back to 1769. He said he hopes the game will become an annual event.
"Hopefully, next year it's even bigger than it was this year," he said. "We want this to become a tradition of Lamar University." 
The LU event offered prizes such as different types of Mexican candy. Katherine Rios, Houston senior, said at traditional family games, players can win cash prizes. Players pay 25 cents for three cards and the winner takes the pot. The most cash anyone in her family ever won is $40, she said.
Upcoming Hispanic Heritage Month events include a screening of "Coco," at 7 p.m. Oct. 30, on Dining Hall Lawn, and Dia de los Muertos (Day of the Dead), featuring a live altar to honor loved ones from 11:30 a.m. to 1 p.m., Nov. 1, in the Student Setzer Center.