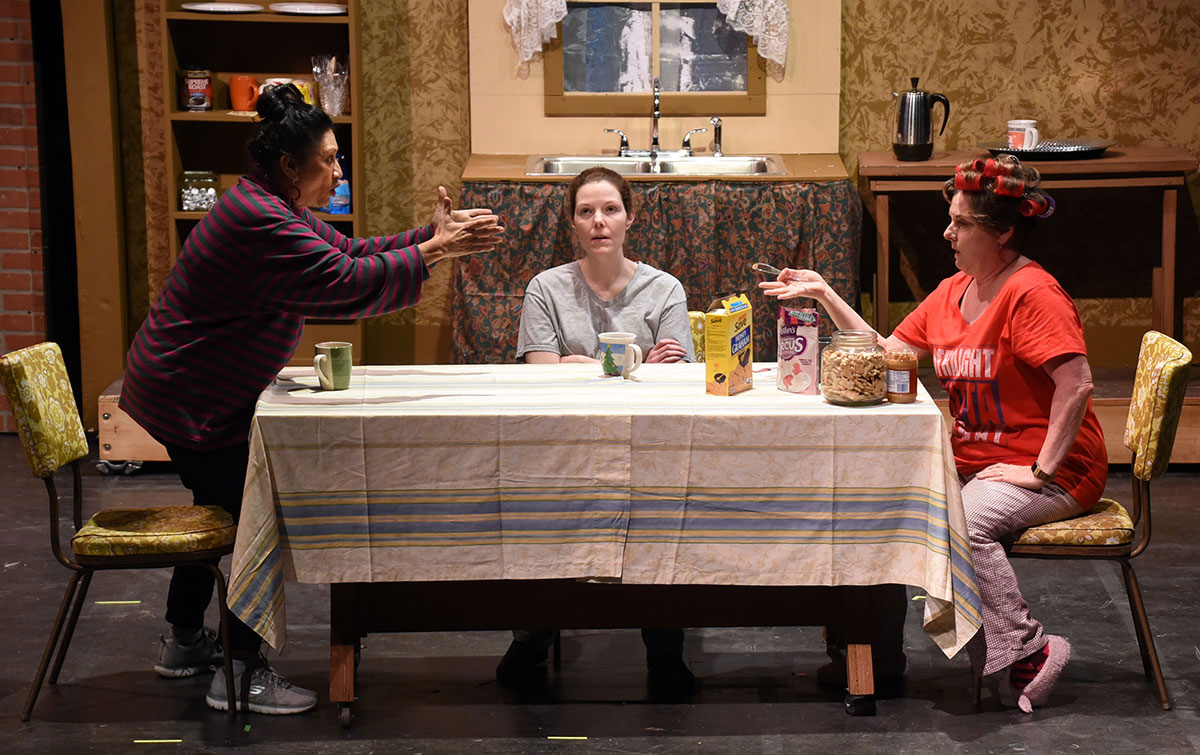 What makes someone a "good" person? That is the central question at the heart of "Good People," on stage at Beaumont Community Players through Nov. 9.
"Good People," written by David Lindsay-Abaire, has a great way to ask not only the question, but also the ones that branch off from it. It shows how, in making sure that we are "good" people, we can sometimes miss the mark and make choices that hurt ourselves, hurt others, and, in extreme cases, leave an aching bitterness in our hearts.
The play centers around Margaret (Reese Ravencraft), a middle-aged single woman with a mentally-challenged adult daughter. She is bitter and blames fate for all the bad things that happen to her. Margaret is born, raised and afraid she will die in the bad part of South Boston. At the beginning of the show, we see Margaret get fired from her job as a cashier at a dollar store.
Ravencraft does a "good" job of bringing Margaret's internal and external struggles to life.
Dottie (Karen Chapman) is Margaret's landlady, and also partly the reason Margaret got fired. Dottie babysits Margaret's daughter, but is always late making Margaret late for work. Jean (Madhyi Joshi) says that Margaret should fire Dottie, but Margaret says, "I'm nice," as justification for keeping her on. Jean answers, "You have to be a selfish prick to get anywhere in life."
Jean is the comic relief, but Joshi's performance turns her into so much more. Her delivery is funny, but there is truth in her words and she genuinely loves Margaret — it is a harsh love, but love nonetheless. Dottie is caring on the surface, but she is really more preoccupied with the rent.
The interplay between Jean and Margaret is often darkly funny, but there is also genuine affection. Be warned, the language in this play contains racist and homophobic comments, which sets the viewer in their location and socio-economic group. Despite that, the characters are likeable and relatable.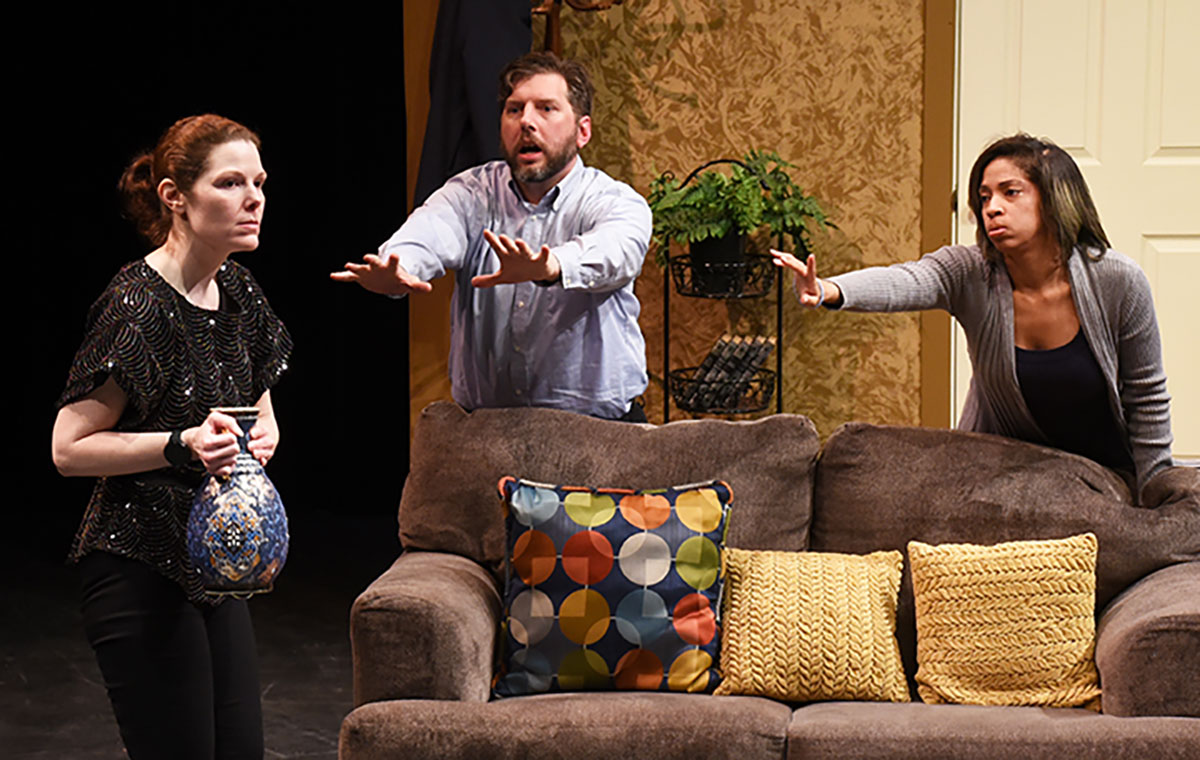 When Margaret sees Michael (Michael Saar), a long-lost friend from high school who has since become a doctor, she decides to ask him for a job. This decision will ultimately leave a bitter taste for everyone involved.
Tiara Henderson plays Michael's African American wife, Kate, and does a fantastic job of bringing the whole play together. Kate asks the questions everyone is afraid to ask, answers unspoken questions that no one else will, and calls Margaret out, saying that her image of herself as a "good person" is a stretch.
The entire ensemble plays off each other well. Director Ashli Acevedo set up the seating so that, "Just like in life, we may not get the whole picture from where we are." This in no way takes away from how good the play is, in fact, it makes one want to re-visit the show to take in another angle.
The big question "Good People" asks is how far will we go to protect our sense of self? What internal truths do we turn to to convince ourselves we are good people? And once those lies are gone, what do we do?
The biggest question that the play asks is how good of a person are we, if our good intentions stem from righting a wrong from the past? Whether or not "Good People" answers it, is up to the viewer.
There is, however, no question that BCP's "Good People" is "good." In fact, it's great.
Show times are 7:30 p.m., Nov. 1, 2, 7, 8, 9, with a 2 p.m. matinee, Nov. 2.
BCP is located at the Betty Greenberg Center for the Performing Arts, 4155 Laurel Ave. in Beaumont.
For more, visit beaumontcommunityplayers.com.