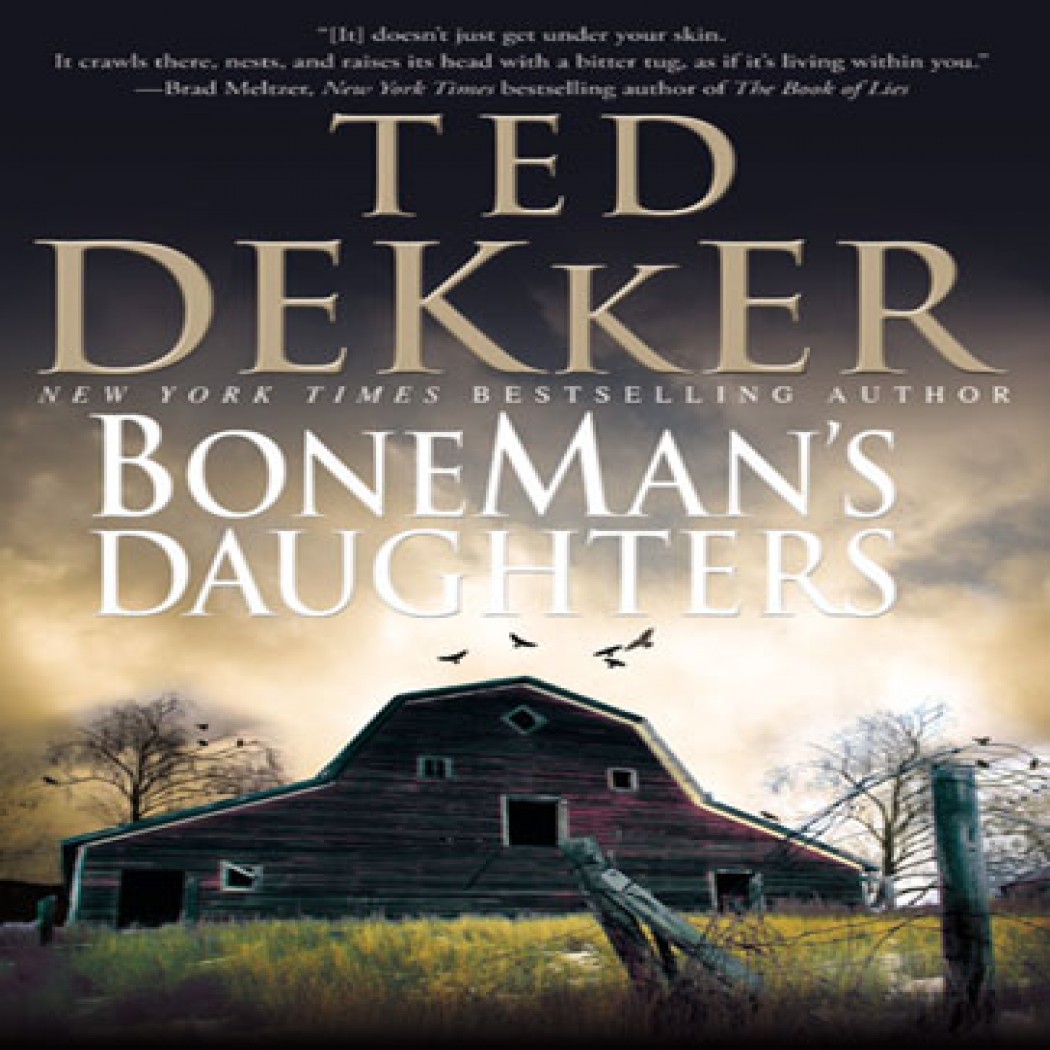 I love to read, but once I began to figure out what my favorite genres were, I realized my likes were ironic — crime and religion. My love of crime came from the tradition of watching "Law and Order: Special Victims Unit" with my mom every night, and my love of religion came from having two Christian parents who raised me to love God.
As a person with generally conservative views and a love for anything serial killer based, it has been hard to find books that satisfy both of those cravings. But, I finally found an author who mixed both — Ted Dekker.
Dekker's books fall under the genre of Christian fiction. Christian fiction is a genre dedicated to the narrative representation of Christian theology and ethics. They are stories that can be read as plain fantasy, but the deeper meaning represents biblical stories. The best example of this is Dekker's "BoneMan's Daughters."
On the surface, this book is about a serial killer, the BoneMan, who has abducted and killed six women in search of the perfect daughter. He chooses Bethany Evans, the daughter of Ryan Evans, a career naval intelligence officer who is constantly gone, as his seventh victim. Due to Ryan's constant deployment, Bethany has, in a sense, removed her father from her life. Yet when she finds herself in the hands of the BoneMan, Ryan stops at nothing to get her back safely.
Ryan and Bethany's strained relationship symbolizes represent that of God and his people, how when we feel God is not there for us, we remove him from our life. The BoneMan is basically the personification of the devil, in that the Bible says the enemy comes to steal, kill and destroy. The BoneMan kills his victims when he realizes that they are flawed. This is meant to say that while God does not require perfection, the devil makes us think he does.
Also, the BoneMan kills his victims by breaking every bone in their body so that no external wounds are seen. This is important, because bones in the Bible tend to represent oneness and unity, so the BoneMan is destroying that when he murders his victims.
Ryan stopping at nothing to get a daughter that does not love him back is representative of how even though we give up on God, he does not give up on us.
The ending also has Biblical significance, but that's for the reader to discover.
Dekker writes the book from the point of view of its various characters. While the point of view of the BoneMan left me feeling like I needed a shower, I had to admire how well it is written. Every character is beautifully developed, the rising actions had my heart racing, the falling action soothed my nerves, and the ending left tears in my eyes.
Dekker has other books that reimagine other biblical stories and principles that are just as good. He is my favorite author, I cannot wait to read whatever he writes next, and I encourage everyone to read "BoneMan's Daughters."