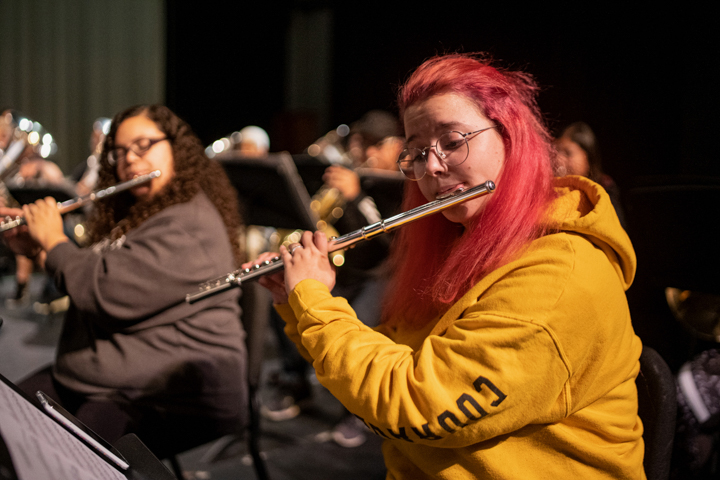 Lamar University's Symphonic Band and Wind Ensemble began their concert season, Oct. 17, in the Lamar University Theatre.
The Symphonic Band began the evening with four works for wind band, including "Tempered Steel," by LU Symphonic Band alum Charles Rochester Young; "Old Scottish Melody (Auld Lang Syne)," arranged by former director of bands Charles "Pete" Wiley; selections from Percy Grainger's "Lincolnshire Posy"; and the world premiere of "WBL Triumphal," written by Lamar University alum Kelly Bennette.
The Wind Ensemble began the second half of the concert with Richard Saucedo's "Windsprints," followed by two works by Percy Grainger — "Australian Up-Country Tune" and "Children's March: 'Over the Hills and Far Away.'"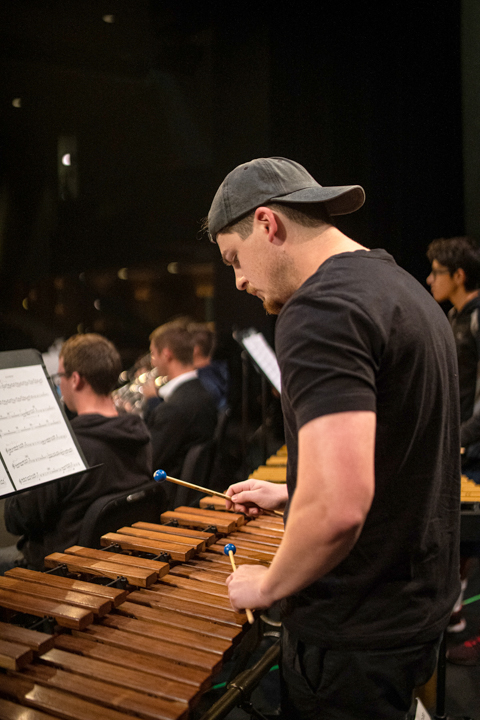 The Wind Ensemble concluded the program with Julie Giroux's tone poem, "La Mezquita de Córdoba" and the Norwegian march "Valdres," by Johannes Hanssen.
Performers in the Wind Ensemble and Symphonic Band are Lamar University student musicians. The conductors are Andrew McMahan, director of bands, and Eric Shannon, assistant director of bands and director of athletic bands.
The next music showcase will be held at 7:30 p.m., Friday, at St. Anthony Cathedral Basilica.
The Lamar University Brass Ensembles will present the "Russian Brass Showcase," opening the 2019-2020 Soul of the City Concert Series.
The event is free and open to the public.
For more information about the bands, contact the Mary Morgan Moore Department of music at 880-8144, or visit www.lamar.edu/music.