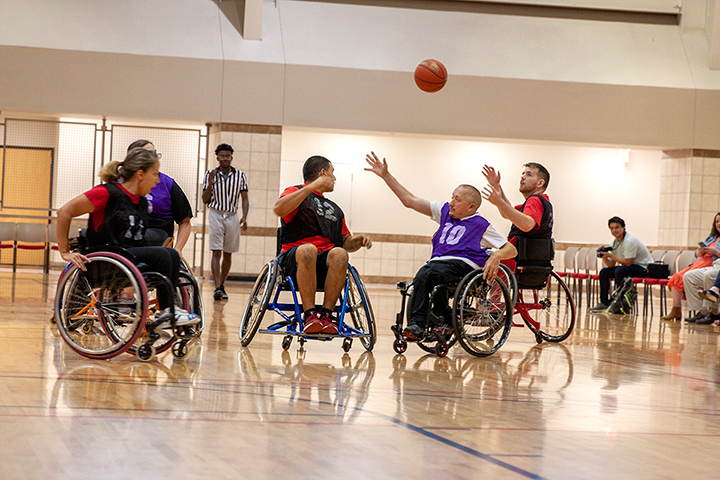 Diversity, Inclusion to host first community dialogue session, today
The division of global diversity, inclusion and intercultural affairs will host the first panel of their Community Dialogue on Global Diversity & Inclusion Series, "Breaking Point: Immigration Law, Policy and Enforcement," today, from 7 p.m. to 9 p.m. in 101 Landes Auditorium.
The event is part of a semesterly community relations-centered critical and candid conversation about current and emerging issues in the areas of global diversity, inclusion, inter-cultural, inter-racial, and multi-cultural relations in America, as well as international relations in general.
The purpose of the Community Dialogue Series is to promote and advance world peace — one community at a time — by facilitating a better understanding between and among the different groups and nations that make up today's "global village" of interconnected cultures and interdependent economies.
Each dialogue will be held by invited external "expert" lecturers, Lamar University faculty, administrators, or a panel of subject experts in the given topic.
Today's panelists include Ernesto Alvarez, immigration attorney at Clark Hill PLC; Kristy Wendler, immigration attorney at Wendler Law Group; the Rev. Kevin Badeaux, pastor of St. Joseph Catholic Church; and Alma Garza, director for immigration services, Catholic Charities of Southeast Texas. Henry Venta, LU professor of management, will moderate the discussion.
The event is free and open to the public.
For more information, contact Samantha Banks at 880-7169.
International Food Festival tomorrow
The department of computer science is hosting an International Food Festival from 11:30 a.m. to 2 p.m., tomorrow, in the Maes Building commons area.
The festival is being held to celebrate fun and fellowship from around the world. Attendees are encouraged to bring traditional dishes, accompanied with a recipe and serving utensils.
Gathering will begin at 11:30 a.m. and the feast begins at noon.
For more information, contact the computer science department at cs@lamar.edu, or call 880-8775.
LU Brass Ensemble to present Russian Brass Showcase
The Lamar University Brass Ensemble will open the 2019-20 Soul of the City Concert Series, tomorrow, from 7:30 p.m. to 9 p.m. with a Russian Brass Showcase at St. Anthony Cathedral Basilica in downtown Beaumont.
The showcase will feature music from Russian composers such as Mussorgsky, Rachmaninov, Goedicke and Rimsky Korsakov. The concert will also feature other music from Russian trombone ensembles to energetic chamber music groups.
The event is free and open to the public.
For more information, contact the Mary Morgan Moore department of music at 880-8144, or visit www.lamar.edu/music.
Tomorrow last day to enter KVLU fall giveaway
As part of their fall campaign, KVLU is giving away a Muzen portable radio/Bluetooth speaker at 9 a.m., tomorrow.
To enter, pledge support for KVLU at kvlu.org and be automatically entered into the drawing.
KVLU, or 91.3, public radio is an NPR affiliate station licensed to Lamar University and located on campus. The station is in its 44th year of operation and features a diverse schedule of programs including NPR news morning, midday and afternoon as well as locally produced music programs, local features and radio documentaries and more.
For more information, visit kvlu.org, or call 880-8165.
Dining experience survey ends Oct. 31
The dining hall is advertising their Voice to Vision survey which gives students a chance to express their opinions about on-campus dining facilities. The deadline to complete the survey is Oct. 31.
Students who complete the survey will be entered to win a 40" Smart TV.
For more information, visit www.dineoncampus.com/bigred.