Baseball stadium, Carl Parker, most damaged by flooding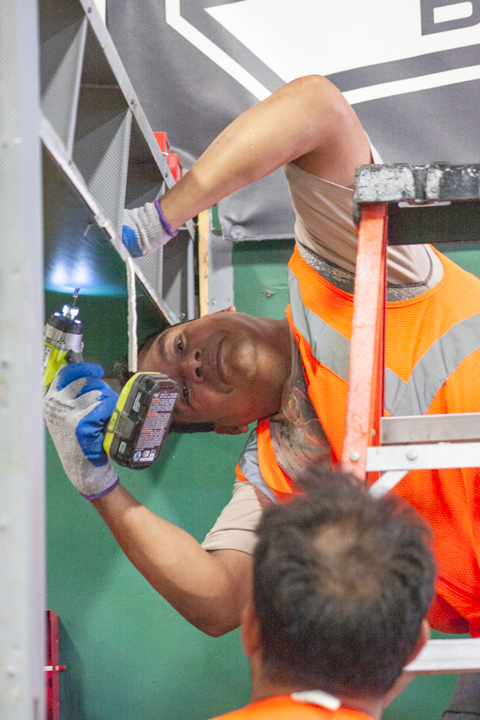 Campus was closed Thursday and Friday because of the weather conditions created by tropical storm Imelda. Students were advised by LU Alerts to stay off roadways, avoid standing water and not report to work. Campus events scheduled for Thursday and Friday were also cancelled, including the Latinx Heritage Month event and the start of the Piano Festival.
On Friday, it was announced that officials were assessing campus to ensure it was safe to return.
"There was a lot of water intrusion," Gary Rash, LU director of environmental health and safety and emergency management coordinator, said.
Rash said that Vincent-Beck Stadium's baseball changing rooms and hitting facilities, and the first level of the Carl Parker Building probably received the worst damage on campus. Offices on the first floor of Carl Parker are temporarily moved to the Setzer Student Center.
Lucas 119 and parts of the STEM building also had water intrusion. The Herman Iles building in the John Gray Center reported wet conditions.
"Once remediation is completed, renovation estimates will be presented by various vendors," Rash said. "Once an estimate is approved, the work will go forward on the renovations."
Rash said there is no way of telling how long renovations will take, but remediation work will take about 10 days. Remediation is removing hazardous materials and waste, including water extraction and sheetrock tear out.
"An insurance claim has been filed with our carrier," Rash said. "Insurance adjusters will be on campus this week for assessment."
Jamie Larson, associate vice president of finance, said businesses, including universities, rely on insurance as the first line of defense for storm damages.
"There is no reasonable means to calculate what will be needed for disaster mitigation in any given fiscal year, given the unpredictability of the environment," Larson said. "We are in the preliminary stages of assessments for this disaster."
Rash said that the dry out continued in all affected buildings.